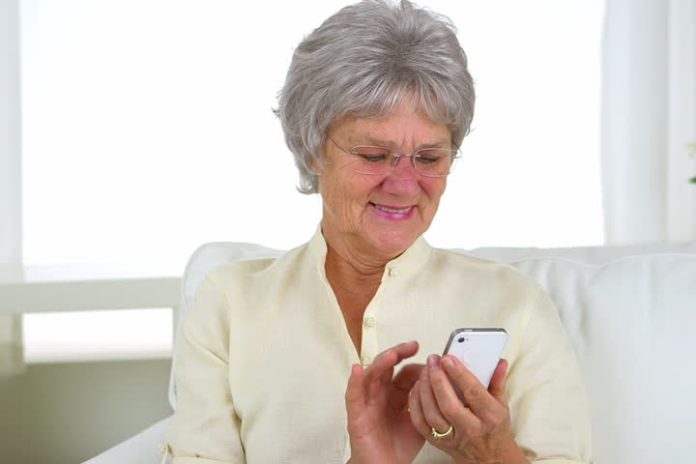 "I have a system. The charger is always plugged in in the same place and I charge it every night, overnight." This may sound like the mantra of a 14-year old boy, one who ensures his phone has the charge it needs for the next day's mobile sessions of texting, Twitch, and Twitter…
But, it's not.
Instead, it's the diligent routine of a 70-year old man who's being questioned about his attitudes and openness towards technology. In a sense, this opening sentence summarizes everything that this article will convey – that our default thoughts surrounding older populations and clinical trial technology might be all wrong.
As we enter 2020, the continued aging of one of world's largest generations (the baby boomers) presents the healthcare and life sciences with several systematic, logistical, and practical challenges. Thankfully, one of the biggest challenges that has been most assumed is the one that we may not have to worry about– technological capability
The impact of this assumption is not lost on those who understand its importance. In fact, as the clinical trials industry itself moves towards its elder status, it has become increasingly interested in electronic clinical outcome assessment technology, commonly known as eCOA. In fact, the electronic clinical outcome assessments market is predicted to grow significantly [1] as the benefits of completeness of data, timeliness, accuracy and attributability are realized and regulators strengthen their recommendations with respect to electronic data collection.
While older people have successfully used ePRO and eCOA applications in clinical studies [2,3], some clinicians remain skeptical. Typical questions and attitudes raised by clinical trial sponsors and study teams involving older populations include concerns related to mobile technology experience, confidence and specific concerns related to physical challenges such as deteriorating eyesight. The concern raised most often is perceived lack of familiarity and proficiency with mobile technology (source – data on file, Signant Health).
Knowing this, Signant Health recently set out to understand the truth. Are older users open, familiar, and proficient with mobile technology? In other words, would they be a good fit for future eCOA applications?To find out, the company interviewed and surveyed 10 participants, six females, four males, ranging from 63 to 83 years old, all based in the UK, to understand the following:
1. What, if any, reluctance is there to using electronic and touchscreen media?
2. Can remote clinical consultations be undertaken effectively?
o Definition: Remote consultations include telephone or video consultations where the patient and clinician do not physically meet in the same place.
3. What formal aspects of a learning experience tend to make a learning process difficult or easy?
To start, it should be noted that every participant had a level of familiarity with technology. In fact, seven of the ten respondents noted that they were already comfortable using a touch-screen device, with the remaining three using "feature phones" (phones with screens that are not touch based but receive input from the keypad). For researchers who doubt an older population's familiarity with technology, this alone should be revelatory.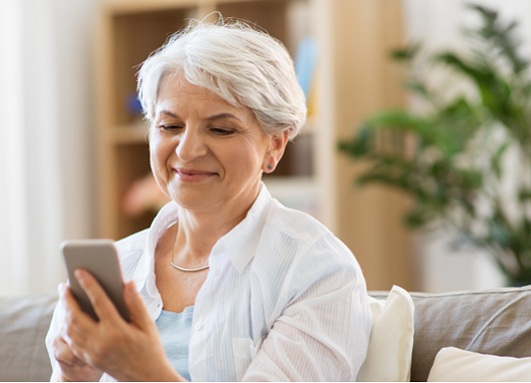 But perhaps most exciting, were the attitudes expressed that could have clinical implications. We've already discussed that those surveyed were familiar with mobile technology. However, the attitudes and level of familiarity expressed (7/10 already using tablets) by those who were in the younger group of individuals, combined with other studies indicates that older populations are already ready for new and novel clinical trial technologies, like eCOA, today.
The survey also identified other promising findings surrounding authority, presentation, training and learning and remote appointments. In relation to authority, all participants were willing to try a new health technology if asked by their physician. When it came to remote appointments, most participants had already experienced a remote appointment, and had positive feelings about them regarding ongoing issues (prescriptions, advice, etc.).
However, perhaps most revelatory, were the findings around presentation, training and learning. Participants indicated a need for simple, clear, and concise instructions that could be used to learn, execute and repeat information. They also expressed happiness towards learning things that gave them a sense of achievement.
These findings, as well as findings from other studies, all help to unveil a common theme – performance anxiety. Simply put, older users will have a level of performance anxiety about starting a new technology. However, with the help of a doctor, proper training, and clear instructions, this anxiety can be eliminated.
Thus, those who are looking towards eCOA or other clinical trial technologies for their next study should first take stock in their own company. Does your company, or your vendor, have the infrastructure, resources, and capabilities needed to present information in an easily accessible format that can be simply and easily taught and communicated? If so, this population is as trial ready as you are.
Participants
Participants were recruited from Bovingdon Evergreens (Hemel Hempstead, UK), a community and social group for older people based in the UK. The research project was described to members during a group meeting and volunteers were invited to be interviewed about their experience with and attitudes toward mobile devices.
The study aimed to recruit ten participants over the age of 60 of both sexes. Participants were not required to have a medical condition in order to participate. The sample was supplemented with additional participants recruited via personal networks. Interviews were conducted using a semi-semi-structured interview script by an experienced qualitative
interviewer and each lasted between 30 min and 1 hour.
About Author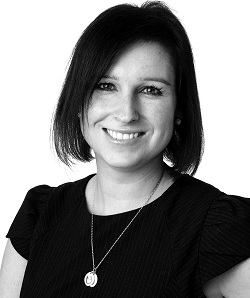 Katie Garner, Therapeutic Areas Advisor, Signant Health, provides guidance to operational areas, sales, marketing and product development teams.
Katie Garner is Therapeutic Areas Advisor at Signant Health. She is responsible for providing specific therapeutic advice and supporting the therapeutic, sales, marketing and product development teams.
Previously, Katie worked as a Project Manager for a Health Outcomes Consultancy and at the NHS Purchasing and Supply Agencies Centre for evidence-based purchasing. She also worked for the Medicine and Healthcare Products Regulatory Agency as a Senior Medical Device Specialist where she was responsible for the safety and regulation of in vitro diagnostic and contraceptive medical devices.
Reference
Zion Market Research. Electronic Clinical Outcome Assessment (eCOA) market by type (web hosted, licensed enterprise, andcloud-based) and by platform (hospitals, CROs, academic institutes, pharma & biotech organizations, and medical devicemanufacturers): global industry perspective, comprehensive analysis, and forecast, 2017–2024 (2018). www.zionmarketresearch.com/market-analysis/electronic-clinical-outcome-assessment-market
Bellamy N, Wilson C, Hendrikz J et al. Electronic data capture (EDC) using cellular technology: implications for clinical trials andpractice, and preliminary experience with the m-Womac R _ Index in hip and knee OA patients. Inflammopharmacology 17, 93–99 (2009).
Bellamy N, Wilson C, Hendrikz J et al. Osteoarthritis Index delivered by mobile phone (m-WOMAC) is valid, reliable, and responsive. Clin. Epidemiol. 64, 182–190 (2011).