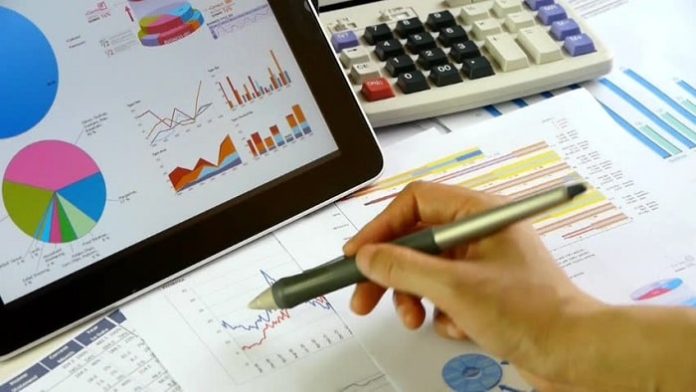 eyeforpharma asked some of our key speakers for their insights on the "state of the industry and the future of the sales force". Here's what they had to say…
How do you see the industry changing within the next five to ten years?
Amlesh Ranjan, associate director, sanofi-aventis: The post blockbuster era and post-patent cliff pharma need to urgently build interactive bridges with the end consumer, the patients. In an era when you cannot control communication flow and dissemination, it is prudent for pharma to adopt social media mechanisms and technologies to build speed, trust, and transparency. Pharma needs to draw learning from other industries, like FMCG, to be ready for a shorter marketing cycle. Market access, key account management, and healthcare policy and system participation capabilities need to evolve significantly. There will be a compulsion to create alliances with the key non-pharma players in the broader healthcare space. Customer relationship management must metamorphose into customer value management. Originators need to sharpen their R&D focus and yet acquire generic player competencies also.
Charlotte Sibley, senior VP, Shire: More of everything—more M&A, more reductions in sales forces, more MSL-like sales, more account management, more scrambles for new molecules. And more risk sharing agreements, more steps toward personalized medicine/niche indications at the beginning, tighter regulations on DTC, more emphasis on value proposition (you have to develop it first!) with better health outcomes. And more building brands, not selling features/products.
Olivier Taraud, director, operations informatics, Ipsen Group Informatics: Globalization and concentration will continue, with a focus on emerging markets. It will be increasingly difficulty to find efficient drugs; clinical studies will be more controlled. There will be a critical choice between multi-stakeholder and multi-channels approaches, as well as more patient emancipation and patient-oriented programs and promotion.
Rune Pilegaard, associate director, business support Nordics, sanofi-aventis: There will be continued trends toward smaller niches for products, like a parallel to target medicine, which means that competition will not be as fierce or driven by SoV in the niches. Thus, the need for traditional marketing and sales forces will change toward people who can help create these niches convincingly by translating health economics into meaningful propositions at a local level.
Hans Hoogkamer, life cycle leader and head of portfolio planning, Actelion Pharmaceuticals: Increasing price pressure on drugs, the need for strong reimbursement dossiers, higher hurdles for approval, higher scrutiny on safety as well as an easier path for approval of biosimilars, and
more consolidation of pipelines/mergers/acquisitions due to patent expiries. The focus on rare disease will intensify and there will be an increasing number of alliances/options on inventions with universities.
Dirk Otto, international marketing team head, Bayer: Healthcare markets will develop between the two powerful poles of increasingly demanding and vocal patients on the one hand and more activist and controlling governments on the other. Anything brought to the market by pharma will be measured against the sometimes-conflicting sets of criteria of these poles. Still, real pharmaceutical innovation that responds to unmet clinical needs will always find its place.

What have been the biggest changes affecting you and your role?
Amlesh Ranjan: Genericization and commoditization of pharma brands, coupled with the rise of healthcare consumerism of a very aware patient population, have created new challenges for marketing. But it has also opened avenues for a bigger market participation and sustainable growth.
Charlotte Sibley: Company downsizings and rapid decisions; there is not always enough time to do the appropriate due diligence. "There's never time to do it right, but there's always time to do it over!"
Micheal Zaiac, VP global medical affairs, adolescent/adult vaccines,
GSK: The increase of workload on medical functions due to administration, but also of taking over commercial work due to changing regulations, adding restrictions to commercial input.
Olivier Taraud: Mobility, key account management, and new promotional tools such as e-detailing, CLM, and remote detailing.
Rune Pilegaard: The drastic decrease in SF head count has meant reduction in resources allocated for support of marketing and the sales force. Many of the basic tacks, though, have significant economies of scale, which now no longer can easily be exploited in small countries. So we're starting to collaborate across borders.
Hans Hoogkamer: Internal mostly, with the rapid growth of the company.
But there has also been pressure on drug prices, increased focus by health authorities on drug safety, and higher hurdles for regulatory approvals.
Dirk Otto: More influential and vocal patients have been a very welcome change. It is great to see the ultimate beneficiaries of our work taking more control.
What dynamics make up a winning sales force?
Amlesh Ranjan: A sales strategy completely aligned to business and marketing strategy; sales force effectiveness systems and processes well established with and understood by sales leaders; strategic SF deployment based on robust segmentation and through an appropriate mix of direct (geographic and key account) and outsourced sales force to optimize market opportunities in different therapy areas and segments; good talent management practices through right recruitment and selection and continuous training and development; front line manager operates completely from the paradigm of coaching.
Charlotte Sibley: We get really good about listening to understand what customers want—all customers, including MDs, payers, employers—and then we deliver! We have to listen and deliver something that is of value to them, not what we think is of value.
Micheal Zaiac: For a specialist sales force, a good level of knowledge of the product but perhaps mores so, the therapeutic area balanced with the ability to exchange information efficiently. For a primary care sales force, the ability to understand customer needs.
Olivier Taraud: Mobility and easy access of information, especially appropriate scientific information. Depending on the country, the role of KAM is increasing, with impacts on change management, expertise, skills, organizations, and reporting.
Rune Pilegaard: For me, right now, it is the ability to actually identify opportunities and funnel these through to actual outcomes—the traditional salesman skills without losing credibility for information provided on product benefits.
Hans Hoogkamer: One global objective, one global strategy, and a focus on medical advantage building on science.
Dirk Otto: It is becoming more and more important to develop a sales force beyond 'sales'. We need to be able to reach out to a more diverse set of customers nowadays. Besides doctors and KOLs, we now need to reach payers, patients, and other target groups as well. As our customers are becoming more diverse, our sales force needs to be more diverse as well. We may not even call the function 'sales force' anymore, as its members will be interacting with a multitude of actors.
How is the role of the sales rep evolving? Is it moving toward a more service-orientated approach?
Amlesh Ranjan: The new sales reps need to be partners to the physician. Their orientation should be towards creating value by participating in the patient care system around the physician. They need to have a strong propensity towards building close relationships based on knowledge update, information sharing, and patient-centric as well as other developmental activities. The new sales reps need to be techno-savvy so as to help the organization and the physician harness the opportunities in/through digital media.
Micheal Zaiac: Specialty sales reps will move to become account managers or customer relationship managers. I don't think that primary care sales forces will change as much.
Olivier Taraud: It's evolving to a 'concierge' role to manage all the appropriate levers within the company, using multichannel tools or processes to provide the appropriate customer or account services.
Hans Hoogkamer: What should be offered is a comprehensive package consisting of therapy (patient individualized/tailored, if possible), advice, support, also through new media, such as the Internet, rather than just selling a pill.
Dirk Otto: The classical sales rep always had to deliver something beyond the pure product message just to get access and be heard. Delivering services is one approach. But what about a situation in which pharma companies would offer integrated product/service bundles? What about turning a service offering from something that generates 'access' to a customer to something that generates turnover for the pharma company?
For the latest SFE insights, check out up to SFE Europe in March.
For eyeforpharma's 2010 SFE insights, see 'What's next for SFE 2010?'.