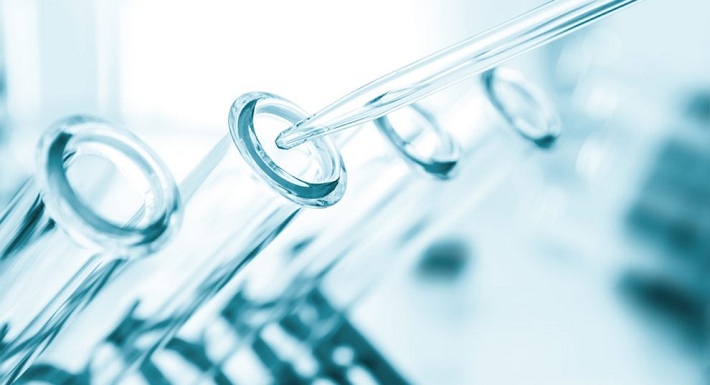 Interview with: Teodor Aastrup, Chief Executive Officer, Attana AB
"Drug discovery scientists should focus on the biological relevance of their candidate molecules as soon as possible in their research, to ensure a high probability of success in later stages", says Teodor Aastrup, Chief Executive Officer and Founder of Attana AB. To maximise productivity, there is a need to understand reactions and interactions in the human body before research has advanced too much. From a sponsor company at the upcoming marcus evans Discovery Summit 2011 in Cannes, France, 21 – 23 March, Aastrup discusses the role biologics can play in speeding up drug discovery and subsequent stages. 

How can drug discovery become more efficient?
Teodor Aastrup: It is crystal clear to me that drug discovery scientists should focus on the biological relevance of molecules early on in their research, to ensure a high probability of success in later stages. If they start working with cells and functional assays that better mimic what cells do in the body during clinical trials, they will obtain much better information to work with. This will speed up the process, as all their efforts will be focused on taking potentially successful candidates through to the clinical trial phase.
Simply knowing a molecule does not work perfectly is not enough; characterising molecules in a more natural environment gives us the ability to understand why they are not working. If we do this earlier, we can increase our success rate.

What are your thoughts on the regulatory landscape?

Teodor Aastrup: Regulations have increased, with more requirements in every step, from being able to begin clinical trials until the drug is approved. The tools that scientists use are not all up to date with this. While new tools do exist, they also have to be validated.
Nevertheless, there is a need to reconsider how efficient certain processes are, which could be time consuming. Internal resources have to be challenged; everything must be questioned. People who have been working in a particular way for 20 years might be reluctant to change the way they work, but technologies have improved and there could be better ways to do certain things. The Chief Scientific Officer has to be visionary, get everyone on board and working on all possibilities that exist. Valuable knowledge from standardised processes needs to be transferred into the newer technologies.
What are some of the scientific areas or technologies worth following?
Teodor Aastrup: The trend of biologics will continue, as molecules that are designed to fit inside the body will be better drug candidates. Chemical entities also have a bright future when combined with biologics – we will be able to add good properties, place the synthetic drug on an antibody and achieve a double impact. Improving technologies will give us a more mechanical understanding of molecular interaction, and a better chance of improving drug candidates.

Sarin Kouyoumdjian-Gurunlian, Press Manager, marcus evans, Summits Division

About the Discovery Summit 2011
This unique forum will take place at the Majestic Barrière Hotel, Cannes, France, 21 – 23 March 2011. Offering much more than any conference, exhibition or trade show, this exclusive meeting will bring together esteemed industry thought leaders and solution providers to a highly focused and interactive networking event. The summit includes presentations on ensuring successful drug discovery, stimulating innovation and creating partnerships.
For more information please contact Jana Urbanovska at news@marcusevanscy.com or visit the event website at www.discovery-summit.com/media_WPT_ta . To visit the life sciences / pharma sector portal click here
Please note that the summit is a closed business event and the number of participants strictly limited.

About marcus evans Summits

marcus evans Summits are high level business forums for the world's leading decision-makers to meet, learn and discuss strategies and solutions. Held at exclusive locations around the world, these events provide attendees with a unique opportunity to individually tailor their schedules of keynote presentations, think tanks, seminars and one-to-one business meetings. For more information, please visit www.marcusevans.com 

About Attana AB
Founded in 2002, based in Stockholm, Sweden, Attana AB develops biosensors for the pharmaceutical, diagnostic and academic society worldwide. With a strong focus on characterizing molecular interactions exactly as they occur in the human body, Attana is committed to increasing success during clinical trials by providing the life science community with biologically relevant information. Attana's biosensors can be used to determine specificity, kinetics and affinity, amongst other binding characteristics of biomolecules and macrostructures of varying species such as cells, antibodies, proteins, viruses and bacteria.