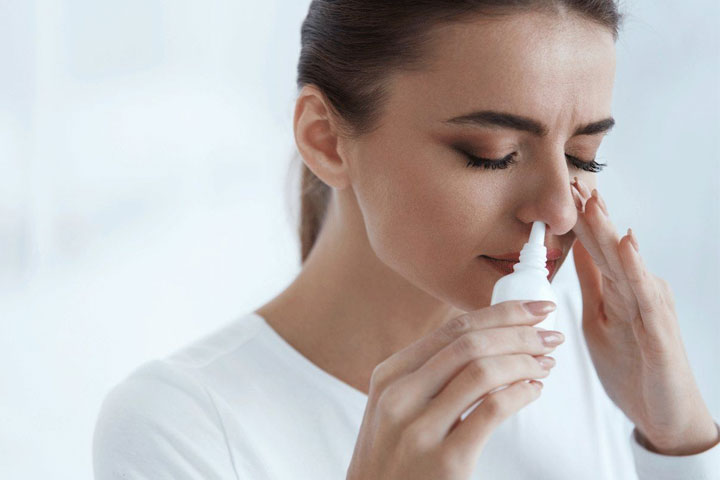 The COVID-19 pandemic delivered many valuable lessons to the pharmaceutical industry, and emphasised the benefits of preparing for future pandemics. Wilbur de Kruijf at Recipharm argues how vaccines optimised for delivery by nasal administration devices using Soft Mist Inhaler (SMI) technologies offer a pain-free and cost-efficient way to administer vaccines.
Leveraging messenger RNA (mRNA) technology, in combination with commercial manufacturing partnerships, the industry was able to speed the development of COVID-19 vaccines and deliver an effective treatment to people across the world in the fight to end the pandemic.
Perhaps the most crucial lesson learned during this period was how valuable the collaboration with contract development and manufacturing organisations (CDMOs) would turn out to be. The fact that Moderna and Pfizer/BioNTech (with the help of their commercial partners) were able to deliver more than 14 billion doses to patients within two years is testament to how valuable these relationships were to the industry. With the support of experienced specialists, and sterile manufacturing capabilities, pharmaceutical companies had access to the infrastructure they needed to develop mRNA vaccines at a record pace.
The many advances the industry made in its efforts to tackle coronavirus resulted in some hard lessons learned, resulting in a new development paradigm with better practices, new efficiencies and technologies. Looking to the future of pharmaceutical medicine, everyone in the industry needs to consider how collectively it can further streamline development and improve manufacturing and commercialisation processes. More importantly, pharma's leaders should consider carefully how to improve the patient experience relative to the parenteral administration of vaccines, as well as find ways to simplify the distribution and storage of fragile vaccine formulations in cold-chain custody.
Advances in alternative routes of administration continue for all drugs but research trends tend to be headed in one direction: Toward more patient-centered ways to deliver medications without needles or complex dosing regimens. One innovation to emerge that can deliver on all these fronts are Soft Mist Inhalers (SMIs), which harnesses the patient-centred benefits of nasal administration for mRNA-based vaccines.
Nasal routes offer better bioavailability and utility for future development
Parenteral administration as compared to oral administration, has long been the gold standard when developing vaccines for three primary reasons. One, formulation development is streamlined due to the enhanced bioavailability inherent to injected drugs. Two, efficacy is optimised as injection bypasses the defence mechanisms in the gastrointestinal tract that can damage the active ingredients within the vaccine. Lastly, manufacturing and finishing are simplified because these formulations are inherently unsuitable for oral solid dose administration.
Besides parenteral & oral, nasal routes of administration are increasingly being considered as a viable alternative to injections. Studies agree that mucosal delivery of vaccines provides a better, longer-lasting effect than the traditional injection route[1], as well as triggering a robust protective immune response at the site of pathogen infection. Through the secretory antibody response of the immune system as tissue-resident T cells, inducing adaptive immunity at mucosal sites can prevent infection from establishing itself in the first place.
Developing a vaccine for nasal administration offers compliance advantages not present with most injectables. Further, because nasal products are non-invasive, allow for targeted delivery and better bioavailability, they have the potential to reduce side effects and deliver a faster more effective therapeutic response.
For these reasons and more, the industry is experiencing significant growth in the nasal delivery of vaccines, which is projected to grow in value from $122.287 million in 2021 to more than $250.91 million by the end of the decade[2].
Development challenges ahead
Nasal vaccine administration clearly offers benefits, but developers and intellectual property owners are confronted with several challenges when seeking to develop and manufacture them. Probably the biggest issue facing formulators is that most biologics, including vaccines, are fragile and vulnerable to damage when dispensed from an inhaler. This is especially true for mRNA based vaccines. A study from the University of Amsterdam demonstrated that lipid nanoparticles (used in mRNA vaccine formulations, can be harmed when administered by an oral inhalation nebuliser[3].
One unique issue involving nasally administered vaccines is that they are incompatible with benzalkonium chloride – a common preservative used in nasal sprays – complicating the development process.
Finally, dose volume and the area of the nasal cavity that needs to be dosed is critical for the efficacy of a vaccine and other biologics. This can pose issues when selecting a delivery device for a nasal vaccine. Standard nasal sprays feature swirl nozzles, which have a typical spray cone angle of between 60o to 90o. This is a wider spray pattern than acceptable for a biologic, leading to the bulk of the formulation hitting the walls of the nose, rather than reaching deeper into the nasal cavity, with implications for dose uniformity and therapeutic effect.
Next-generation device innovation coming soon
The global inhalation market boasts a wide range of nasal spray devices, each with benefits that make them ideal for specific applications. However, a new generation of nasal spray devices using SMI technologies hold the key to overcoming tough development obstacles and drive growth in the nasal vaccine segment.
SMIs, including soft mist nasal sprays, are liquid inhalers capable of producing a slow-moving cloud of aerosolized drug formulation. A relative newcomer to the market, these devices offer considerable potential for addressing the delivery needs of nasal vaccines. Soft mist nasal sprays can provide convenient, optimal drug delivery to the lungs or nasal cavity, while reducing a patient's inspiratory effort and coordination – thus optimising delivery and the therapeutic effect of the vaccine.
Many soft mist sprays feature spray nozzle technology capable of producing a narrower, better controlled spray cone pattern that can allow the formulation to penetrate the nasal cavity to improve dose uniformity. One such innovation allows for fine-tuning the spray cone angle from 0o to 30o to optimise delivery. This offers developers a higher dose in the upper turbinates and olfactory centres of the nasal cavity. The University of Amsterdam study revealed that SMIs featuring this nozzle design can evenly distribute a soft mist, ensuring an effective and controlled dose3 capable of optimising delivery. Another effective feature of SMIs and soft mist nasal spray formulations are their ability to dispense sensitive biologic formulations while minimising lipid nanoparticle degradation4.
Designed from a standardised device platform, emerging SMI technologies have the potential to streamline the development journey, overcome regulatory hurdles and streamline the approval process. and enhance the economic viability of nasal vaccine products. The device platform significantly reduces the need for customisation to the specific needs of a formulation, which eases the burden of regulatory approval for any new product.
Another SMI and soft mist nasal spray innovation being developed combines a multi-use device with a disposable syringe containing the formulation – this eliminates the need to engineer a whole new device, prepared for high-volume production. The simplified design of these device platforms, combined with the ability to customise the spray cone, while simplifying development.
The functionality that comes from a user-independent delivery mechanism and modular nozzle provides a device tailorable to the specific needs of the formulation and the patient. These devices are proving capable of overcoming device and design issues that in the past proved too costly to develop.
Soft-mist sprays and inhaler innovation prepare vaccines for what's to come
SMIs – and soft mist nasal sprays in particular – are proving they can help streamline development timeframes and enhance the efficiency of the manufacturing process. By making nasal vaccine delivery possible, soft mist sprays go a long way towards making vaccination programmes more convenient and efficient for healthcare providers, and more pleasant for patients too.
References:
[1] Mucosal vaccines — fortifying the frontiers, Ed C. Lavelle & Ross W. Ward, 2021
[2] https://www.databridgemarketresearch.com/reports/global-nasal-spray-vaccine-market
[3] Klein D, Poortinga A, Verhoeven F, Bonnet S, van Rijn C, 'Degradation of lipid based drug delivery formulations during nebulization', medRxiv, March 24 2021