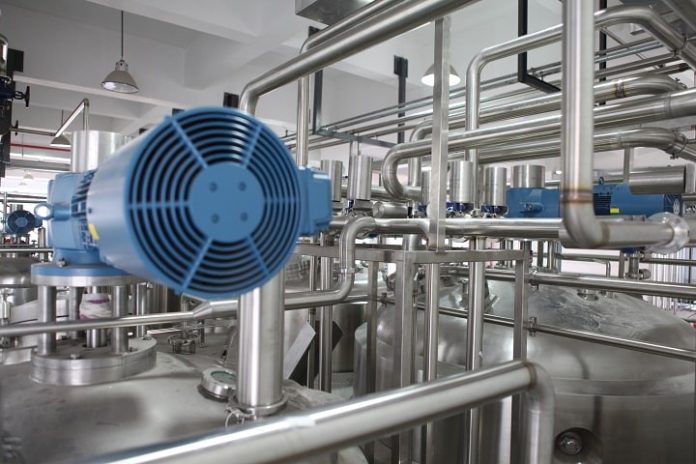 Eric Hsu, Account Director of Alliance Management at Samsung Biologics, examines how we can apply the lessons of the COVID-19 pandemic to the biopharma industry in future. He also explores the ongoing trends in biologics manufacturing and the increased demand for biologics and end-to-end services.
Beyond COVID-19: Lessons from the pandemic
At the height of the COVID-19 pandemic, the biopharma industry embraced mRNA vaccines, a novel class of vaccines, in a short timeframe. Moving past the peak of the pandemic, the industry trend of embracing mRNA and other new technologies is here to stay. As a result, new vaccines, therapies, conjugates, and cell and gene therapies are continuously entering the development pipeline.
Manufacturers have further diversified their biologics portfolio to meet client demand. Adjustments and improvements have been made in many areas of the supply chain and manufacturing processes following the COVID-19 pandemic. Below, we explore the key learnings from the pandemic in regard to managing raw material supply, managing small and large-scale manufacturing, and ensuring there is sufficient capacity to meet demand.
Managing raw material supply
As with other sectors of the economy, the biopharma industry experienced disruption in its raw material supply chains throughout the pandemic.
The teams responsible for evaluating, procuring materials, and manufacturing will need to manage raw material supply and lead times. When looking at the biopharma industry of the past, raw material procurement always required careful evaluation, but the considerations have changed. Lead times for many raw materials are now two to three times longer than before the pandemic. As a result, biopharma manufacturers must acquire raw materials in amounts that are in line with manufacturing schedules while accounting for the extended timelines needed to procure raw materials.
Biologics manufacturing supply and demand curve
A key trend arising from the pandemic is the ongoing demand for large-scale biologic drug substance (DS) manufacturing capacity. A recent evaluation of biologics pipelines and the expected need for biologics manufacturing capacity found that demand will surpass existing large-scale DS manufacturing capacity by 2026[1]. The biopharma industry is therefore likely to be close to a point where supply will no longer meet the requirements for biologics manufacturing. Exploring solutions to expand capacity will be necessary to meet the anticipated manufacturing capacity deficit to ensure patient access to appropriate medicines and care.
The need for small-scale manufacturing
Although it is easy to look at large-scale manufacturing as the future of the biopharma industry, small-scale manufacturing should not be ignored. Many clients require small-scale manufacturing for the earlier stages of development and clinical trials.
As the field of biologics continues to evolve, it is important to stay at the forefront of trends by communicating with clients and actively listening to ensure that demands can be met. Additionally, flexibility in capacity for manufacturing small- or large-scale products can ensure that clients' needs are fulfilled, even when there are changes in scope.
Avoiding the risk of over-capacity
Following the onset of the pandemic, there is pressure in the industry to find a fine balance between sufficient capacity and over capacity. To avoid over or under-capacity, biopharma developers and manufacturers need to perform the necessary market intelligence work. Assessment of the market will involve examining the projected demand for biologics manufacturing, looking at biopharma pipelines, speaking to clients to understand their needs, and anticipating where and how much demand there will be in the future.
While looking at external industry trends is important, it is also crucial to self-evaluate internal capacity by examining biopharma capacity in-house, anticipating the demand of biologics, and adapting capacity to meet expected needs. The demand for biologics will continue to increase over the next couple of years. Thus, attaining additional capacity will likely be a key biopharma trend in the coming years.
The pros and cons of in-house manufacturing
Moving forward, biopharma companies will need a clear, strategic approach to quickly respond to changes in capacity requirements and ensure the supply chain can support delivery to the market. One of the big questions facing the biopharma industry is whether to "build" (constructing or expanding in-house capacity) or "buy" (outsourcing to take advantage of a third-party partner's capacity). There are pros and cons to either approach.
Expanding in-house manufacturing capacity allows for more direct control of the manufacturing process and the supply chain. However, building a new facility is extremely expensive and time-consuming. An additional consideration is the logistics involved, and whether it is financially practical to reshuffle or reallocate in-house capacity, or to build a new facility to accommodate internal manufacturing needs.
The alternative to "build" is to outsource to external manufacturers, known as Contract Development and Manufacturing Organizations (CDMOs). The advantage of "buy(ing)" is a lower cost of entry and the ability to select an external partner that has the capabilities and facilities to suit the project, whether that be development, small-scale, or large-scale manufacturing services.
A crucial lesson from the pandemic was the benefit of support from external partners with strong working relationships with vendors. When outsourcing, clients gain access to their partner's extensive network of manufacturing facilities as well as access to vendors to support raw material procurement. A strong network of vendor partnerships can help to solve problems soon after they arise, allowing client needs to be met rapidly. By partnering with CDMOs with multinational vendors, many biopharma companies overcame the challenges of procuring raw materials at the peak of the pandemic and were able to continue production under difficult circumstances.
Potential downsides to outsourcing generally arise from having reduced control over manufacturing and the process, but by partnering with a company that has technical experience and good quality systems in place, biopharma developers can avoid this issue. Making the right choices when taking the "buy" option removes the barriers associated with outsourcing.
A trend towards outsourcing
The general trend in the biopharma industry is to outsource, with a recent study showing that over 50% of biopharma companies are looking to increase their outsourcing budget in the next 12 months[2]. The increase in outsourcing will rely on growth in the CDMO sector, and external manufacturing partners may need to expand their own capabilities and facilities to ensure a sufficient supply for client demand.
Companies that partner with a CDMO with robust experience in the biologics business will have more opportunities for success by leveraging the CDMO's expertise. For example, CDMOs with an exemplary regulatory track record are more likely to offer effective regulatory support services and help clients achieve regulatory approvals. Having strong credentials within the industry can help to leverage relationships with vendors, whether that's for equipment or for raw materials, to streamline the manufacturing process. External partners that have this wide range of capabilities are able to adapt to difficulties and provide a comprehensive service to clients.
Responding to industry trends based on industry needs
Moving forward, it will be critical to focus on major trends while remaining flexible to respond to changes based on industry needs. Additional manufacturing capacity is a demand that must be met, both for patients and clients. The solution to this ties into the "build" or "buy" debate, with pros and cons to each. When making the decision to "buy" and outsource manufacturing to a CDMO, looking for a partner with the expertise and flexible capacity needed for success in a post-pandemic biopharma landscape is crucial. The response during the peak of the pandemic has shown that CDMOs have the ability to adapt to an increased demand for supply, and those that continue to learn from the difficulties of the pandemic are most likely to prosper.
References:
Samsung Biologics market intelligence
Samsung Biologics market intelligence; GlobalData; BioTRAK; BioPlan survey 2021