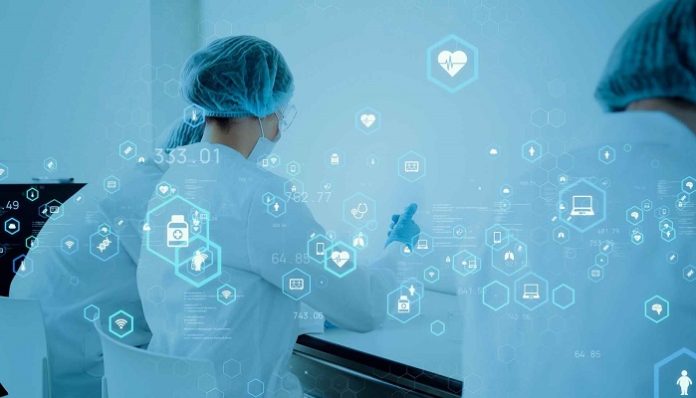 As 2023 takes over, there is a lot of hope that makes us cling to the pharmaceutical sector: a hope of getting novel ideas to work, a hope to embrace more technology, and a hope to fill the gap. To see what one can expect in 2023, which for many looks to be a year of turnaround given that the pandemic's effects are subsiding or that we are used to living with them, World Pharma Today brings to you the opinion and experience of experts on the challenges they faced in 2022 and how those are going to be addressed.
Be it innovation in tech or novel ways of drug development or nutraceuticals and their appeal to consumers, our panel of experts representing world-class companies share their inputs on what took place and what one can look forward to this year.
---

ACCORDING TO COGNIZANT
Sustaining reliable supply chains

The industry wants to ensure the integrity and reliability of its supply chains so patients globally can consistently access their medications and treatments as needed or prescribed. This is an absolute priority and in the pharma manufacturing space, technology is being applied in innovative ways to improve our clients' manufacturing and operational processes.
The main challenge is how to transform the manufacturing environment by migrating from outdated paper-based record-keeping and other manual technologies to next-generation digital automation.
Unfortunately, the path to digital transformation is neither linear nor continuous. Few organizations possess all the skills necessary to implement digital change or automation, or the control strategies that improve manufacturing processes and supply chains. Specialist digital transformation expertise is essential to pharma's continued commercial and patient success. It can enable companies to move towards a reliable, resilient supply chain that efficiently and successfully meets commercial and regulatory requirements.
Leveraging digital technologies

Throughout 2022, implementing digital transformation strategies continued to challenge companies across the life sciences space. The implementation of 'enabling' digital technologies, such as shared investigator platforms and smart analytical tools, means significantly greater access to enterprise and operational data. It can also increase connectivity across systems.
Many pioneering digital technologies require specialized expertise and technical skills to implement effectively. In certain cases, the sheer abundance of data created, moves from a blessing to a curse, if systems are not designed to manage and manipulate this data.
A comprehensive data strategy designed by experts is crucial for any manufacturer to create a single source of truth for their enterprise data. It can allow manufacturers to effectively leverage their data to provide actionable insights that can be turned into proactive decision making.
Sustainability is on the agenda

Pharma companies, like their counterparts in other industries, have renewed and intensified focus on understanding their sustainability profiles and the impact of drug development and manufacturing on the planet. Leveraging process data and analytics to help understand energy and resource use is one such example of how companies can seek out this understanding. With robust data, process engineers can uncover how to improve and reduce the environmental impact of their operations and processes. Integrated automation, analytical technologies and shared interoperable platforms help biopharma improve both processes and operational efficiency, reducing carbon footprints and raising sustainability profiles.
Preparing for a future challenge and our promise to patients

As we move into 2023 and beyond, it is clear great potential lies within the industry to continue to reduce batch release time, focus on a more patient centric approach to medicine delivery, and ultimately get new treatments to patients faster. Also, following through on the industry's promises to society and living up to sustainability commitments are big-ticket items for the industry.
The shift to more personalized medicine will continue to drive change in the industry and raise new challenges the industry must face. Lab environments will also begin to take more of a central role and automation of these labs will be critical to driving efficiencies.
– Jim Lehane, VP Head of Life Sciences Manufacturing at Cognizant
---

As per Abzena
The biopharma industry can confidently look back at 2022 knowing molecular engineering advancements and technological improvements made to date have enabled increasingly sophisticated and powerful therapeutics to enter the market.
One drug modality exemplifying these achievements is antibody-drug conjugates (ADCs). These therapeutics have helped to revolutionize cancer treatment, offering "rifle-scope" delivery of highly potent payloads to cancer cells, enabling their selective destruction. Innovations in antibody engineering have incrementally improved ADC design to provide a variety of desirable properties, from enhanced half-life to optimized target binding strength and reduced immunogenicity.
However, as therapeutics have become more complex, so too has their manufacturing. Requiring extensive optimization of techniques and processes, complex therapeutic production is often associated with long development cycles. For ADCs, the unique modifications made throughout antibody engineering, the specific chemistry needed for linker payload production, and the safety risks associated with highly potent payloads all present significant difficulties.
Rising numbers of ADCs and other protein-drug conjugates (PDCs) entering the development pipeline1 meant that 2022 was a year of heavy investment in exploring ways to simplify the development and manufacturing processes. A critical area of focus was the careful selection and optimization of purification methods.
With increased efficiency, reduced costs, and faster timelines in mind, ADC developers adopted new chromatography-based technologies to streamline purification approaches. Incorporating technologies such as new resins or altering downstream processes to include conventional chromatography steps run in series or in different modes helped to overcome many of the unique challenges of ADC purification.
As we enter 2023, we can expect new, and potentially more complex ADCs to enter the development pipeline. Successfully meeting the growing needs of these intricate therapeutics will require developers and manufacturers to continue to embrace technologies and advancements that can further optimize downstream processes.
---

According to Samsung Biologics
COVID-19 pandemic has played a significant role in shaping the biopharmaceutical industry landscape in recent years. From the pandemic's onset, outsourcing to contract development and manufacturing organizations (CDMOs) became even more prevalent, offering a model that allowed the industry to respond quickly to the global demand for vaccines.
Throughout 2022, the biopharma industry continued to lean on CDMOs to gain access to the advanced technologies and experience needed to accelerate timelines. Had such trend continued, by 2030, the value of the biologics and CDMO service markets are forecasted to reach almost $860 billion and $31.84 billion, respectively 2,3.
In 2023, innovations and technological advances in the biologics space will continue, facilitating the development of increasingly complex therapeutics. CDMOs that demonstrated the technical expertise and flexibility needed to address the challenges of the pandemic are well-positioned to progress the complex drug projects of the future. For example, some CDMOs now have extensive experience in lipid nanoparticle (LNP) formulation, a crucial part of the mRNA vaccines used in the COVID-19 pandemic.
Advanced formulations such as LNPs will likely be vital components of physiological drug delivery in vaccines, genetic medicines, and a whole host of other biologics entering the development pipeline moving forward.
The capabilities developed and lessons learned from the pandemic will be crucial in the coming years as the industry stays alert and ready for future infectious disease pandemics. The growing trend of partnering with CDMOs to develop and manufacture complex new modalities will enhance and accelerate the entry of new and effective biologics into the global market and help patients in need.
---

Purolite states that
The global speciality resins market has enjoyed record performance as the industry grew from 7.37 billion USD in 2021 to 7.97 billion USD in 2022 at a compound annual growth rate (CAGR) of 8.2%.
This growth has been driven by key innovations in product supply, increased process efficiency, and the rising demand for ion exchange resins. Many of the challenges which started during the onset of Covid-19 have had lingering effects on the biopharmaceutical industry, accelerating the development and manufacturing of multiple vaccines.
By 2030, the chromatography resins market size is expected to reach 4.81 billion USD and register a revenue CAGR of 8.0% over the forecasted period. This rapid growth is owing to various factors such as an increasing demand for products and process intensification, a rising concern for supply chain resilience, and the need to reduce environmental pollution levels.
Here are some key trends that we expect to shape the bioprocessing industry in 2023.
The unprecedented speed that was achieved for pandemic-related therapeutics has started a revolution in bioprocessing and development.
The rise in prevalence of worldwide chronic diseases, along with the high cost of biologics, are therefore expected to drive the market's demand for quickly produced and affordable biologics.
The bioprocessing industry has become a competitive field, driving the need for more efficient processes that increase the volume output of biosimilars. For example, monoclonal antibody (MAb) downstream processes are becoming so simplified and agile that some manufacturers can complete the full purification process in a single day.
New Emerging Technologies
Rising demand for the global ion exchange resins are also expected to gain numerous lucrative opportunities for developing products intended for use in food, cosmetics, biofuel, and industrial as well as municipal water treatment.
There is movement toward new modalities for processing such as cell-free systems, continuous manufacturing, and microfluidics, as well as for products such as messenger RNA, gene therapy, and genome editing.
Leading pharmaceutical companies are already deploying forms of machine learning (ML) and artificial intelligence (AI) for supply chain rebalancing and other business operations that can maintain workflows and improve efficiencies.
---

Sirio Europe mentioned that
" Therapeutic effectiveness and consumer appeal of nutraceuticals will continue to rely on pharmaceutical-grade science and applications "
– Sara Lesina, MBA, General Manager Business Unit Europe, Sirio Europe
Nutraceuticals' role in healthcare is rising in prominence and research is fueling tremendous innovation across the sector to increase the consumer appeal and therapeutic value of these products. Consumers are now taking nutraceuticals to help treat or manage a broad range of conditions. Industry analysts agree that the pandemic clearly accelerated consumer demand for nutraceutical products, especially those that contribute to better physical and mental health outcomes. The momentum of the market post-pandemic is undeniable with industry analysts projecting the global nutraceuticals market to grow from the approximately $350 billion it is today to approximately $650 billion by 2030.4,5
Ranging from probiotics to complex plant proteins and botanicals, research and innovation is helping achieve that through better solubility, bioavailability and targeted delivery of those compounds. Achieving those goals, however, is made more complex depending on the active ingredient and the desired dose form. There was a time when tablets and capsules, along with their simplified processes and manufacturing techniques, sufficed for the vast majority of products on the market, but consumer preferences and science will continue to move the industry away from an overreliance on traditional oral solid dose forms.
Increasingly that means delivering products in ways that people prefer and increasingly enjoy consuming. Softgels and the rising champion, the gummy, are two forms gaining significant ground with product developers. Pill fatigue among all consumers/patients is a real phenomenon that affects dose compliance and other aspects of choice, consumption and health outcomes. Regardless, no matter how effective the active ingredient may be, it will never deliver its therapeutic effect if it is not taken as prescribed or as recommended.
To attain those mass-market product goals and meet consumer demands, the industry will be increasingly prompted to access more application science from its external pharmaceutical-grade manufacturing partners.
---

AES Clean Technology Predicts
" The Global pharmaceutical market, valued at $1.2 trillion in 2021 ,is expected to reach $1.4 trillion by 2028 at a compound annual growth rate of CAGR of 1.75% over the forecast period. 6  Many of these current products, and especially future innovative treatments, are injectable drug products. All injectable drugs have one key thing in common: they must be sterile, and always require the highest levels of operational excellence to manufacture safely and successfully "
– Grant Merrill, CEO of AES Clean Technology
With this growth comes the demand by drug developers and their contract partners for sterile manufacturing capacity. Every dose manufactured requires an aseptic process train within a highly controlled manufacturing space to assure product sterility. As demand for sterile drug products continues to rise, manufacturers will be challenged to find even more access to flexible cleanroom space they need to manufacture all sterile drugs, including biopharmaceuticals economically.
Traditionally, cleanrooms were designed and constructed on-site over long complex project timelines, using stick-built construction methods. However, over time the cleanroom construction model matured by adopting modular, prefabricated technologies that are purpose-built for the task. Modularity helps streamline installation schedules and lends an element of precision that traditional methods can't accommodate.
The modular cleanroom solutions available today are engineered to accommodate virtually any commercially viable floor plan both horizontally and vertically. This approach is more flexible, cost-effective, and offers higher quality with much lower maintenance. The concept also offers faster validation timelines than traditional stick-built facilities, and results in lowest total cost of ownership.
Modular configurable cleanroom systems can relieve project leaders of the many challenges and the unpredictability of project execution. Experience has shown that modular technology can help shave months off construction timetables because it streamlines installation and minimizes coordination with all other trades on site.
---
Conclusion
There is a lot of commotion one can experience across some major elements in the pharmaceutical sector. What has gone by and what is being worked upon go on to show the deep dive that has taken place across the pharma elements, and with some major corporations involved, 2023 is surely going to witness better outcomes that happen to be in line with the rising anticipations.
References
https://www.fiercepharma.com/special-report/top-10-antibody-drug-conjugate-contenders-2021

https://www.precedenceresearch.com/biopharmaceutical-market
https://www.prnewswire.com/news-releases/biologics-cdmo-market-to-reach-31-839-7-million-by-2030–says-ps-intelligence-301545750.html
https://www.fortunebusinessinsights.com/nutraceuticals-market-102530
https://www.alliedmarketresearch.com/nutraceuticals-market
https://www.globenewswire.com/en/news-release/2022/10/18/2536442/0/en/Pharmaceuticals-Market-to-Hit-Sales-of-14068-6-Billion-by-2028-Pharma-Companies-Invests-Over-255-Billion-in-R-D-Activities-by-2026.html