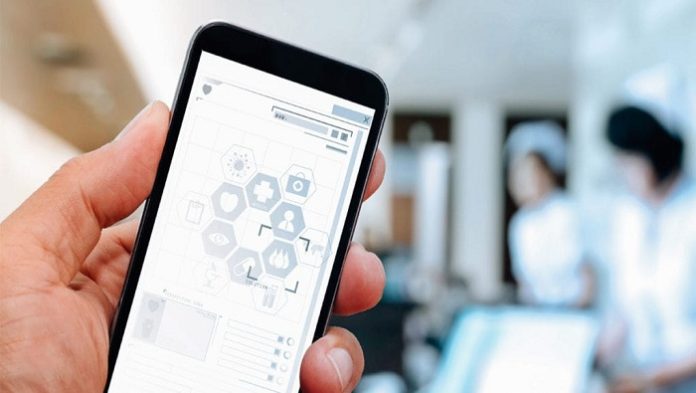 As smartphones and tablets take over, pharma needs a strategic understanding of how mobile solutions improve customer outreach and drive competitive advantage. Andrew Tolve reports.
Andrew Tolve
The popularity of smartphones like the iPhone has created an entirely new marketplace for mobile applications. With one click, customers can download apps for a seemingly boundless range of functions, to track the weather, find new music, get directions, and meet new friends.
Pharmaceutical companies are starting to see the value these apps can provide.
A properly designed app—be it a medication tracker, a disease calculator, an educational catalogue, or a patient diary—can improve the lives of patients and physicians and thus increase customer collaboration. At the same time, a well-designed app in the hands of sales reps and marketers can maximize organizational efficiency and create competitive advantage when it comes to selling drugs.
In the past year, pharma investments in smartphone apps, social media platforms, and wireless devices have grown 78 percent, according to Ernst & Young's annual global pharmaceutical report.
David Hunt, digital director of Creative Lynx, a digital design and marketing agency that works with many of the top Big Pharma companies, says he "can't believe" the demand from pharma for apps.
"Mobile technology represents a significant growth area for our company, and we are witnessing real demand from our clients right now," he says. Pharma companies need to develop a strategic understanding of how these mobile solutions can improve customer outreach and drive competitive advantage, both externally and internally, especially as smartphones and tablets become more pervasive.

Patient and physician apps
If you go to the Apple App Store today, you'll find thousands of medical applications; about 50 of these belong to the pharmaceutical industry. Abbott, AstraZeneca, Bayer, GlaxoSmithKline, Johnson & Johnson, Merck, Novartis, Pfizer, Roche, and Sanofi-aventis all have apps on the market.
Many of these apps target physicians and nurses. Novartis' GIST Calculator, for instance, lets physicians calculate a patient's Risk of recurrence for Gastrointestinal Stromal Tumors (GIST) with an iPhone or iPod Touch.
Roche's Nursing ACE provides nurses with patient educational information and contacts for nearby clinical coordinators.
And Johnson & Johnson's Psoriasis App gives dermatologists an easy and accurate way to calculate PASI scores during patient check-ups. When done right, these apps can create value for physicians and find widespread traction among target stakeholders. The Psoriasis App, for instance, was released a year ago and already has been localized in 25 languages. It averages 60 downloads a day and has diagnosed 27,000 patients.
"That's all from a little app that was relatively inexpensive to develop," says Hunt whose team at Creative Lynx designed the Psoriasis App. Pharma apps also aim to make the lives of patients better, whether by managing chronic conditions or providing reminders about medications and doctors appointments.
Merck's iChemoDiary, for example, gives patients an easy way to record treatments and medications and keep track of the symptoms they experience.
Bayer's Kid-K teaches kids about hemophilia and the fun they can have despite their chronic condition.
And Sanofi-aventis' GoMeals lets users access nutritional information of everyday foods, track the values of their food intake by meal and by day, and monitor personal consumption of carbs, fats, and proteins. When done right, these apps can build a positive association between a brand and a lifestyle and can be integrated into every part of patients' lives.
There's no better example than GoMeals, which has been downloaded more than 300,000 times and ranks 77th on Apple's Top 1,000 for Health & Fitness, the highest ranked pharma app.
"GoMeals is a way for people living with diabetes to access the information they need where, when, and how they want it," says Lindsey Schedler, manager of communications at Sanofi-aventis US.
Sales and marketing apps
The mobile revolution can add efficiency and effectiveness to pharma's internal functions as well.
The right apps turn mobile devices into powerful, real-time tools for sales forces and marketers.  This is especially true of the iPad, which is receiving huge interest from the industry right now. "On its own, the iPad is perceived as a cool gadget," says Dan Goldsmith, general manager, Veeva Systems.
"Pair this with dedicated and fully integrated CRM and CLM applications and you have a solution that can transform customer interactions, improve sales and marketing collaboration, and help pharma gain real competitive advantage." Just last month, Veeva launched iRep, an integrated customer relationship management (CRM) and closed-loop marketing (CLM) solution designed specifically for the iPad. 
"iRep unites the two core components of CRM and CLM into a single, sleek solution," says Goldsmith.   Four of the top 12 global pharma companies are currently in the process of deploying iRep.
"Through integrated CRM and CLM solutions on the iPad, organizations have a real opportunity to improve reps' delivery of the brand message and create a feedback loop that brings together brand strategy, sales execution, and customer response," adds Goldsmith.
Other digital media and software firms have unveiled apps as well.
Agnitio, for instance, has iPad Native, which lets sales teams develop dynamic presentations for the iPad, publish CRM target lists, and capture unique business intelligence data in real time.
Proscape has the iShowPlayer, an app that lets companies transfer their current presentations to the iPad with as little bother as possible. All 35 of Proscape's customers in the life sciences industry will have deployed the iShowPlayer by June 2011.
A mobile future
In the past five years, the online world has morphed from a largely sedentary one—laptop- and desktop-based—to a mobile one. It's hard to see that trend slowing down as people get more used to always-on connectivity.
As Ernst and Young points out in its annual report, investments by non-pharma companies and new entrants in the healthcare space are outpacing those made by pharma companies, challenging industry members to either increase their level of investment or risk diminished relevance.
Schedler says Sanofi-aventis understands the importance of this moment and the need to stay engaged. "We've seen ample evidence within other industries that digital technology and social media are now essential for engagement," she says.
To read the full version of this article including recommendations for Pharma Apps best practice go to http://social.eyeforpharma.com/story/pharma-goes-mobile-making-most-app-opportunity
To read the rest of our Apps special report go online to http://social.eyeforpharma.com/story/influence-mobile-apps-pharma-eyeforpharma-special-report