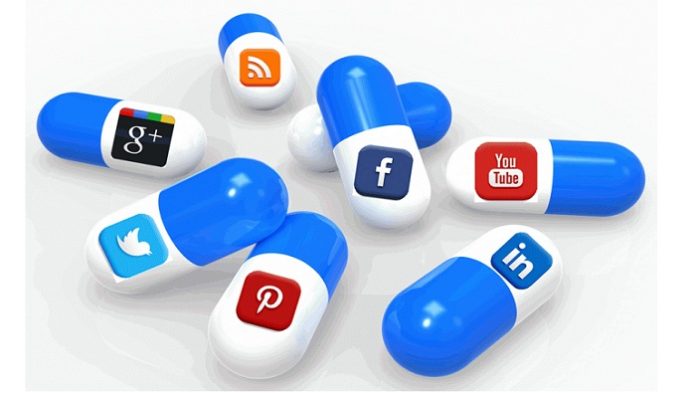 Every other industry is getting on the social media bandwagon. But could social media actually prove beneficial to the world of pharma?
Outside of the pharmaceutical industry, business is continually finding innovative ways to make use of social media to engage with customers in order to drive sales, maintain relationships and uncover issues. Within the world of pharma, however, an intense regulatory environment and over-protectiveness of intellectual property have proven a minefield for pharma companies keen to dip their toes into the social media pool.
In 2008, Novartis stood tall as the only Top 10 company using the world's second largest social media site, Twitter. Fast forward to 2011 and without fail, you'll find every one of the Top 10 using Twitter as a tool for opening up their online profile to the watching world. Pfizer, for example, has also taken the lead with Facebook, YouTube and LinkedIn, as well as teaming up with a firm to create their own social networking site intended to bring together patients and clinical trial researchers studying their particular condition, in turn offering a reciprocal relationship in which tailored information is used to establish deeper bonds. Ditto Eli Lilly, whose Twitter feed covers "public policy, life at Lilly and corporate responsibility".
One of the key stumbling blocks for pharma companies wishing to fully embrace the social media revolution is the strict regulatory environment, particularly when it comes to Adverse Event (AE) reactions to clinical trials. Currently, every time a patient tweets/blogs/comments about an AE, the FDA and EMEA become involved. In this context, pharma's obligation to its regulatory bodies has, without doubt, stifled its progression into the social media nucleus.
The requirement for promotional labelling and advertising to be submitted to regulatory bodies also severely restricts companies' ability to do any real-time social blogging relating to any of their products.       
Industry writer Daniel Siddle was recently reported as saying: "While the industry is still fearful of AE reporting, which should be a simple automated process, they'll find it very tough to deal with the much bigger issues: the breakdown of organisational silos to enable sales and marketing to be something the whole company can do; the decisions around intellectual property and what is more valuable inside the company versus outside; and how to deal with the privacy and protection of their employees in the new era. These are all logarithmically more difficult to solve than AE reporting."
Siddle highlights the need to look beyond social media as merely a tool to boost product sales. "Instead, use it as forum to interact, for the first time, with patients and end-users. Use it as a free marketing tool. Employ it to do the groundwork in finding out how products are really being received. Whether it's brand sponsored or not, build a patient community. Build a healthcare community. Go viral and intrigue a new generation of consumers. The possibilities outside the realms of regulatory burden are practically endless. Whatever the end goal, one thing is certain: a one-size-fits-all approach is not the answer the industry is looking for".        
How to successfully utilise social media is an issue that will no doubt be up for discussion at the Next Generation Pharmaceuticals Summit Asia 2011 which takes place in Kuala Lumpur from 12-14 July 2011. Sponsored by GDS International, this closed-door summit features some of Asia's leading pharma executives, including
Joe Zhou, CEO at Genor Biopharma; Sheena Behn, VP Manufacturing at AstraZeneca, and Shyamsadir Bang, Executive Director at Jubilant Life Sciences.
Along with social media, other topics for discussion include trends shaping the future of pharma and pharma manufacturing, brand protection and anti-counterfeiting, packaging trends and the best way to streamline the value chain.
Next Generation Pharmaceuticals Summit Asia 2011 is an exclusive C-level event reserved for 100 participants that includes expert workshops, facilitated roundtables, peer-to-peer networks and co-ordinated meetings
For more information, visit www.ngpharmasummit.asia
GDS International is a leading business-to-business events company. We offer financial, healthcare, IT service management, telecoms and oil and gas summits for senior executives throughout the Asia Pacific, Africa, China, Europe, North America and Russia markets. Our value proposition is simple: we deliver real results. And we're very good at it. www.gdsinternational.com <http://www.gdsinternational.com