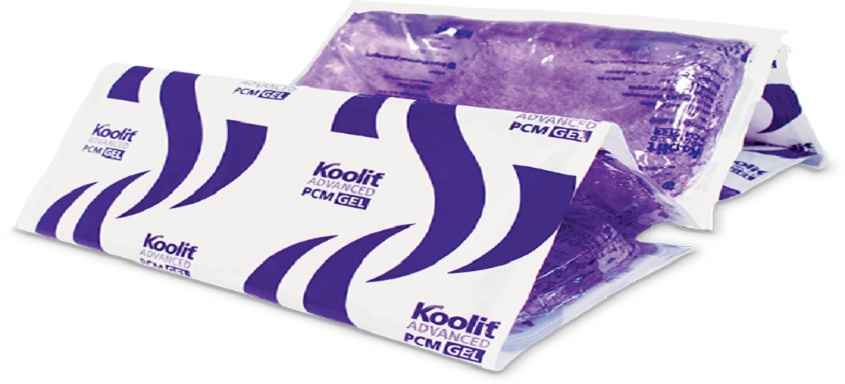 The biopharma market is in the early stages of its next transformation. Clinical pipelines are being filled with increasingly intricate targets and medicines, including next generation cell and gene therapies, an emerging field known as regenerative medicine.
The field of regenerative medicine is broad and includes research and development of gene and cell therapies, tissue engineering and non-biologic constructs. It has been called by many the third pillar of the pharmaceutical industry after small molecule and biologic drugs. With growth rates far outpacing other areas within the pharmaceutical industry, it is anticipated that the regenerative medicines market size will reach USD 49.41 billion by 2021, a CAGR of 23.7 percent (Markets and Markets report, July 2016).
Without question, advanced cellular therapies require comprehensive, well-designed and enhanced cold chain management solutions based on all elements of packaging, data collection and analysis, as well as logistics expertise to ensure effective patient treatments with the highest quality products. The "circular" supply chain models for these therapies for example, the need for transport from the point of care to the manufacturer back to the point of care are driving the need for advancements in the cold chain supply and logistics industries. Companies in this space have been racing to adapt and develop new standards, best practices and technology innovations.
Efforts and advancements to effectively manage rigorous control of the commodity environment have been focused in four areas:
Equipment
Refrigerant
IT/data management and analysis
Processes and programmatic integration
Equipment
There has been considerable focus on the development of packaging equipment with improved properties over conventional insulated packages. Significant efforts have been made to improve vacuum insulated panels, on-demand systems that do not require pre-conditioning such as the Nano Cool® and KoolTemp® systems, as well as flexible, actively temperature managed solutions that are now emerging such as the Micro Q Technologies system that can be programmed to modify its temperature profile during transit while maintaining a strict temperature range of +/- 0.1°C.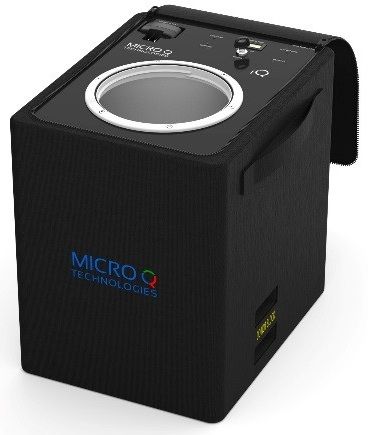 In addition, companies are starting to critically assess the appropriate temperature ranges in which to ship product, with data emerging in the marketplace that demonstrates the liability of certain refrigerants on the integrity of the materials being transported. One example is the data on dry ice (which has significantly higher temperature volatility during shipments, gives off carbon dioxide and sublimates unevenly and in short duration compared to dry vapor LN2 shipments).
Other equipment advances and developments include introduction of packaging configurations to better manage container orientation. An example of this is Cryoport's SlideRiteTM palletized dry vapor LN2 shipper.
Refrigerant
The second area of new development has been focused on the refrigerant utilized, with significant efforts being made at improving phase change materials used for controlled room temperature, 2-8°C down to -20°C. In fact, at the recent cold chain awards, Cold Chain Technologies won the "Most Innovative New Cold Chain Technology" award for its Koolit® advanced PCM gel. The focus in this area has been to improve performance through improved thermal efficiency.
In addition to advances in phase change materials, actively managed systems are becoming more size-conscious and cost-effective and are anticipated to take a bigger role in the small package space in the coming years.
IT/Data Management and Analysis
Informatics improvements and advancements supporting pharmaceutical distribution have seen some of the most groundbreaking advances in the logistics space. Next generation data loggers are now readily present and can track an entire range of specifications in real time such as location, temperature (inside and out), shock, orientation, anti-tamper, humidity, and pressure. 

The evolution of logistics support informatics systems such as Cryoport's CryoportalTM has advanced to the point in which they can take that information in real time and use it to directly correlate transit-related events to product integrity. The CryoportalTM uses a process to assess risk and in many cases, can provide a window for intervention due to a transit-related issue (delays, missed flights, container damage or orientation problem) so that the integrity of the commodity can be maintained and the product can be rescued from a deviation or failure event.
Processes and Programmatic Integration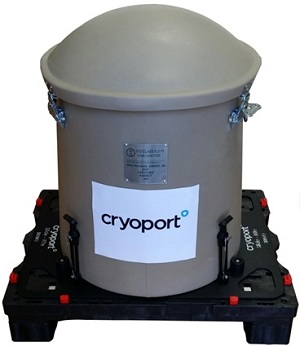 Probably the most dramatic change in the logistics space is the change in mindset within the biovpharma industry itself. The regenerative medicine space requires heavily integrated logistics support throughout the entire product manufacturing life cycle. This includes not only drug product distribution, but the inbound source material (leukopheresis and tumor resection materials) that are utilized to manufacture patient-specific drug product, as well as critical bio markers utilized to evaluate product efficacy. Moreover, even for a single patient dose, these processes may require different temperature and packaging configurations including CRT, 2-8°C and -196°C temperature bands depending on the stage in the process, in addition to related logistics support.
Logistics teams are now being engaged as integrated members during the scientific project development and clinical design process. This early engagement will undoubtedly improve the overall logistics strategies to support commercial distribution of these next generation therapies. Additionally, scientific personnel are revisiting old conventions regarding appropriate transport conditions for their clinical materials. More scientific rigor is being utilized to assess the impact of transit packaging, temperatures, refrigerant and carrier selection on the integrity of the commodity shipped.
Conclusion
Without question, next generation bio-pharmaceuticals require secure, well-designed and enhanced cold chain management solutions based on effective packaging, informatics and logistics expertise to ensure effective commercial distribution. These requirements are driving companies to reassess and seek out next generation packaging, refrigerant, informatics and logistics strategies and to cultivate earlier engagement of supply chain planning in the clinical trial design process.
Ultimately, improved data management and informatics processes can provide near real-time visibility into the transport process and its impact on product integrity. Providing this critical window into transit-related events on product quality is a key element in risk mitigation to ensure effective transport of these lifesaving and often irreplaceable regenerative therapies.