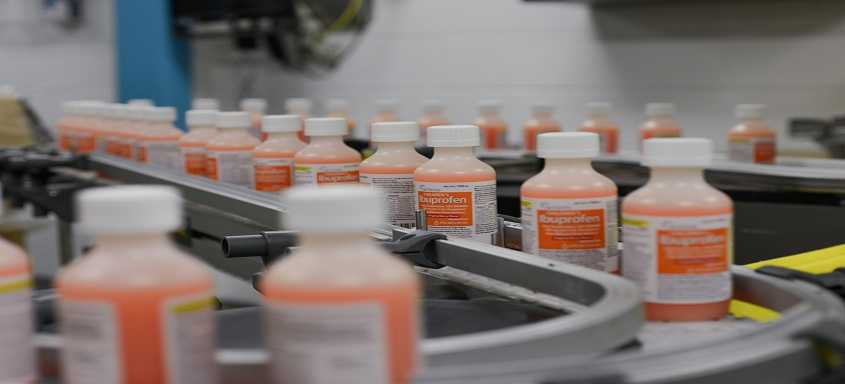 January 1, 2015 initiates a step-wise supply chain mobilization towards a new era of pharmaceutical product serialization in the US. The US is not the first country to institute measures to control suspect and illegitimate drugs.
Several countries around the world (including Argentina, Brazil, Canada, China, India, South Korea and Turkey)have already begun instituting nationwide track and trace regulations in efforts to protect public health by reducing the fast rise in counterfeit drugs entering the supply chain. While each nation or region follows their own specific guidelines and/or legislation, nearly all are built around GS1 standards. For packaging manufacturers producing products for the US pharmaceutical marketplace, it is vital to understand the key points of the pharmaceutical serialization regulation.
2015 US Regulation Highlights
After facing increasing cases of counterfeit, misbranded, adulterated or diverted prescription drugs breaching the supply chain – the most publicized involving Allergan's Botox and the cancer drug, Avastin – the US State of California took decisive action. In 2004, they introduced their first effort requiring electronic Pedigree and serialization on all prescription drugs distributed in California. The good practices established for one state led tothe creation of a national system for the interoperable exchange of information for tracing human, finished and prescription drugs,referred to also as Drug Supply Chain Security Act (DSCSA).Signed into law on November 27, 2013, this document establishes new federal requirements for traceability and ensures consistency throughout the US drug supply chain, with penalties for breach of legislation.
The initial phase of DSCSA, beginning, January 1st, 2015, requires pharmaceutical manufacturers, wholesalers and repackagers to share batch-level information in the form of transaction information (TI), transaction history (TH) and transaction statements (TS) as product moves through the supply chain. By July 1st, information will have to be conveyed all the way to the pharmacy. The purpose of these measures is to develop the ability to quickly validate product authenticity, and if necessary quarantine and investigate suspect product.
Initially, transaction documentation in paper format is sufficient, however starting in November of 2017, production information is required to appear on drug product packaging for serialization purposes. During this second phase, pharmaceutical products must be marked with a unique product identifier, comprised of its National Drug Code (NDC) or Global Trade Identification Number (GTIN), Serial Number, Lot Number and Expiration Date. This information has to be easily readable by both machines and humans. The third phase of the DSCSA, currently scheduled for 2023, entails shared ownership of data between all supply chain partners to allow full traceability of pharmaceutical products to be tracked back to its origin.
Serialization Implications
The nationwide unique product serialization regulations require pharmaceutical companies to develop and print a unique serial number on drug packages as they move down the packaging line, and then link that number to codes on the carton, bundle and pallet as it leaves the production facility. This process,called aggregation, allows collating the serialization information about the drug, and avoids the opening of cases and scanning while the products are moving across the supply chain. While the cost of investing in new coding technology, controllers, printers, scanners, and software for serialization and traceability is incurred predominantly by the drug manufacturers, it also provides them with many advantages.Specifically, serialization of pharmaceutical packaging can drive huge improvements in supply chain intelligence and control. This facilitate stighter control of incentives and chargebacks, authentication of goods by product identifier, control of illegal diversion by leveraging sales information of uniquely identified products, and reconciliation returns by knowing which recipient generates most recalls. In the long term, serialization can be used to build consumers' confidence and loyalty for branded products.
In addition to baseline challenges, presented by developing and cataloging new unique serialization codes and standards for each transactional pharmaceutical product, many manufacturers must also move onto an entirely new code format for all primary and outer casing pharmaceutical packaging supplied in the US.Traditional linear bar coding, used historically by the majority of pharmaceutical companies,was not designed to efficiently carry the amount of traceability information required by new serialization guidelines. As such, many manufacturers are now undergoing efforts to adopt two-dimensional (2D) GS1 DataMatrix bar codes. This demands a high-resolution printing solution and more sophisticated communication capabilities to effectively deploy this strategy.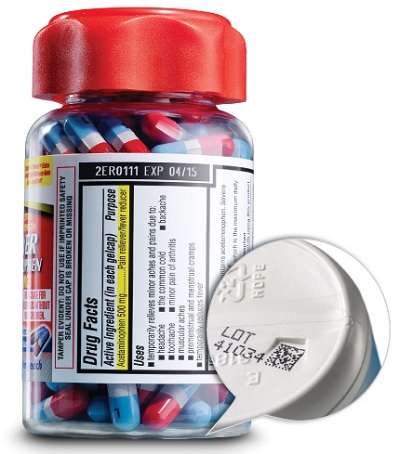 Serialization Solutions
At the core of the multitude of administrative, management, operations and technical challenges presented, is one main component: the delivery of accurate product information at multiple points in the supply chain through coding and labeling excellence. Therefore, all else aside, achieving product serialization success relies on choosing technology capable of delivering the stipulated information, with no-fail readability, on a myriad of pharmaceutical product packaging, every time.
Clearly, the pressure and stakes in finding the right partner and best technological solution to modernize existing coding efforts are tremendously high. The right partner will need to do more than effectively deliver expertise on the best application solution – they will also need to guide pharmaceutical companies in assessing newly mandated product serialization production needs against existing coding efforts, while supporting them along the way.
Core printing technologies specifically designed to meet the new serialization regulation challenges:
Thermal Inkjet (TIJ) – Ink-based, non-contact printing using small resistors to propel ink drops onto packaging as it passes by the print-head.  Excels at creating high resolution codes, including 2D Data-matrix and other bar codes.
Laser Marking Systems – A beam of infrared light focused and steered with a series of carefully controlled small mirrors to create marks where the heat of the beam interacts with the packaging surface, also used for 2D Data-matrix bar codes.
Thermal Transfer Overprinting (TTO) – Ink-based printing process using a thermal print-head and a thermal ribbon to apply a high resolution, easy to read code to a flexible film or label with no degradation of the aesthetic quality of the packaging film artwork and design.
Continuous Inkjet (CIJ) – Fluid based, non-contact printing of up to five lines of text that can perform on the widest variety of substrates.
Making moves toward achieving US and global product serialization is a complex and often confusing challenge but adopting a best-in-class printing and coding solution can help win the most critical component of the regulatory agenda.