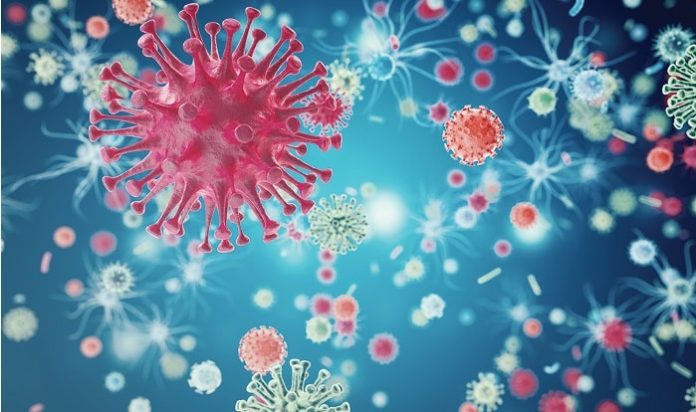 Three of the world's biggest pharma companies are joining forces to try and combat Asia's 'cancer epidemic'
The figures are startling: Asia-Pacific makes up about half of the world's cancer deaths and the region is projected to log around 8.1 million new cases by 2020.
China alone is home to about one-fifth of the world's new cases, compared to about 13 percent in the US and 26 percent in Europe.
According to cancer experts, the blame lies squarely with the wide-scale adoption of Western habits: smoking, drinking and eating unhealthy foods.
"People in the developing world are living longer and increasingly adopting bad Western habits such as smoking, drinking and eating unhealthy foods – behaviours that are linked to various cancers," Dr Jatin P. Shah, a professor of surgery at Memorial Sloan-Kettering Cancer Centre in New York, was reported as saying.
"Asia could well be on the cusp of a major cancer epidemic."
Which is why three of the world's biggest pharma players – Pfizer, Merck and Eli Lilly – have collaborated to form the Asian Cancer Research Group Inc (ACRG).  The independent, not-for-profit company was established to accelerate research and ultimately improve treatment for patients affected with the most commonly diagnosed cancers in Asia.
Gary Gilliland, SVP and Franchise Head for Oncology at Merck, says the ACRG aims to improve knowledge of cancers prevalent in Asia and to accelerate drug discovery efforts by freely sharing the resulting data with the scientific community. "Through its work and the sharing of information, the ACRG hopes to empower researchers, foster innovation and improve the prognosis and treatment of patients with cancer." Initially the ACRG will focus on the two most common cancers in Asia – lung and gastric cancers, says Gilliland.
"As many as 40 percent of patients with lung cancer in Asia demonstrate a mutation known as an epidermal growth factor receptor, or EGFR, that seems to remain relatively uncommon in the Western population," he adds.
Gastric cancer has also reached near epidemic proportions in China, Japan and Korea, making it the second largest cause of cancer death worldwide, killing more than 630,000 patients per year – more people than all cancers combined in the US.
Over the next two years, the three pharma giants have committed to create one of the most extensive pharmacogenomic cancer data bases ever witnessed. It will be comprised of data from approximately 2000 tissue samples from patients with lung and gastric cancers, which will be made publicly available to researchers and, over time, further populated with clinical data from analysis of patient data. It is hoped that conducting such comparisons of the contrasting genomic signatures of these cancers could inform new approaches to treatment that are sorely needed.
According to Kerry Blanchard, VP and Leader of Drug Development in China for Eli Lilly, the ACRG is about sharing information for the common good. "We will aid researchers around the world to develop diagnostics, tailor current treatments and develop novel therapies to improve outcomes for affected patients with lung, gastric and perhaps other forms of cancer."
Collaboration between pharma companies will no doubt be on the agenda at the Next Generation Pharma Summit Asia 2011 which takes place from 12-14 July at the Four Seasons in Macau. This closed-door summit, hosted by GDS International, features some of the leading voices in the Asian pharma sector, including Uma Nandan Misra, VP Operations, Astra Zeneca; Simon Francis, VP Process and Production, Boehrigner Ingelheim, and Siddartha Pahwa- VP Supply Chain, Abbot Labs.
Along with collaborative strategies, other key topics for discussion include technology advancements for driving efficiency across the supply network, PAT methods and technologies, and supply chain optimisation.
Next Generation Pharma Summit Asia 2011 is an exclusive C-level event reserved for 100 participants that includes expert workshops, facilitated roundtables, peer-to-peer networks and co-ordinated meetings
For more information, visit www.ngpharmasummit.asia
GDS International is a leading business-to-business events company. We offer financial, healthcare, IT service management, telecoms and oil and gas summits for senior executives throughout the Asia Pacific, Africa, China, Europe, North America and Russia markets. Our value proposition is simple: we deliver real results. And we're very good at it. www.gdsinternational.com