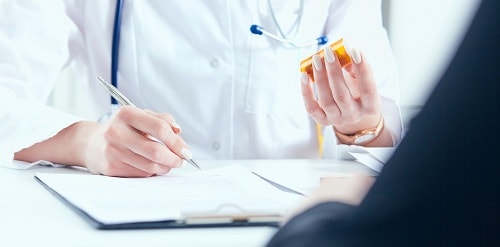 It seems every industry is jumping on the social media bandwagon. But how can social media prove beneficial to the tightly regulated world of pharmaceuticals?
The drug manufacturing industry is under increasing pressure and scrutiny. Now more than ever, there is a growing need to innovate and streamline manufacturing operations, reduce cost and time-to-market while meeting compliance and regulatory standards. Can social media help?
In 2008, Novartis stood tall as the only Top 10 pharma company using Twitter, the world's second largest social media site. Fast forward to 2011 and without fail, you'll find every one of the Top 10 using social media as a tool for opening up their online profile to the watching world.
Pfizer, for example, has taken the lead by embracing Facebook, YouTube and LinkedIn, as well as teaming up with an outside agency to create their own social networking site intended to bring together patients and clinical trial researchers studying their particular condition – in turn offering a reciprocal relationship in which tailored information is used to establish deeper bonds. Ditto Eli Lilly, whose Twitter feed covers "public policy, life at Lilly and corporate responsibility", and that has won awards for developing an internal social networking solution that allows research scientists to connect directly with subject matter experts to provide feedback throughout the new drug development process.
Nonetheless, a number of challenges remain for pharma firms looking to tap into the potential of social media. While businesses in other sectors are continually finding innovative ways of using social media to engage with customers in order to drive sales, maintain relationships and resolve potential issues, an intense regulatory environment and sensitivity around intellectual property issues have proven a minefield for pharma companies keen to dip their toes into the social media pool.
One of the key stumbling blocks is the strict regulatory environment, particularly when it comes to Adverse Event (AE) reactions to clinical trials. Currently, every time a patient tweets/blogs/comments about an AE, the FDA become involved. In this context, pharma's obligation to its regulatory bodies has, without doubt, stifled its progression into the social media universe. The requirement for promotional labelling and advertising to be submitted to regulatory bodies also severely restricts companies' ability to do any real-time social blogging relating to any of their products.
"While the industry is still fearful of AE reporting, which should be a simple automated process, they'll find it very tough to deal with the much bigger issues: the breakdown of organizational silos to enable sales and marketing to be something the whole company can do; the decisions around intellectual property and what is more valuable inside the company versus outside; and how to deal with the privacy and protection of their employees in the new era," suggested social business consultant Daniel Siddle in a recent blog post. "These are all logarithmically more difficult to solve than AE reporting."
Siddle highlights the need to look beyond social media as merely a tool to boost product sales. "Instead, use it as forum to interact, for the first time, with patients and end-users. Use it as a free marketing tool. Employ it to do the groundwork in finding out how products are really being received. Whether it's brand sponsored or not, build a patient community. Build a healthcare community. Go viral and intrigue a new generation of consumers. The possibilities outside the realms of regulatory burden are practically endless. Whatever the end goal, one thing is certain: a one-size-fits-all approach is not the answer the industry is looking for".
How to successfully utilize social media is an issue that will no doubt be up for discussion at the Next Generation Pharmaceutical Manufacturing Summit 2011, which takes place in California from 4-6 October 2011. Sponsored by GDS International, this closed-door summit features more than 50 of America's leading pharma executives, including John Dingerdissen, VP and Global Head of Drug Product Development & Manufacturing Sciences at Johnson & Johnson; Nitya Ray, Senior Vice President of Manufacturing at Progenics; and Simon Orchard, VP of Biotech and CEO for Healthcare at Pfizer.
Along with how to harness social media, other topics for discussion include lean manufacturing, MES, bioprocessing, supply chain optimization, outsourcing and implementing successful technology transfers.
Next Generation Pharmaceutical Manufacturing Summit 2011 is an exclusive C-level event reserved for 100 participants that includes expert workshops, facilitated roundtables, peer-to-peer networks and co-ordinated meetings.
For more information, visit www.ngpharmasummit.com
GDS International is a leading business-to-business events company. We offer financial, healthcare, IT service management, telecoms and oil and gas summits for senior executives throughout the Asia Pacific, Africa, China, Europe, North America and Russia markets. Our value proposition is simple: we deliver real results. And we're very good at it. www.gdsinternational.com