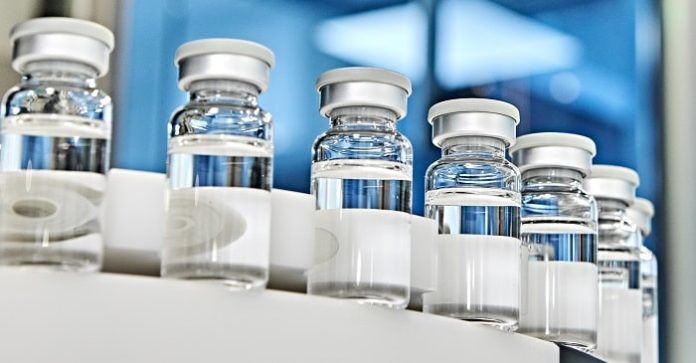 For companies developing new injectable medications, manufacturing issues have become one of the greatest and most consistent early stumbling blocks. In fact, the FDA has issued more than 600 manufacturing citations in just the last five years.
In the earliest days of a drug substance, the focus is naturally on safety and stability above all. But when biopharmaceutical companies decide to turn a drug substance into a clinical drug product, quality becomes just as important. To avoid unexpected setbacks in your clinical program, you need to take the time to establish filling processes that comply with current good manufacturing practices (cGMPs).
cGMP guidelines support the quality and safety standards a drug product must meet to be approved for use in human subjects. As the word "current" indicates, these best practices are always evolving in step with scientific and technological advances. Staying up-to-date on these guidelines is critical, and it takes time and dedicated resources – one reason why a CDMO partner like Vetter can be a valuable resource at this phase of your product's development.
"If I can give you one piece of advice – don't rush good manufacturing practices. Take the time to get this part right. It will save you a lot of time and a lot of money."
– Dr. Gerhard Reuter, Qualified Person, Vetter
For clinical batches, a cGMP-compliant quality system has 3 key components
The lots you produce for your clinical trials are far more than one-off batches for your IND or CTA. They lay the groundwork for processes that you – or your future partners – will ultimately scale up to commercial volume. These early batches should be produced with the same level of quality rigor, including a cGMP-compliant system for embedding quality standards in every filling run.
Such a system has three essential components:
Qualification: Utilizing the right equipment for the molecule, overseen by experienced, qualified manufacturing professionals trained on your product.
Validation: Developing, testing, and verifying the right filling process for your molecule (including steps like filter validation, media runs, and testing multiple points in the process).
Documentation: Recording all steps, decisions, and changes to an extent that you meet the regulatory standards for submission to the FDA, EMA, or other similar authorities.
Often, companies launching a clinical fill and finish project are focused on getting their product into the clinic as quickly as possible. But it's just as important to start your trial with clinical drug product that's manufactured to the highest possible quality standards – which a cGMP-compliant quality system enables you to do. Partnering with an expert CDMO like Vetter is often the most efficient and effective way to achieve this critical result.
Get access to these insights and more
To support companies through the clinical manufacturing process, Vetter recently released a new series of in-depth videos on how to approach and navigate early-phase fill finish. Now available on the Vetter Video Hub, this series covers a range of valuable topics.
I had the pleasure of contributing to one of these videos. In it, I outline how to plan a cGMP-compliant clinical batch. If you enjoyed the insights in this article, sign up for the Vetter Video Hub to watch my full video – and to also get access to many more in-depth clinical manufacturing insights.