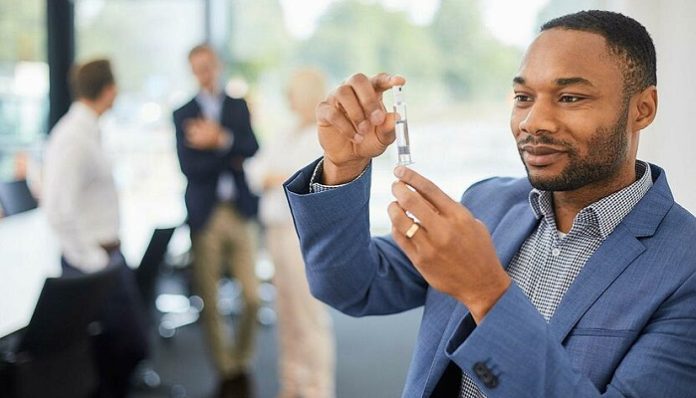 Just 10 months ago, pharma and biotech companies rode a wave of pandemic-driven innovation and historic funding levels into what many hoped would be another banner year. Now, after several quarters of shifting expectations, we can take stock: what trends and forces have become the defining dynamics in this year's market?
2022 took an unexpectedly difficult shape in many sectors of the industry. But despite many challenges we still see great promise ahead. From a service provider's perspective, here's why.
"Despite the tumultuous market of the last few months and still up to date, we see great promise ahead anyway – alongside continuing major shifts that will need to be expertly managed to sustain the industry's success."
Carsten Press, SVP Key Account Management, Supply Chain Management, Marketing at Vetter Pharma International GmbH 
Cautious optimism despite market headwinds
In 2021, COVID-driven innovation powered a groundswell of industry innovation, a surge in venture funding, and heightened expectations for this year's industry performance. Investors set their sights on further groundbreaking returns from early-stage drug development.
Instead, due to numerous factors, investors have become more cautious, and the industry is feeling the effects.1
Nonetheless, we still see great potential in the global pipeline and the companies that continue to fill it. Complex oncology products remain a major driver of novel product innovation, while sales of rare disease treatments are on track to double by 2026 – to up to $268 billion USD.2 These complex new products have also fueled a parallel surge in demand for technically sophisticated manufacturing support. CDMOs specializing in aseptic fill and finish continue to deliver standout value to the parenteral drug market, which is expected to grow to $1 trillion USD by 2026.2
That growth also has an important regional trend: China has become an increasingly significant driver of both demand and innovation for new drug products. While North American markets remain the most important revenue source for most commercial brands, the fast-growing Chinese biopharma sector represents an increasingly attractive volume opportunity.
To sustain and accelerate this growth, Asian markets continue to rapidly pivot away from me-too products and toward innovation3 – a transition that's driving a surge in demand for manufacturing partners with the expertise and networks Chinese companies need to scale and expand internationally. This trend has already made China a tremendously important focus of CDMOs' long-term growth strategies.
Rise of "third wave biotech"
Throughout 2022, multiple cell-, gene-, and other DNA-based therapies made the leap from scientific innovation to groundbreaking medications. They've become the vanguard of a new generation of biologic innovation: therapies that repair or replace defective DNA, spark natural healing processes, and sometimes offer curative potential for genetic conditions.
These "third-wave biologics" present drug developers and their partners with a unique challenge. Typically based on highly sensitive biologic molecules, cell and gene therapies often require highly specialized development expertise and technically demanding manufacturing methods to achieve commercial viability. It will be exciting to experience to what extend these complex products will commence to fill the future global pipeline.
Sustainable biopharma
Over the last three quarters, our industry has continued to tighten its focus on an uncomfortable fact: we have a massive carbon footprint, one that has grown even bigger than the automotive industry.4
This year has given us many reasons to be proud of the response to this challenge. More and more pharma and biotech organizations are focused on maximizing their sustainability – both by actively adopting a culture of environmental consciousness and by seeking new ways to balance economic performance, social responsibility, and ecological impact.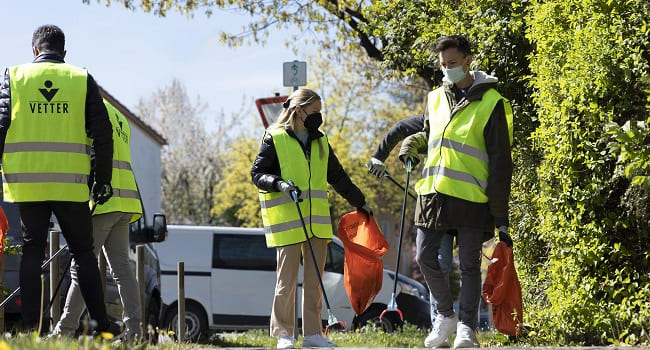 As expected, supply chain partners are seeing this trend reflected in their RFPs. Biopharmaceutical companies are increasingly seeking partnerships that advance both their business and sustainability goals – whether that be through eco-conscious packaging design, carbon-neutral manufacturing facilities, or less resource-intensive operations.
CDMOs have found themselves at the forefront of this trend. Manufacturers who have moved swiftly to "green" their operations and mindset are setting themselves apart by demonstrating their commitment to shared societal wellbeing and environmental health.
Digital transformation
Pandemic-driven technology adoption has sustained its momentum throughout the year. Even as pandemic fears abate, many organizations continue to explore new solutions for their hybrid workforces, virtualized operations, and increasingly cloud-based workflows.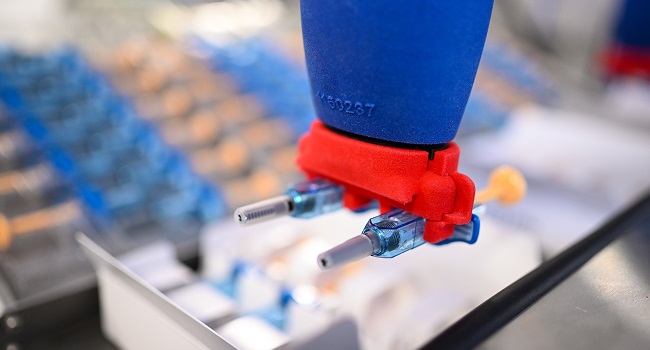 Service providers are no exception. AI- and ML-powered manufacturing innovations have gained further ground, with automation and robotics driving significant advances in supply chain productivity. But as expected, the success of these new technologies has often depended on human readiness. Many companies are still working to lay the cultural groundwork for new digital innovations before implementing them throughout their business.
More strategic collaborations
With drug development costs showing no signs of abating, biopharma companies are doubling down on their efforts to streamline their products' path to market. Scrutinizing the value of outsourced partnerships has become a common step.
Savvy service providers are now well aware that biopharma companies are looking for third-party experts who do more than fill an internal skill gap. These customers are increasingly looking for providers who add strategic value beyond their core competencies, whether through market foresight, resource networks, depth of experience, or other differentiating assets.
In response, CDMOs continue to actively pursue new partnerships of their own, especially between manufacturers with complementary specialties or additive skill sets. Several high-profile CDMO alliances have continued to develop throughout the year, most with the goal of syncing expertise in ways that shorten time-to-market, accelerate technological advances, and deliver significant long-term value for customers.
Looking ahead: Will these trends continue into 2023?
Despite many recent challenges, a bright future is still well within reach for our industry. Reaching it will take keen foresight, smart strategy, and expert support – as well as dedicated partners who can deliver and amplify those crucial resources.
As the future will in fact approach from tomorrow on, look for biopharma companies to continue discovering those partners across the entire value chain. We see service providers playing an increasingly vital role in not only helping their customers pursue the path to success, but in finding and shaping that path as well.
Together, they may help recapture some of the optimism that carried us into this year – and perhaps help sustain it for another year to come!
References:
What's the New Normal for Biotech Funding? – https://news.crunchbase.com/health-wellness-biotech/biotech-funding-falls-post-covid/
Evaluate Pharma World Preview 2021 Outlook to 2026. – https://info.evaluate.com/rs/607-YGS-364/images/WorldPreviewReport_Final_2021.pdf
IQVIA Report Global Use of Medicine 2020 and Outlook 2025. – https://www.iqvia.com/insights/the-iqvia-institute/reports/global-medicine-spending-and-usage-trends-outlook-to-2025
Belkhir L, Elmeligi A, "Carbon footprint of the global pharmaceutical industry and relative impact of its major players". Journal of Cleaner Production, 2019, Vol 214, pp 185–194