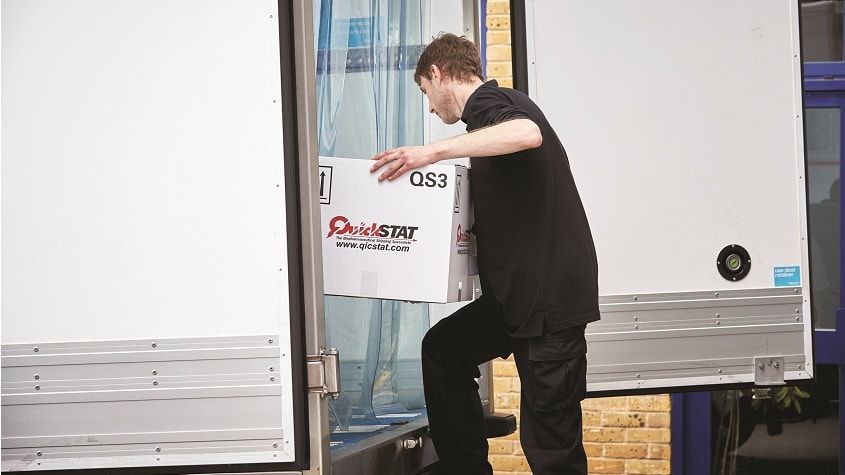 The average cost of bringing a new drug to market is $2.6 billion, according to a 2014 report published by Tufts Center for the Study of Drug Development. This is a rise of 145%, adjusted for inflation, compared to just a decade earlier and is driven in part by the increasing complexity of clinical trials.
Added to this, it is estimated that the average cost of each patient in a Phase III trial is over $35,000 . That means each patient who drops out of a trial can have a significant impact not only on development costs, by lengthening the time frame of a study, but also on the potential revenue generation a new therapy can deliver. As a result, the biopharmaceutical industry continues to explore new and better clinical trial processes to encourage patient recruitment and retention – such as the Direct-to-Patient (DTP) distribution model.
The "What" and "Why" of Direct-to-Patient Logistics Model 
With a DTP clinical trial, patients can reduce the number of site visits needed to participate by completing many of the required trial activities from the comfort of their own homes. Investigational drugs are delivered from central or local pharmacies, central depots or clinical sites with pharmacy licenses directly to the patient.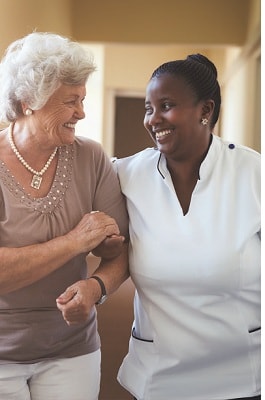 Drugs are administered and patient samples are collected at home by the patient or with the help of a home health care nurse, and sent back to a central lab for testing.This approach is ideal for pediatric and geriatric cohorts, as well as patients who are unwilling or are unable to travel to clinics – whether that means they live in remote areas or have debilitating diseases, such as Multiple Sclerosis, that make mobility or travel difficult. Limiting the number of site visits is also easier for families and caretakers because they don't have to travel as frequently to clinics or wait long hours for procedures to be completed at the site.
By leveraging a DTP supply chain model, sponsors have been able to realize faster recruitment and greater patient retention, which can speed trial completion and lower overall costs. Also, since the drug is delivered directly to the patient's home under temperature controlled conditions and in some cases administered with the help of home health care nurse, the integrity of the therapy is more likely to be maintained, when compared to traditional trials where a patient might be sent home with a drug and not stored properly or taken as directed. This improves compliance with clinical trial directives, giving pharmaceutical companies access to better statistical data to support drug development.
"Cost to Develop New Pharmaceutical Drug Now Exceeds $2.5B, " Scientific American, Rick Mullin, November 24, 2014.
"Biopharmaceutical Industry-Sponsored Clinical Trials: Impact on State Economies," Research report prepared by Battelle for PhRMA, March 2015.
"Is the direct-to-patient model the future of clinical trials?, " MedCity News, Zikria Syed, December 23, 2016.
How the DTP Logistics Model Works 
The DTP logistics model requires its own unique supply chain planning and execution. As with any clinical trial, strict cold chain and chain of custody protocols must be followed for both investigational product and biological specimens being delivered and collected from a patient's home. Delivery and pick up needs to also be coordinated with the CRA, home healthcare nurse, clinical trial manager, and/or patient to ensure proper timing of drug dosing and collection of samples.
Keeping drugs within temperature specifications is essential for product integrity and patient safety, and requires an end-to-end logistics plan for each trial that includes project and depot management. Customized temperature monitoring protocols must also be developed and implemented to ensure the required temperature is maintained at all times throughout the entire shipping process. This includes using effective temperature controlled packaging solutions, state-of-the-art temperature monitors, including real-time GPS/monitoring equipment. In addition, to ensure compliance with HIPPA laws and protection of patient privacy, all patient data needs to be segregated, blinded and redacted at every access point.
All this requires the help of a logistics provider specializing in life sciences and DTP, one that also has the technical capabilities to meet HIPPA requirements. It is essential that whichever logistics provider is utilized, that their IT system is able to segregate a patient's confidential information and that security is in place to protect this critical data.
While logistics costs may go up, it is important to note that the overall opportunity cost and direct costs of a trial can often be reduced. That's because the costs of covering patient travel and reduced trial times, combined with the ability to get to market quicker, all have a positive effect on both a sponsor's top and bottom line.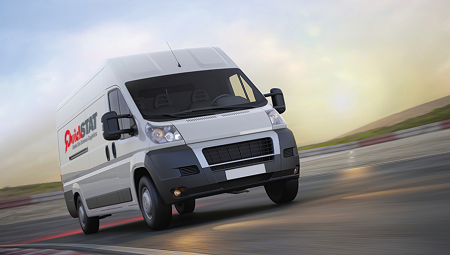 A Case in Point
The Challenge
A biotech company conducting a global Phase III study for a rare disease was facing enrollment difficulties and was looking for solutions to minimize dropout rates especially among those who were either too sick or physically unable to go to a doctor's office or lab. To increase enrollment and retention, they turned to QuickSTAT, their longtime logistics partner to provide DTP clinical trial services. This included sending the drug directly to the patient's home at 2-8°C to maintain the integrity of the product, and then picking patient samples up for delivery to the central lab for testing. In addition, the biotech company had to make sure that the process complied with the HIPAA laws protecting the patient's information.
The Solution 
Temperature-controlled DTP services supported by technology solutions that ensured patient privacy were recommended, which involved:
Reviewing the protocol of the study and designing a customized supply chain plan
Creating a logistics solution for all countries participating in the trial where DTP home delivery services are allowed
Delivering the drug at 2- 8°C and at the exact time of the home health care nurse's visit for proper dosing and supporting the return of empty drug vials to the pharmacy
Arranging to collect patient samples from the home health care nurse at the end of the visit, providing the dry ice and UN3373 packaging for transporting specimens to a central lab for testing
Complying with HIPPA laws and maintaining the privacy of each patient's information using proprietary IT systems
The Rise of the Direct-to- Patient Distribution Model 
At QuickSTAT, we've seen many of our clients transition programs to offer DTP as a means for increasing patient retention and reducing enrollment times. In fact, our volumes in DTP logistics has doubled year-over-year during the last four years. This experience is supported by a recent Client Trial Supply study conducted by Sonoco ThermoSafe, Berlinger & Co. AG and Arena International Events Group, which found that nearly a quarter of respondents currently use DTP and another 33% are likely to use it in the future for their clinical trials.
That means as many as 50% of clinical trials could be using DTP logistics in the future. The primary reason respondents cited for conducting DTP trials is greater retention due to the ease and convenience for patients (38%) In addition:
19% said DTP is helpful when the patient population for a clinical trial covers a wide geographic area
17% felt DTP improved their ability to communicate directly with patients
14% said DTP would help reduce overall clinical supply costs
Benefits At-a-Glance
More convenient for patients
Improved communication with patients
Easier recruitment and higher retention
Faster trial completion
Better data and improved compliance
Reduced clinical supply costs
Enhanced revenue potential
Orphan, Rare Disease and Blockbuster Drug Trials 
Faster patient recruitment and higher retention rates mean a DTP clinical trial is perfect for orphan and rare disease drug development, where enrolling and retaining participants has been historically difficult. Additionally, blockbuster drug trials can benefit from DTP supply chain models, as their implementation has been known to shorten trial times. There are huge incentives for completing a blockbuster trial early. For one thing, patients get access to a much needed therapy sooner. At the same time, a biopharmaceutical company can take advantage of the estimated $3M/day in revenue that a blockbuster drug is able to generate when under exclusive patent.
With tangible benefits for both patients and the life sciences industry, it is not a matter of "if," but rather when pharmaceutical and biotech companies will begin implementing their own DTP trials. As the regulatory and operational environment for DTP trials matures, the use of these supply chain models will become easier and more common place, and patient centric logistics will become the standard rather than the exception for many rare disease, orphan drug and blockbuster trials. It is imperative that the clinical supplies and operations teams at sponsors, their CROs and other vendors stay informed on DTP best practices. This includes proactively engaging experienced clinical logistics organizations to support their development of a robust DTP supply chain model.