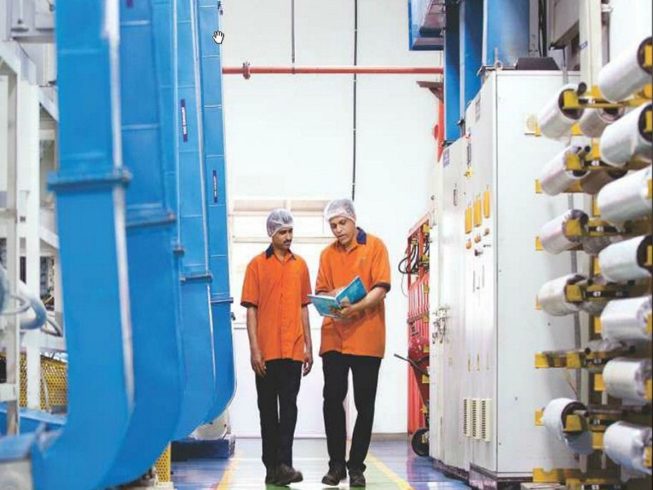 How the once-conservative pharmaceutical companies are learning from the FMCG industry
The days of the patent-protected blockbusters among the pharma giants are behind us, and the realities of demographic shifts, spiraling healthcare costs, global economic crises and generics growth are causing the whole industry to re-think the traditional business models.
This article reviews the actions being taken by Pharma companies, and the impact on one of the key components in drug supply – the primary packaging.
The Rise of the Generics
After the near-perfect storm of global austerity, aging populations, patent cliffs, USFood and Drug Administration (USFDA) restrictions and the subsequent rise in generic drug companies, the research-led Pharma companies ("brandowners") have had to develop a much more focused approach to global competition in order to protect and recover their squeezed profits.
As a consequence, brandowners have been devising their own generics strategies, using a number of different approaches. For example, Novartis has a long-established generics arm in Sandoz, andPfizer licenses the manufacture of its off-patent brands to generic companies.The need to compete commercially with generic companies, which have a massive advantage in their overall cost structure, has been evident in the response of the packaging and supply chain teams. Three key themes have emerged that are driving innovation in primary packaging.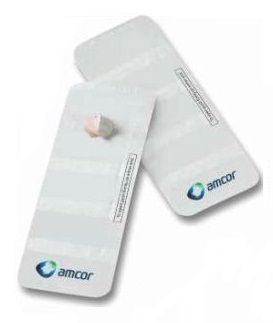 Patient Safety
As the sales of drugs in emerging regions increase, so does the risk of counterfeit, illegal re-imports, and sub-standard manufacture of both drug and pack. The creativity and entrepreneurship that has allowed India to become the fastest growing generic drug supplier has also led to it being the main source of counterfeit medication. Traditional solutions have been either expensive, or easy to copy, and therefore ineffective. By utilizing emerging printing and serialization techniques, and the burgeoning ownership of mobile technology, anti-counterfeit solutions are now available. These measurescan be applied at a very low unit cost, and continue to evolve ahead of the would-be counterfeiters.
Additionally, the increasing number of aging patients, along with the increased access to drugs in emerging economies, has required a greater attention to Child-Resistant and Senior-Friendly (CR/SF) packaging. A global Pharma company cannot afford to treat the life of a child in Asia or Africa with any less care or value than in North America or Europe, and affordable CR/SF solutions will have to be made available worldwide.
The final component within patient safety is the increasing need to improve the patients' adherence to the correct drug regimen. In the U.S. alone, non-adherence to prescription drugs costsup to $300 billion annually (source: US National Center for Biotechnology Information). The increasing costof drug regimens for older patients and complex diseases have led to demandsto ensure a higher adherence rate.The same technologies that enable anti-counterfeit measures are also supporting the ability to connect patients to healthcare professionals, creating a remote patient support infrastructure. The emergence of telemedicine is critical also to managing the cost of these improvements in patient care.
Differentiation
The reality for a brand owner is that the installed manufacturing complexity may make it near-impossible to compete at the same cost level as a generic in every case. In these situations, another option is to differentiate the brand from the competition, and the packaging can be a significant enabler for this. Easy-open packaging systems, and single-serve systems such as stick packs, make the packs more convenient to use, especially for increasingly-mobile patients.  Brand owners are using new and creative pack formats such as blister packs with integrated desiccant rather than bottles to make their brand stand out.
Generics are also identifying ways to differentiate their packaging from competitors'. Traditionally, a generic version of a branded drug will be launched in an identical pack to the brand. As a way of reducing the speed to launch, generics companies are using less-stable formulations, and higher-barrier packs, such as the previously-mentioned integrated desiccant blister, to be first to market.
Alternatives to oral solid dose are a major growth driver, especially inhalable powders and transdermal patches. These two forms make the taking of medication much more convenient for patients; however also make very high demands on the primary packaging, as the drug is bypassing the body's natural defense systems. Barrier, product interaction, ease of opening, as well as the highest cleanliness in the manufacturing processes are all critical considerations for packaging.
Total Cost of Ownership
This is not a new term in the world of Fast Moving Consumer Goods (FMCG), but only recently are Pharma companies catching on to the need for an integrated view on how packaging affects the final unit cost of the drug. Instead of just negotiating on the unit price of the packaging, smart procurement managers are now working closely with their operations, supply chain and marketing colleagues to understand how to maximize the sales opportunity and minimize the drug unit cost through the whole value chain.
Fact-based studies have shown that a higher-performing packaging, whichallows the creation of smaller packs, can bring 4-5 times the overall cost savings of a "cheap" pack. A smaller pack means buying less primary and secondary packaging material. The packing lines can pack more tablets per hour, the packs require fewer pallets and trucks to distribute the final product. What's more, the capacity created can be used to produce and sell more drugs. In reality, the unit price of a primary pack is a small component in the overall cost of a drug, but can make a big impact.
Most blister and sachet packaging is similar to when it was first developed, over 40 years ago. The risk-aversion of the industry, along with the cost of change, has meant that only recently are steps being made to capture the benefit of modern materials. For example, down gauging to a thinner foil has been possiblefor many years, and recent developments have seen a growing interest in aluminum-free options such as paper or plastic lidding, ideal for low- to medium-barrier blisters. Aluminum-free laminates for sachets can now provide a barrier to moisture and oxygen that comes closer to traditional aluminum-based laminates, and with the benefits of being lighter and providing a more attractive finish.
Not only can these developments provide cost savings, they also support the Sustainability targets that many companies are promoting, and make the products much more appealing to the consumer. 
Safety, Value,Convenience, and the need for Education
To conclude, packaging is no longer considered as a purely functional component aimed at meeting regulatory needs. Regulatory bodies, healthcare providers, and above all, patients now have multiple choices. These choices will be driven by the need to trustthe brand they are being sold or prescribed, and to be confident that they are getting good value for money. 
Critical to this is education and communication, and the packaging is an important tool that the drug company has to relay this trust and value.
In the FMCG world there is already a backlash against the use of inconvenient packaging – difficult to open, difficult to dispose of, too much of it, etc. The Pharma industry has an opportunity to learn from this and use advances in packaging to add value to their brand and their consumers.Companies that do not evolvewill find it increasingly difficult to compete.
The speed of product development and innovationwill continue to increase, and those thatembrace these changes will lead the new Fast Moving Consumer Health industry.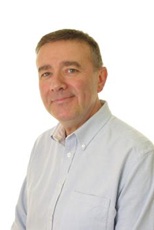 Colin Reed's biography
Colin Reed is Marketing and Strategy Director for Amcor Flexibles Global Pharma business. He has 18 years of experience in Pharmaceutical Packaging and has held previous leadership positions in Operations and Marketing, including managing businesses in Asia-Pacific. Colin is a UK national and holds a Bachelor of Engineering degree and an MBA. 
Amcor Global Pharma
Amcor Global Pharma, a division of Amcor Ltd, operates 26 plants across 16 countries in Europe, the Americas, Africa and Asia.The company is the market leaderfor flexible packaging solutions to the pharmaceutical, biotech and animal health industries. Amcor Global Pharma provides the greatest selection of packaging options across multiple formats, dosage forms and user requirements. We have proven expertise in areas such as unit dose, child-resistant, patient compliance, anti-counterfeiting and sustainable solutions. With global product development, sales and marketing coupled with local support, we are ideally positioned to serve our customers.