Colin Reed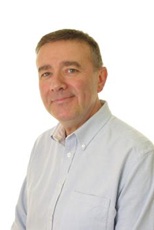 Colin Reed is Marketing and Strategy Director for Amcor Flexibles Global Pharma business. He has 18 years of experience in Pharmaceutical Packaging and has held previous leadership positions in Operations and Marketing, including managing businesses in Asia-Pacific. Colin is a UK national and holds a Bachelor of Engineering degree and an MBA.
Company:Amcor Limited
Amcor Limited is a global leader in responsible packaging solutions, focusing on a broad range of flexible and rigid plastic packaging that enhances the products consumers use in everyday life, with 95 percent of its sales into the food, beverage, healthcare and tobacco industries. The company employs more than 31,000 people worldwide, operating in 40-plus countries and across more than 190 sites.