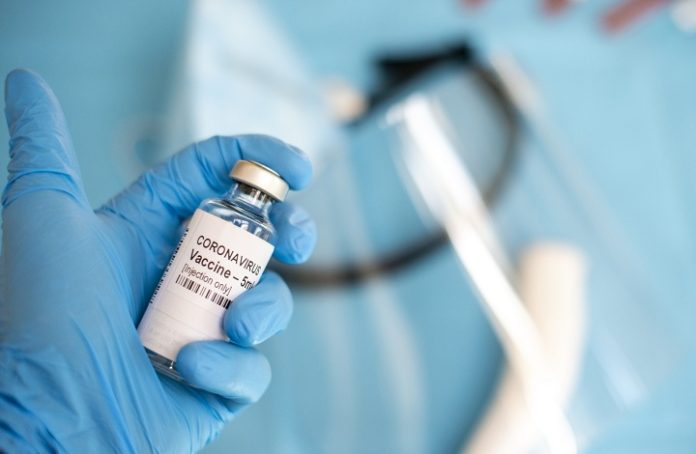 Until the vaccine against Covid-19 becomes available, hygiene rules and concepts should help to ensure that as few people as possible become infected. In addition, it is important that the body's immune system is also protected by vaccinations, such as those currently available against influenza, during the cold season. The influenza vaccine, as well as the vaccines currently under development to protect against Covid-19, are often filled in so-called injection vials made of type 1 borosilicate glass.
In autumn and winter the flu season is at its peak. And every year the question arises  whether the flu wave will strike again. Perhaps the flu vaccination has never been as important and useful as it is this year. Vaccines and medications must be filled and packaged so that they can be administered safely and sterile. This is mainly done in vials and syringes made of glass, because glass is particularly low-reaction and impermeable. It is therefore very suitable for storage, which is an important aspect for vaccines. Gerresheimer specializes in the development and production of vials, syringes, many other primary packaging materials and also delivery systems and is well positioned worldwide.
Ready for corona vaccination
Gerresheimer prepares for the market launch of corona vaccines. The first deliveries of injection vials to pharmaceutical manufacturers, who in future will fill their active substances in them, will start this quarter. Deliveries will pick up speed in 2021. Gerresheimer intends to supply more than a third of the expected total requirement of 2 -3 billion vials. Gerresheimer also produces syringes and drug delivery devices with which vaccinations and other drugs can be administered.
Gerresheimer injection vials are the international standard for primary packaging for parenteral drugs which also include vaccines. The large worldwide demand for vials is met by the Gerresheimer Group's plants in Europe, America and Asia, where they are manufactured to high quality standards for customers in the pharmaceutical industry. Gerresheimer has already received many orders for vials for drugs and vaccines against Covid-19.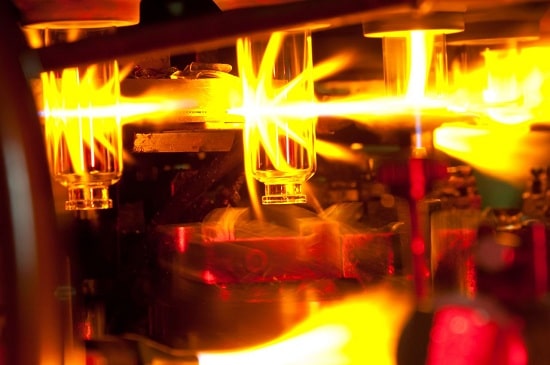 Pharma Plus Vials – exceeding the standard
Pharma Plus injection vials are designed to exceed the pharmaceutical industry's requirements for critical dimensions and cosmetic quality. The vials are manufactured using state-of-the-art technology and are inspected during production using image processing technology.
Gx® Elite Vials – Extremely stable and free from cosmetic defects
A Gx® Elite Vial is a flawless container (cosmetic defects less than 100 microns) with two to three times the strength, a high process capability (Cpk) for critical features and improved delamination resistance. Gx® Elite is a product development that exceeds all known market requirements for a Type I borosilicate injection vial.
Gx® RTF Vials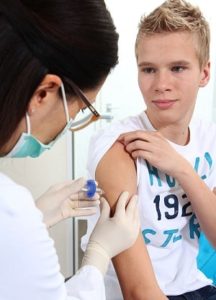 Sterilized and ready for filling The Gx® RTF injection vials are made of borosilicate glass type I and are formed according to cGMP, washed in a clean room, packed in trays or nest and tub and sterilized. Gerresheimer offers its own packaging configurations, but also the well-known Ompi EZ-fill® packaging format. This means that the vials are ready for the subsequent process steps in filling.
Gerresheimer produces the vials in all sizes in accordance with international standards and pharmacopoeia requirements. All Gx® Vials (Standard, Pharma-Plus, Elite and RTF) are manufactured and inspected using the latest technology and image processing techniques. The quality level of the agreed specification is decisive. Gerresheimer can use its camera systems for a wide range of parameters with or without restricted tolerances and for differently agreed quality levels, also known as AQLs (Acceptable Quality Levels).
Gerresheimer experts talk about their primary packaging containers for vaccinations and medicines:
Bernd Zeiss, Head of Global Technical Support, Gx Solutions & Syringe Systems
"Three worldwide achievements have saved most lives in the post-war period: Antibiotics, non-smoking campaigns and vaccinations. Modern vaccines are safe and well tolerated. They protect the vaccinated person as well as all fellow men from many infectious diseases via the herd immunity achieved with mass vaccinations. In addition to vials, from which an active ingredient must first be drawn into a disposable polymer syringe before being injected, ready-to-use syringes have been used for many years for vaccinations. Here, doctors and nursing staff have considerably less effort to expend in preparing the injection than with vials. The dose is already prepared for injection in the syringe. For example, 1 mL glass syringes are usually used for flu vaccinations. The 1 mL standard format is a short syringe with a relatively voluminous body. For better handling, the syringes are usually equipped ex works with a clipped-on plastic enlargement of the finger rest, which also prevents the plunger rod from being accidentally pulled out ("backstop"). Vaccines are usually injected intramuscularly; a corresponding needle ( 25G, 5/8 inch) is often already integrated, so that a further step in preparation for the injection is not necessary. If the needle is to be chosen freely, Luerlock syringes are available where, depending on the patient and body region, suitable disposable cannulas can be attached for the injection.
Lothar Haaf, Director Product Management, Vials & Ampoules Europe
"For basic immunization of children, vaccines are used to protect against diphtheria, tetanus, pertussis, poliomyelitis, Haemophilus influenzae b (Hib) and hepatitis B. These vaccines are often filled in ready-to-use syringes. Pneumovax 23 is a pneumococcal vaccine. Single doses are also filled in vials here, for example. As a rule, standard vials or Pharma-Plus vials are used when vials are used. Depending on the quality requirements and filling facilities of the customer, Gerresheimer can also offer Gx® Elite glass vials or Gx® RTF vials".