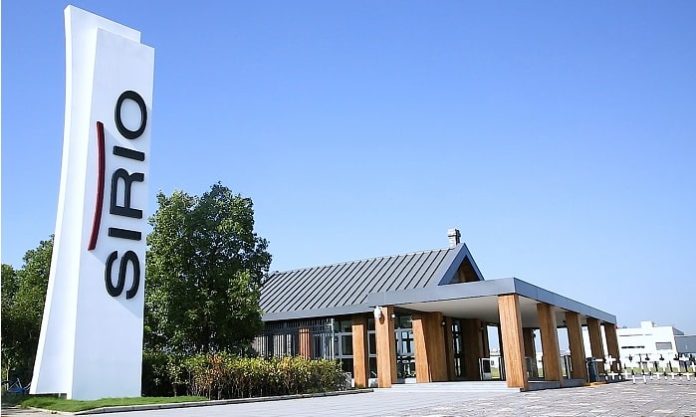 The nutraceutical contract development, innovation and manufacturing organization (CDIMO) – unveils full spectrum of one-stop-services for all plant-based products and announces plans for 2020.
The company is using the event to actively promote its integrated solutions in plant-based nutraceuticals. Sirio offers plant-based solutions across all dosage form platforms. The Sirio Group is able to rapidly develop customer products across the entire spectrum of delivery formats – including gummies, softgels, and tablets. The company also offers organic softgels at Ayanda's European site – a Sirio Group company – with plans underway to get organic certification across all sites.
"What you see in the wider market are some contract providers across formats such as tablets and softgels working on plant-based solutions here and there. Sirio is leading the market delivering plant-based solutions across all delivery formats – gummies, softgels, tablets, powders and liquids. Sirio has a wide range of capabilities and, just as crucially, experience formulating these compounds for customers globally." Doug Brown, Director Americas at Sirio Pharma said.
The company anticipates that many customers, particularly those in North America and Europe, are now looking at ways to move their entire product portfolios across to plant-based solutions and using one contract provider presents a good number of advantages.
Brown added: "Sirio presents a one-stop-shop for plant-based product solutions. It is strategically important that customers transitioning entire lines to plant-based formats know that there is a trusted, experienced partner in Sirio that can deliver end-to-end development, formulation and manufacturing services for them delivered anywhere in the world on time and in full."
The company's plant-based one-stop-services focus at SupplySide West mark the start of an extended push to global customers, with Sirio also introducing the platform to European customers at CPhI Worldwide in November.
Sirio anticipates that while the plant-based movement has been building for a number of years, 2020 will be the year that companies look to ensure they have plant-based options across all product classes.
Significantly, this will have implications for the capabilities needed from CDMO partners. Sirio entered this market early on with its patented technologies for softgels and pectin-based gummies. With many new customized products potentially needed, the company predicts an extremely large demand for full-service plant-based capabilities.
Uniquely, the company has over 100 scientists based in Asia, Europe and the United States that work on developing custom plant-based formulations, as well as hundreds of standard formulations."
About SIRIO
Founded in 1993, Sirio Pharma Co., Ltd (SIRIO) is a leading global nutraceutical CDMO specialized in developing and manufacturing quality products including softgels, capsules, tablets, powders, gummies, liquids, probiotics and other dosage forms. The company has extensive capabilities with multiple manufacturing sites in China, as well as manufacturing facilities in Europe and marketing teams in the USA. SIRIO is devoted to offering one-stop solutions including product developing, manufacturing, packaging and logistics to its customers.
SIRIO is approved by TGA-GMP, NPA/UL GMP, BRC, UL's Management System 21 CFR Part 111, ISO 9001:2015 certification, and etc. Cooperating with many well-known nutraceutical companies, SIRIO is committed to providing products and service to customers all around the world.