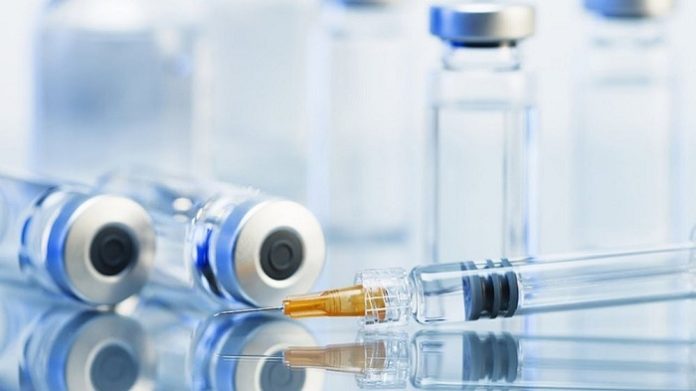 Valneva SE, a specialty vaccine company, announced positive homologous booster data from the Phase 1/2 study, of its inactivated, adjuvanted COVID-19 vaccine candidate, VLA2001. Initial results confirm that VLA2001 significantly boosted immunity in participants who received VLA2001 as a primary vaccination.
77 of the 153 original Phase 1/2 study participants, aged 18-55 years, received a booster dose seven to eight months after completion of their primary immunization with either a low, medium or high dose of VLA2001. All participants received a single booster vaccination with VLA2001 at the same (high) dose level used in the pivotal Phase 3 "Cov-Compare" trial.[1] IgG antibody titers (spike protein-based) were measured at the time of the booster as well as two weeks after the booster dose. 45 of the 77 boosted participants were included in the final analysis.
A third dose of VLA2001 elicited an excellent anamnestic response, with similar antibody levels observed whether participants were initially vaccinated with a low, medium or high dose (GMT 9699.3 (95%CI: 8497.76, 11070.71)). This represents a strong boosting effect, increasing levels of antibodies against the Wuhan virus 42- to 106-fold, depending on the pre-boosting levels of antibodies.
Antibody levels measured two weeks after the booster dose were approximately four-fold higher compared to those observed two weeks after primary immunization.
Juan Carlos Jaramillo, M.D., Chief Medical Officer of Valneva, commented: "We are extremely pleased to report our first booster data, confirming that VLA2001 significantly boosted immunity in participants who received VLA2001 as a primary vaccination and regardless of the initial neutralizing antibody level at the time of boosting. Boostering several months, typically six months or more, after primary immunisation is generally effective for inactivated, adjuvanted vaccines. Our teams are working diligently on our rolling review regulatory submissions so that we can quickly deploy our vaccine and ensure it reaches the people who need it. I would like to thank again the trial investigators, participants and collaborators, especially the National Institute for Health Research and the clinical teams within the NHS Research Centres."
In addition to these initial booster data, Valneva expects to report further homologous booster data from the Phase 3 Cov-Compare study. In parallel, the Company is preparing to launch a dedicated heterologous booster trial, which will evaluate a VLA2001 booster shot provided at least six months after primary vaccination with other vaccines or following natural infection. This study is expected to commence in early 2022.
About Valneva SE
Valneva is a specialty vaccine company focused on the development and commercialization of prophylactic vaccines for infectious diseases with significant unmet medical need. The Company takes a highly specialized and targeted approach to vaccine development and then applies its deep understanding of vaccine science to develop prophylactic vaccines addressing these diseases. Valneva has leveraged its expertise and capabilities both to successfully commercialize two vaccines and to rapidly advance a broad range of vaccine candidates into and through the clinic, including candidates against Lyme disease, the chikungunya virus and COVID-19.