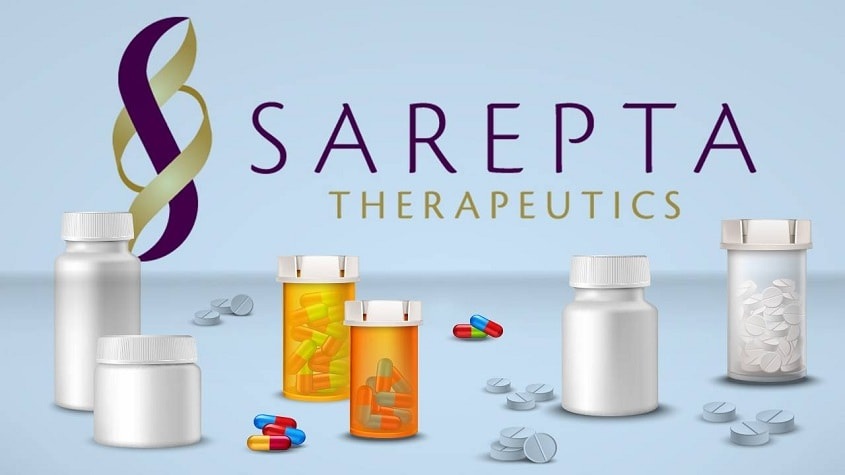 Sarepta Therapeutics, Inc , a commercial-stage biopharmaceutical company focused on the discovery and development of precision genetic medicine to treat rare neuromuscular diseases.
Announced that it recently received final minutes from a February 2018 Type C meeting held with the Division of Neurology Products, US FDA to solicit the Division's guidance on the development pathway for Sarepta's therapeutic candidate, golodirsen, a phosphordiamidate morpholino oligimer engineered to treat those patients with Duchenne muscular dystrophy (DMD) who have genetic mutations subject to skipping exon 53 of the DMD gene.
"Sarepta is thankful for the FDA Neurology Division's thoughtful and direct guidance regarding golodirsen," said Doug Ingram, Sarepta's president and chief executive officer. "Obviously, whether golodirsen will obtain accelerated approval is a review decision that will come after the submission and review of our NDA. But we greatly appreciate the willingness of the Neurology Division to engage and provide clear direction to us on the steps necessary to support an NDA submission for accelerated approval."
As previously announced in the third quarter of 2017, Sarepta's 4053-101 study – a Phase 1/2 study to assess the safety, tolerability, pharmacokinetics and efficacy of golodirsen in 25 boys with confirmed deletions of the DMD gene amenable to exon 53 skipping – demonstrated statistically significant results in favor of golodirsen on all biological endpoints, including properly exon-skipped RNA transcript using reverse transcription polymerase chain reaction, quantity of dystrophin expression using Western blot and dystrophin intensity pursuant to immunohistochemistry.
Based on the results of Study 4053-101 and informed now by FDA's feedback, Sarepta intends to complete a rolling submission of a golodirsen NDA by year-end 2018, seeking accelerated approval of golodirsen based on an increase in dystrophin protein as a surrogate endpoint.
Among other guidance:
The Division reported that in light of the precedent of eteplirsen's approval, based on an increase in dystrophin protein as a surrogate endpoint reasonably likely to predict clinical benefit, a statistically significant increase in de novo, truncated dystrophin protein in Study 4053-101, based on a scientifically sound experimental design and rigorous analytical methods, may serve as a basis for accelerated approval of golodirsen for the treatment of Duchenne muscular dystrophy, assuming that Sarepta provides substantial evidence of the effect of golodirsen on dystrophin from a single study.
Sarepta proposed that its Study 4045-301 (ESSENCE), a Phase 3 ongoing placebo-controlled clinical trial assessing the efficacy of golodirsen and casimersen, serve as the post-marketing confirmatory study. The Division confirmed that ESSENCE could possibly serve as a confirmatory study if golodirsen is granted accelerated approval, with the understanding that it is incumbent upon Sarepta to describe how it will successfully enroll and complete the ESSENCE study in light of an accelerated approval.
The Division indicated that it is willing to accept a rolling submission of the NDA. The complete submission must include long-term animal toxicology studies, which will be completed in the fourth quarter of 2018. Hence, Sarepta anticipates the NDA submission will be complete in late 2018