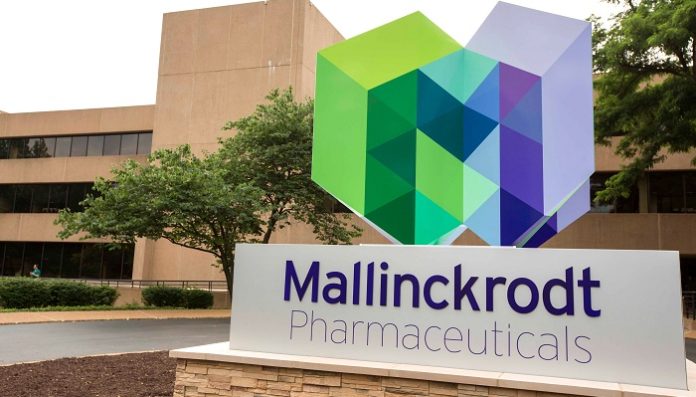 Mallinckrodt plc, a global biopharmaceutical company, announced initiation of a retrospective chart review study, titled "Nitric Oxide Treatment In COVID-19 Evaluation (NOTICE)" to collect real-world data on the use of INOmax® (nitric oxide) gas, for inhalation therapy in patients with respiratory complications associated with the novel coronavirus SARS-CoV-2 (COVID-19).
INOmax is indicated for the treatment of term and near-term neonates with hypoxic respiratory failure associated with pulmonary hypertension. The safety and efficacy of INOmax to treat lung complications associated with COVID-19 has not been evaluated or established by the U.S. Food and Drug Administration.
"We hope this retrospective chart review will help to further extend our understanding of the use of inhaled nitric oxide," said Steven Romano, M.D., Executive Vice President and Chief Scientific Officer at Mallinckrodt.
Mallinckrodt will partner with Pharmerit – an OPEN Health company – to collect data from approximately 200 hospitalized adult patients with a confirmed diagnosis of COVID-19 who were treated with INOmax for pulmonary complications associated with COVID-19 for at least 24 hours between January 1, 2020 and July 31, 2020. Patient data will be reviewed for the period from hospital admission to 30 days post-discharge.
The primary objectives of the study are as follows:
Describe the disease course in patients initiating INOmax for management of COVID-19 symptoms
Assess the clinical outcomes of patients who have received INOmax early (high P/F ratio or low OI) vs late (low P/F ratio or high OI)
Describe the demographic and clinical characteristics of patients hospitalized with COVID-19 and treated with INOmax
Describe treatments and procedures, and during the initial hospitalization, and survival at 30 days post-discharge in patients who are treated with INOmax
Assess selected complications and adverse events as documented in the medical chart of initial hospitalization
Evaluate healthcare resource use during initial hospitalization
COVID-19 is a contagious respiratory illness caused by a novel coronavirus. Patients with COVID-19 have mild to severe respiratory illness that can include symptoms such as cough, fever and shortness of breath.1 In severe cases, COVID-19 can cause acute respiratory distress syndrome (ARDS) – a disorder in which fluid leaks into the lungs, making breathing difficult or impossible – and can lead to multi-organ failure and sometimes death.1,2 To date, more than 200,000 patients in the U.S. have died from COVID-19.3
INOmax has been on the market in the U.S. since 2000 and is indicated for the treatment of term and near-term neonates with hypoxic respiratory failure associated with pulmonary hypertension. Please see Important Safety Information below. The safety and efficacy of INOmax and iNO for pulmonary complications associated with COVID-19 have not been established.
ABOUT MALLINCKRODT
Mallinckrodt is a global business consisting of multiple wholly owned subsidiaries that develop, manufacture, market and distribute specialty pharmaceutical products and therapies. The company's Specialty Brands reportable segment's areas of focus include autoimmune and rare diseases in specialty areas like neurology, rheumatology, nephrology, pulmonology and ophthalmology; immunotherapy and neonatal respiratory critical care therapies; analgesics and gastrointestinal products. Its Specialty Generics reportable segment includes specialty generic drugs and active pharmaceutical ingredients.
Mallinckrodt uses its website as a channel of distribution of important company information, such as press releases, investor presentations and other financial information. It also uses its website to expedite public access to time-critical information regarding the company in advance of or in lieu of distributing a press release or a filing with the U.S. Securities and Exchange Commission (SEC) disclosing the same information. Therefore, investors should look to the Investor Relations page of the website for important and time-critical information. Visitors to the website can also register to receive automatic e-mail and other notifications alerting them when new information is made available on the Investor Relations page of the website.