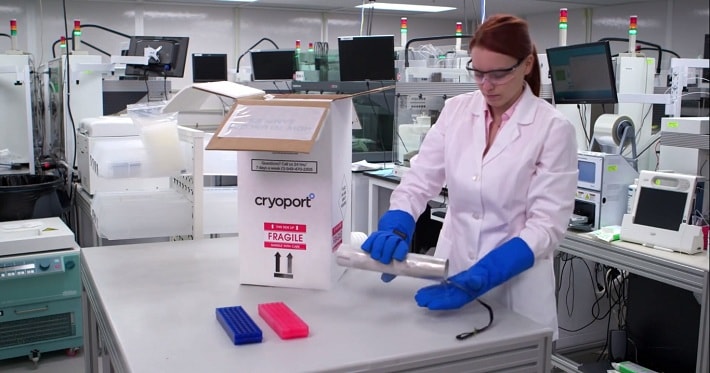 Cryoport, Inc., a global leader in life sciences supply chain solutions, and MEDIPAL HOLDINGS CORPORATION, Japan's leading pharma wholesaler and distributor announced a multi-year strategic business alliance agreement to create an integrated regenerative medicine supply chain solution in Japan.
Cryoport and MEDIPAL will partner to provide integrated, end-to-end distribution solutions for specialty cell and gene therapies that demand stringent temperature control, track and trace systems and global distribution. To meet demand from the increasing number of cell and gene therapies currently in development and expected to launch in coming years, this alliance will combine both companies' strengths to realize reliable and seamless distribution services for biopharmaceutical companies in Japan and the Asia-Pacific ("APAC") region / worldwide.
Cryoport supports over 465 clinical trials, globally, and multiple cell and gene therapies in commercial distribution. Its suite of unique temperature-controlled solutions for the life sciences industry enables users to monitor their shipments and track the conditions, location, and courier handling of their biological commodities in transit around the clock. And should a problem occur that warrants intervention, Cryoport can deploy intervention capability to mitigate the situation.
MEDIPAL provides industry-leading efficient, reliable, and timely distribution solutions for specialty products in the healthcare industry across a broad range of temperatures, from -196? to 37? (-320? to 99?), with strict temperature control and traceability. With its high-quality logistics, including the original SDDU (Specialty Drug Distribution Unit: a long-life shipping unit using liquid nitrogen in liquid phase for ultra-low temperature logistics), MEDIPAL has positioned itself as a unique leader in cell and gene therapy product logistics in Japan. The goal of the partnership is to provide fully integrated solutions that reduce risk and improve certainty for the companies' Japan and global clients and build business revenue for both MEDIPAL and Cryoport.
Shuichi Watanabe, Representative Director, President and CEO said, "This alliance with Cryoport will enable our two companies to seamlessly provide an integrated, high-quality logistics service in the Japanese market, as well as overseas, complementing each other's strengths. We also believe that this alliance will accelerate our progress to satisfy unmet medical needs, both domestically and internationally, and it will help patients awaiting new treatment options, as well as the treating physicians."
Jerrell Shelton, CEO of Cryoport, added, "Cryoport's Chain of Compliance® complete suite of technologies and informatics are trusted by biopharmaceutical companies worldwide. We use SmartPak™ Condition Monitoring System and Cryoportal™ technologies to monitor the conditions of cell and gene therapies in real-time from the time of packing through transit to unpacking thereby significantly mitigating potential risks. We look forward to this alliance with MEDIPAL and to growing together in the cell and gene therapy space in Japan and globally."
About Cryoport, Inc.
Cryoport, Inc.is redefining logistics for the life sciences industry by providing a platform of temperature-controlled solutions, serving the Biopharma, Reproductive Medicine, and Animal Health markets. Our mission is to support life and health on earth by providing reliable and comprehensive solutions for the life sciences industry through our advanced technologies, Global Supply Chain Network and dedicated scientists, technicians and supporting team of professionals. Through its purpose-built, proprietary Cryoport Express® Shippers; Cryoportal® information technology; validated Global Logistics Centers; smart and sustainable temperature-controlled logistics; and biostorage/biobanking services, Cryoport serves clients in life sciences research, clinical trials, and product commercialization. We support life-saving advanced cell and gene therapies and deliver vaccines, protein producing materials, and IVF materials in over 100 countries around the world.