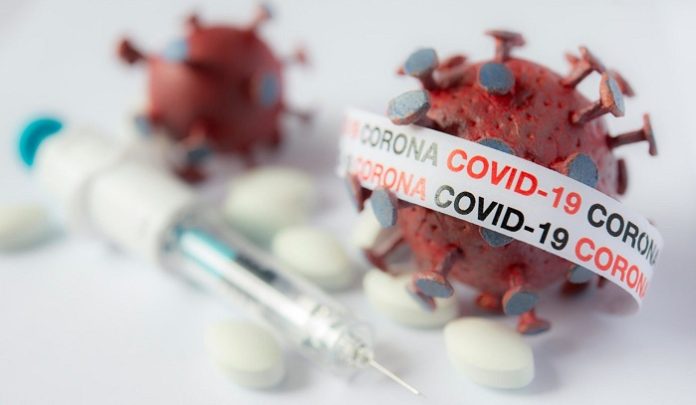 Partner Therapeutics, Inc. (PTx), a commercial biotechnology company, anounced a $35 million milestone-based Other Transaction Agreement (OTA) with the U.S. Department of Defense (DOD) to fund two clinical studies of inhaled Leukine® (sargramostim, rhu-Granulocyte Macrophage-Colony Stimulating Factor "GM-CSF") in patients with COVID-19 associated acute hypoxemia. Through the DOD's Chemical Biological Defense Program COVID-19 efforts, the Joint Program Executive Office for Chemical, Biological, Radiological and Nuclear Defense's (JPEO-CBRND) will evaluate the effect of Leukine in improving clinical outcomes, including oxygenation and percent of patients intubated. The first of the two clinical studies (NCT04411680) will be initiated in August 2020 in centers in the U.S., and will be conducted under an Investigational New Drug (IND) Application, approved by the U.S. Food and Drug Administration (FDA) on May 20, 2020.
The milestone-based Firm Fixed Price (FFP) agreement with the JPEO-CBRND will fund two Phase 2 studies to assess the benefits of Leukine in the treatment of patients with acute hypoxemia due to COVID-19. Funding will also support regulatory filings for a potential EUA and expansion of production capacity to meet increased demand. The first of the two clinical studies will commence in August 2020 and will supplement data from more than 60 patients who have completed treatment in the SARPAC study (sargramostim in patients with acute hypoxic respiratory failure due to COVID-19) clinical trial, currently underway at five hospitals in Belgium (NCT04326920).
"GM-CSF is essential for lung health. Emerging data suggest that COVID-19 is associated with immune dysfunction including deficiency of alveolar macrophages and GM-CSF," said Dr. Debasish Roychowdhury, chief medical officer at PTx. "Treatment with Leukine may confer benefit to patients with acute respiratory distress and potentially reduce long term complications. We are grateful to the DOD's JPEO-CBRND for supporting this effort to assess the potential role of Leukine to treat patients with severe COVID-19 infection. Effective, safe and easily administered treatments that halt or reverse the progression of the disease and reduce the risk of long term complications represent an area of significant unmet need in treatment of COVID-19."
In March 2020, PTx announced that Leukine is being assessed in the SARPAC clinical trial currently underway in Belgium to treat patients with respiratory illness associated with COVID-19 (NCT04326920). The SARPAC study is the first randomized, controlled clinical trial to assess the benefits of Leukine via inhalation in the treatment of COVID-19. In May, Singapore General Hospital also initiated a study of intravenous Leukine in COVID-19 patients (NCT04400929).
"The DOD's support enhances Partner Therapeutics' efforts to rapidly advance the study of Leukine as a treatment to halt COVID disease progression and mitigate long-term organ damage and other complications," said John McManus, chief business officer of PTx. "Leukine has a proven safety profile and there is clinical evidence indicating that it could confer benefit to patients with acute hypoxemia from COVID-19 infection. We look forward to working with JPEO-CBRND to deliver our milestones expeditiously under this agreement."
"We are pleased to work with Partner Therapeutics and excited about the prospects of repurposing already FDA-approved medical countermeasures for the fight against COVID-19," said the JPEO-CBRND's Joint Project Manager for CBRN Medical, Col. Ryan Eckmeier. "Proving a repurposing framework for treating acute hypoxemic respiratory failure is particularly useful to our core mission of protecting our nation's warfighters from CBRN threats, as AHRF is a condition which can also occur with exposure to other CBRN agents."
Leukine is FDA-approved for the treatment of acute radiation syndrome (ARS) and is held in the Strategic National Stockpile. "The potential utility for COVID patients highlights Leukine's promise as a broad-spectrum, dual-use medical countermeasure," added McManus.
Leukine was first approved by the FDA in 1991 and has an established safety profile based on treatment in more than 500,000 patients. The use of Leukine to treat respiratory disorders associated with COVID-19 is investigational and has not been fully evaluated by any regulatory authority.
ABOUT PARTNER THERAPEUTICS
PTx is an integrated biotechnology company focused on the development and commercialization of late-stage therapeutics that improve health outcomes in the treatment of cancer and other serious diseases. The company believes in delivering products and supporting medical teams with the purpose of achieving superior outcomes for patients and their families.