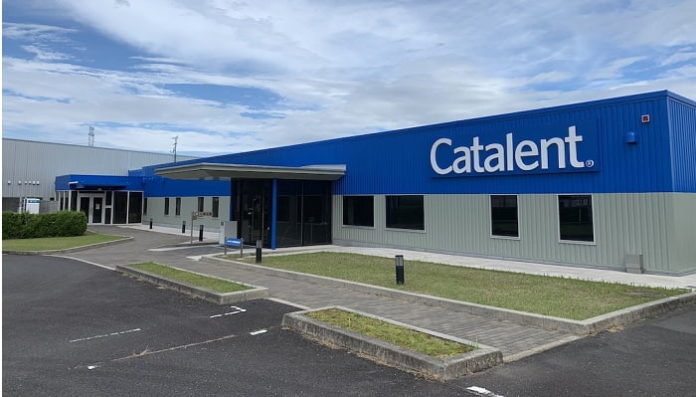 Catalent, the global leader in enabling biopharma, cell, gene and consumer health partners to optimize development, launch, and supply of better patient treatments across multiple modalities, today announced that it has completed the installation and commissioning of four new high throughput 'high-bay' CGMP manufacturing suites at its facility in Kansas City, Missouri, to increase its capacity and capabilities for producing oral solid dose forms.
The project includes the installation of a new Gerteis roller compactor alongside stationary bin blenders, a capsule weight sorter, and a Syntegon high-throughput encapsulator that is capable of producing up to 156,000 capsules per hour, in either powder or minitablet dose forms. Additionally, a new automated capsule vision inspection system has been installed and commissioned to ensure product quality, with the capability to validate 100% of all capsules and tablets manufactured. The flexible design of the suites incorporates separate material and personnel entry and exit points, along with enclosed systems for material transfer to and from the processing equipment.
"The Kansas City site is an integral part of Catalent's global manufacturing network for oral solid dose forms, and this latest expansion reflects the growth in demand for specialist products, including orphan and other expedited drug statuses, together with the corresponding need for sufficient flexibility, to manage a wide variety of customer batch sizes," commented Jonathan Arnold, President of Oral and Specialty Delivery at Catalent. "The facility works closely with our early-phase drug development centers in San Diego and Nottingham, U.K., and these expanded capabilities will allow faster, seamless transfer of projects between the sites to ensure rapid scale up and delivery of projects throughout the development phases."
Catalent's Kansas City facility provides a range of integrated services for oral solid dosage forms, from formulation development and analytical testing to clinical and commercial-scale manufacture. The site also offers comprehensive clinical packaging services, including clinical supply management, package engineering, clinical manufacturing, primary and secondary packaging, global distribution and logistics, and return/destruction services.
About Catalent
Catalent is the global leader in enabling pharma, biotech, and consumer health partners to optimize product development, launch, and full life-cycle supply for patients around the world.
With broad and deep scale and expertise in development sciences, delivery technologies, and multi-modality manufacturing, Catalent is a preferred industry partner for personalized medicines, consumer health brand extensions, and blockbuster drugs. Catalent helps accelerate over 1,000 partner programs and launch over 150 new products every year. Its flexible manufacturing platforms at over 50 global sites supply over 70 billion doses of more than 7,000 products to over 1,000 customers annually.
Catalent's expert workforce exceeds 18,000, including more than 2,500 scientists and technicians. Headquartered in Somerset, New Jersey, the company generated $4 billion in revenue in its 2021 fiscal year.