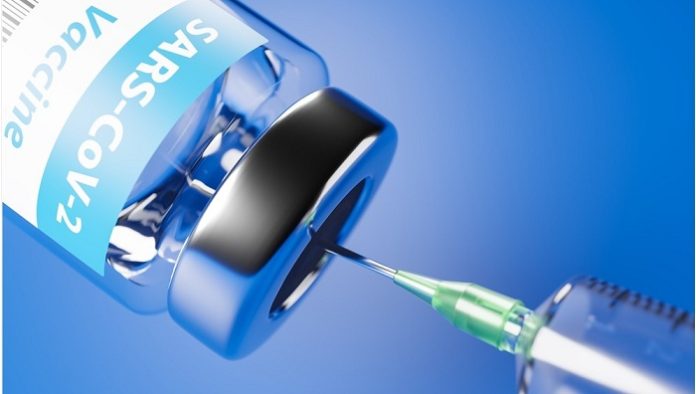 BioNTech SE and Shanghai Fosun Pharmaceutical announced that the China National Medical Products Administration has approved the clinical trial in Mainland China for their mRNA vaccine candidate, BNT162b2.
Wu Yifang, Chairman and CEO of Fosun Pharma, said: "As the ultimate weapon against the COVID-19 pandemic, vaccines will play a vital role in the economic development and social stability of the entire world. I would like to thank the National Medical Products Administration for their great support and for their approval of the clinical trial and we will continue our close collaboration with BioNTech. We are working together and moving forward with the clinical trials and commercialization of mRNA vaccines, to be able to also supply China."
"This start of the b2 trial in China, in conjunction with the recent interim analysis of the global Phase 3 trial that indicates that our lead candidate may be effective in protecting against COVID-19, is another important step forward," said Ugur Sahin, M.D., CEO and Co-founder of BioNTech. "Time is of the essence in this effort and we greatly appreciate the support by Chinese regulators and the collaboration with our Chinese partner Fosun Pharma. We will continue to collaborate closely to advance clinical development in China toward market approval."
BioNTech through its partner Fosun Pharma will now commence a Phase 2 clinical trial in Mainland China. On March 13, 2020, BioNTech and Fosun Pharma announced their strategic collaboration to work jointly on the development and commercialization of potential COVID-19 vaccine products based on BioNTech's mRNA technology platform in Mainland China, Hong Kong and Macau Special Administration Region and the Taiwan Region.
BNT162b2 is currently in Phase 3 clinical trials in the United States, Germany, Argentina, Brazil, South Africa, Turkey and other countries, and received Fast Track designation from the U.S. FDA (the U.S. Food and Drug Administration). In addition, a rolling submission to the European Medicines Agency (EMA) for BNT162b2 has been initiated.
About BioNTech
Biopharmaceutical New Technologies is a next generation immunotherapy company pioneering novel therapies for cancer and other serious diseases. The Company exploits a wide array of computational discovery and therapeutic drug platforms for the rapid development of novel biopharmaceuticals. Its broad portfolio of oncology product candidates includes individualized and off-the-shelf mRNA-based therapies, innovative chimeric antigen receptor T cells, bi-specific checkpoint immuno-modulators, targeted cancer antibodies and small molecules. Based on its deep expertise in mRNA vaccine development and in-house manufacturing capabilities, BioNTech and its collaborators are developing multiple mRNA vaccine candidates for a range of infectious diseases alongside its diverse oncology pipeline. BioNTech has established a broad set of relationships with multiple global pharmaceutical collaborators, including Genmab, Sanofi, Bayer Animal Health, Genentech, a member of the Roche Group, Regeneron, Genevant, Fosun Pharma, and Pfizer.
About Fosun Pharma
Founded in 1994, Shanghai Fosun Pharmaceutical (Group) Co., Ltd. ("Fosun Pharma"; stock code: 600196.SH, 02196.HK) is a leading healthcare group in China. Fosun Pharma has built a strong root in China and developed a global operation strategy, with pharmaceutical manufacturing and R&D being the largest and core business segment, together with strong presences in medical devices and diagnostics, healthcare services, pharmaceutical distribution and retail.
With R&D innovation as core driving factor, Fosun Pharma continues to optimize its pharmaceutical operations across both innovative and generic drugs. The company has established international R&D centers for excellence in areas such as innovative small molecule drugs, high-value generic drugs, biologics, and cell-therapy.
Under guidance of our 4IN strategy (Innovation, Internationalization, Integration and Intelligentization), Fosun Pharma follows the brand concept of Innovation for Good Health and strives to be a leading enterprise in the global pharmaceutical and healthcare markets.