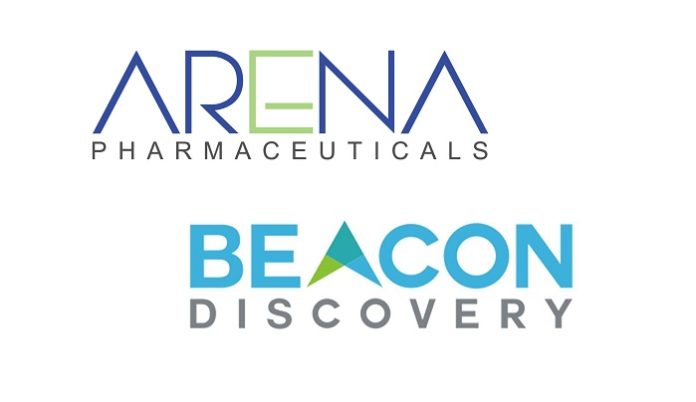 Arena Pharmaceuticals, Inc. and Beacon Discovery announced that they entered into a strategic multi-year partnership (Project Cabrillo) aimed at building novel medicines across a range of G protein-coupled receptor (GPCR) targets.
Under the terms of the deal, Beacon will be responsible for drug discovery activities. Arena will focus on developing and commercializing promising novel compounds in a variety of immune and inflammatory diseases that complement their first- or best-in-class pipeline. Financial terms of the agreement have not been disclosed.
"Project Cabrillo expands our relationship with Beacon Discovery, allowing us to continue to unlock the value of Arena's legacy world-class GPCR discovery engine," said Amit D. Munshi, President and Chief Executive Officer of Arena. "Our work will cover a broad range of novel and validated targets which we have collectively identified and look promising. We are excited to work with Beacon to discover new medicines which we hope will dramatically change the lives of patients."
"We are thrilled to bolster our long-standing relationship with Arena and look forward to continuing our successful track record of discovering and engineering highly-optimized compounds," said Sunny Al-Shamma, Beacon's Chief Executive Officer. "We are confident that our expanded partnership will result in novel best-in-disease medicines targeting the challenging treatment of autoimmune diseases."
About Arena Pharmaceuticals
Arena Pharmaceuticals is uniquely positioned to develop best-in-disease medicines with optimized efficacy and safety for patients globally. Our drive to deliver a robust pipeline of novel, transformational medicines is grounded in two decades of world class G-protein-coupled receptor (GPCR) discovery research.
It is the breadth and depth of the portfolio, the prioritization of drug development to meet unmet patient needs, the strong financial health and the growing, bold-thinking world-class team that gives Arena the ingredients and passion to build a sustainable, vibrant next generation pharmaceutical company.
About Beacon
Founded in 2016 and headquartered in San Diego, Beacon Discovery is a world leader in GPCR-focused drug discovery. Beacon's mission is to efficiently identify and advance molecules targeting GPCRs from concept to clinic. Beacon's internal pipeline focuses on GPCRs for which the native ligand remains unknown. These orphan GPCRs provide unexploited opportunities to develop novel drugs addressing significant unmet medical need. In addition, Beacon collaborates with biopharma partners to leverage internally enabled GPCR targets and small molecule modulators as well as its wealth of GPCR discovery skills and tools. For more information, please contact: Sunny Al-Shamma, CEO, haa@beacondiscovery.com