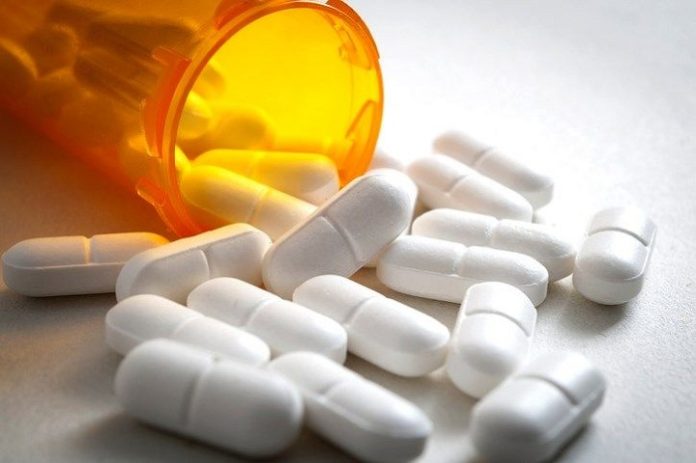 Alembic Pharmaceuticals Limited  announced that the Company has received approval from the US FDA for its Abbreviated New Drug Application (ANDA) for Fenofibrate Tablets USP, 48 mg and 145 mg. The approved ANDA is therapeutically equivalent to the reference listed drug product (RLD) Tricor Tablets, 48 mg and 145 mg, of AbbVie Inc. (AbbVie). Fenofibrate Tablets, USP are indicated as adjunctive therapy to diet to reduce elevated low-density lipoprotein cholesterol (LDL-C), total cholesterol (Total-C), Triglycerides and apolipoprotein B (Apo B), and to increase high-density lipoprotein cholesterol (HDL- C) in adult patients with primary hypercholesterolernla or mixed dyslipidemia.
It is also indicated as adjunctive therapy to diet for treatment of adult patients with severe hypertriglyceridemia. Improving glycemic control in diabetic patients showing fasting chylomicronemia will usually obviate the need for pharmacologic intervention. Markedly elevated levels of serum triglycerides (e.g. > 2,000 mg/dl) may increase the risk of developing pancreatitis. The effect of fenofibrate therapy on reducing this risk has not been adequately studied. Fenofibrate Tablets USP, 48 mg and 145 mg have an estimated market size of US$ 94 million for twelve months ending December 201-8 according to IQVIA
Alembic now has a total of 102 ANDA approvals (90 final approvals and 12 tentative approvals) from USFDA.
About Alembic Pharmaceuticals Limited
Alembic Pharmaceuticals Limited, a vertically integrated research and development pharmaceutical company, has been at the forefront of healthcare since 1907. Headquartered in India, Alembic is a publicly listed company that manufactures and markets generic pharmaceutical products all over the world. Alembic's state of the art research and manufacturing facilities are approved by regulatory authorities of many developed countries including the USFDA. Alembic is one of the leaders in branded generics in India. Alembic's brands, marketed through a marketing team of over 5000 are well recognized by doctors and patients.