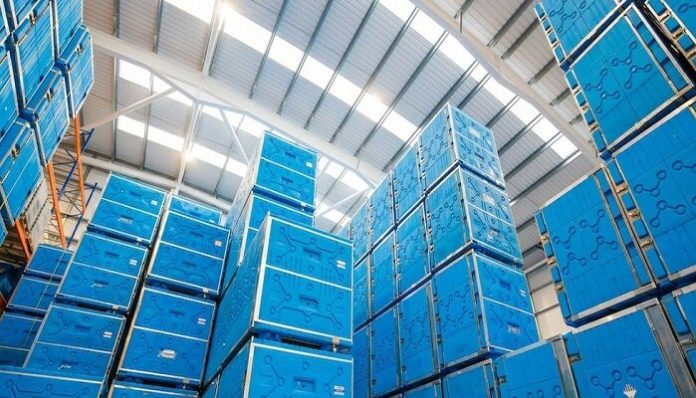 The journey that pharmaceutical products undertake is an intricate one, spanning from the laboratory to the patient's doorstep. This process entails multiple transportation modes before the products eventually reach their intended destination.
The climax of this journey is the 'last mile' delivery, which commences once the pharmaceutical products arrive at the final transportation hub, before embarking on the journey to the end consumer. This last leg of the journey can present a complexity of challenges depending on local conditions. For instance, certain products might need to be delivered to remote, hard-to-reach locations. The real test arises when these pharmaceuticals necessitate temperature-controlled transportation and storage.
The preservation of the quality and integrity of these delicate goods, while ensuring patient safety, hinges on maintaining optimal temperature and humidity conditions in an efficient and seamless cold supply chain. The selection of a suitable temperature-controlled container is a critical factor in the successful transportation and delivery of these products.
The pharmaceutical industry is currently witnessing a surge in the development of sensitive biopharmaceutical and biologic products. With new products being launched at an unprecedented pace, cold chain shipping providers are compelled to adapt to these changes. The industry is experiencing a shift towards personalised medicines and precision therapies, with treatments being specifically tailored to the individual patient's genomic profile. As manufacturing adapts to smaller batch medicines, vendors and outsourcing partners must also adjust to the rising demand for transparent, closely controlled global supply chains.
In tandem with the rapid product development and the growing demand for advanced pharmaceuticals in middle to low-income countries, cold chains are being stretched to cater to a global audience. Pharmaceutical companies are increasingly relying on external suppliers to manage lean supply chains that can deliver products quickly and efficiently over long distances. Logistic providers must meet these needs, providing a global network for reliable local delivery while complying with each country's regulations.
Last-mile shipments, particularly localised ones, demand packaging solutions that balance thermal protection, durability, and sustainability, all while being ideally sized for smaller consignments. A notable example of this is a specially engineered container designed to cater to the increasing trend in specific shipment types, such as direct-to-patient deliveries, sample shipments, and clinical trials. Despite being the most compact and lightweight in its class, this container can be conveniently handled by one or two individuals, effortlessly striking a balance between high performance and volumetric efficiency. It is perfectly suited for the transportation of pharmaceuticals, life-science materials, and biotech products that require internal temperatures ranging from -60°C to +20°C. Additionally, this container is a passive, reusable solution that offers thermal insulation without the need for external power or human intervention during transit, symbolizing innovation in meeting the unique demands of last-mile pharmaceutical delivery.
To counter these risks, organizations are increasingly opting for passive temperature-controlled solutions, capable of maintaining consistent temperatures for up to 120 hours without needing an active energy source. These 'set and forget' devices are designed to perform in all supply chains, regardless of transport type or environment, and require no re-loading or replenishment. With their standalone performance and independence from external influences, passive containers are becoming a popular choice to mitigate risks in the pharmaceutical last mile.
The integration of digitalisation in cold chain operations has also proven vital in the face of the pharmaceutical market's volatility and the fast-paced, connected world of today. Data has become an essential tool for logistics players, manufacturers, governments, and NGOs to improve their capabilities and adhere to regulatory body standards to ensure product quality and safety.
Additionally, the question of sustainability in last-mile delivery is increasingly pressing. Pharmaceutical manufacturers are seeking partners with a sustainability-first mindset, as they work towards achieving carbon neutrality and employing renewable or zero-emission energy sources. The selection of a temperature-controlled container, therefore, becomes a key component of the journey towards sustainability in the last-mile pharmaceutical supply chain.