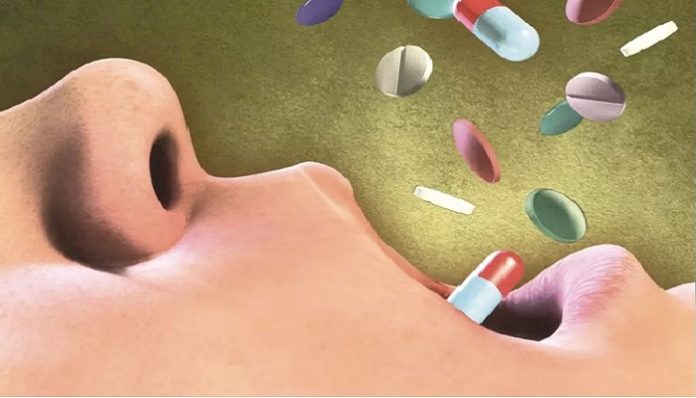 Overprescription drugs that use multiple medicines put 38 million Americans at risk. What is Polypharmacy? Polypharmacy can be defined as taking many medications at the same time. In certain circumstances, the use of these drugs may be clinically justified. However, polypharmacy generally refers to situations where these additional prescriptions are redundant or dangerous.
Polypharmacy may be associated with several risks that can vary depending on the person's medications. For example, studies suggest that patients taking four or more medications are more likely to have a fall injury, with the risk increasing with each additional prescription.
Who Is Impacted The Most?
Polypharmacy has been extensively examined in several studies and even appeared in media publications such as the New York Times. While the risks associated with polypharmacy can affect any segment of medical patients, older people are more vulnerable to major side effects due to their low immunity levels. More than half of people over 65 take four or more prescription drugs, as do 24% of all adults under the age of 65. Thus, polypharmacy seems to be an area of concern for older adults. It is also because older adults are at a greater risk for Adverse Reactions from these medications. Polypharmacy is also found to be a risk factor for many hip fractures. Additionally, sometimes the adverse reactions are diagnosed as a symptom of an illness, and thus medicines are added to the prescribed medication.
Adverse Drug Reactions
The way the body processes drugs depends on age-related physiological changes, such as decreased kidney and liver function. When these physiological changes are combined with using many prescription drugs in a short time, dangerous drug reactions can occur. Adverse drug reactions differ in each person and are often unexpected and influenced by patient-specific susceptibility factors. 
How Polypharmacy Occurs?
It's observed that the healthcare system is good at administering drugs but not reducing the number. Polypharmacy is created by a complex healthcare system when numerous medicines are prescribed to people uncoordinatedly. Unfortunately, as we age, more and more ailments are difficult to cure, and more prescriptions are issued. As a result, patients often progress slowly toward polypharmacy. 
Costs
Polypharmacy has both physical and economic implications. Studies show that the potentially avoidable costs associated with polypharmacy in the elderly are US$1.3 billion annually. Most of this cost comes from emergency room visits and hospitalizations for the following medical problems. Not all costs can certainly be avoided, but hospitalization due to the side effects and medication reactions can be controlled. The likelihood of being readmitted within 30 days increases progressively with each additional drug prescribed.
What Are My Options?
It is necessary to share decision-making with patients by the pharmacists and clinicians to ensure the highest quality of medical care.
Organizations are expected to follow the suggestions found in several studies and whitepapers to evaluate how they deal with problematic drug overdosing. Stakeholders from many sectors and disciplines (policymakers, managers, health and social workers, drug users, etc.) must come together and play their part to address this issue adequately.
How Can We Restrict The Use Of Several Medications?
There are several ways to do this.
It is important to conduct the proper analysis of medication at each doctor's appointment; 

Medical professionals should use available technology to identify the reactions that any medication might be causing.

Patients should not alternate between several doctors and remain with one pharmacy.

Patients should properly communicate with their health care provider regarding any changes they have felt after taking medication.
As the population ages, problems related to polypharmacy, such as unintended drug interactions and non-compliance with prescriptions, will continue to be a concern for older adults for years to come.