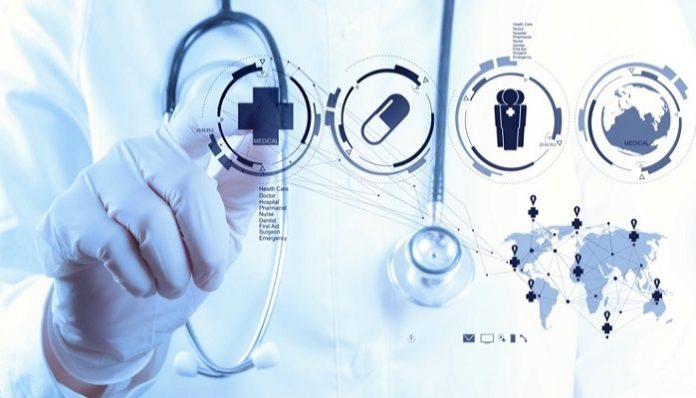 In today's era of scientific breakthroughs and technological advancements, personalized medicine can detect the onset of disease at the early stages, pre-empt the progression of the disease, and, at the same time, increase the efficiency of the healthcare system by improving quality, accessibility, and affordability. Personalized medicine epitomizes an evolving model of healthcare that represents the "one size fits all' approach. The approach aims to grant patients easy access to medical care to improve overall health and well-being. With the help of personalized medicine, the focus will shift from illness to wellness, and from reducing the burden of disease to maintaining health.
Patient-centricity, leading to healthier lives is poised to be a reality with the advent of personalized medicine. The evolution of personalized medicine has opened new avenues for life sciences industry to develop molecular-targeted therapeutics and repurpose the existing drugs in the market. Adopting personalized medicine will change the approach to diagnosis and treatment and will increase patient participation during and after the treatment. For example, active observation in prostate cancer gives patients the choice if they would prefer curative treatment immediately, with potential complications and discomfort, or wait until there are signs of disease progression.
Given the changing dynamics of the life sciences industry, business models need to be better prepared for this disruption. Intricate supply chains, regulatory challenges and complexities around the adoption of personalized medicine, makes it challenging for the industry to adapt to this new paradigm.
To fully realize the potential of personalized medicine, pharmaceutical companies will need to invest in the development of new diagnostic techniques, that will help stratify patients allowing for an optimized therapeutic selection and timing. Personalized medicine requires major changes in each aspect of the value chain, from discovery to development and from commercialization to lifecycle management.
Some of the main aspects of supply chain optimization are balancing between material cost and transportation, dynamic programming, optimizing manufacturing flow, vehicle routing analysis, maintaining the right mix and location of factories and warehouses, efficient use of inventories, and labor. Supply chains must meet the expectations of various stakeholders, multiple payers, healthcare providers, and patients both within and across different countries. Therefore, intelligent and insightful monitoring and management of the intricate supply chain is imperative.
The journey of moving medicines from the lab to the patient requires an intricately connected supply chain. The flexibility and nimbleness of supply chains play a pivotal role to ensure personalized medicines can bring the intended value to the patients. Supply chains need to move from traditional silos to value networks. Life sciences organizations should evaluate the existing supply chains to establish a cost-effective, reliable, and robust supply chain. This will reduce friction in the supply chain and the focus will shift from cost to a value enabler.
For this, the strategic partnerships within the pharmaceutical companies and developing capabilities in logistics and operations are critical.
Personalized medicine will lead to increased patient needs and henceforth, create volatile demands. Volatile demand planning will thereby require a synchronized supply network. Variable batch sizes and smaller volumes of medicines would require effective planning and inventory management.
Manufacturing capabilities will allow large-scale manufacturing at efficient costs. Manufacturing processes will help to move medicines through the development cycle at scale. The existing infrastructure, capacity, or competitive advantage might require outsourcing or partnering with other industry experts.
Each node of the supply chain network would need to work in sync. Today, supply chains suffer from visibility beyond their tier-one suppliers. Better visibility of the sub-tiers would be paramount to ensure compliance with GMP (Good Manufacturing Practices). Increasing regulatory developments with new laws and directives across the globe are encouraging the companies to be more aware and transparent of their complete supply chain and its impact on the environment and people. The competitive landscape of raw materials during volatile demands could impact the COGS (Cost of Goods Sold) triggered by the absence of good control over sourcing strategies.
Establishing a robust cold chain within the existing supply chain would be a challenging task. To ensure temperature sensitivities are in place at scale throughout the journey, either developing this capability inhouse or partnering with relevant experts would be essential. Consideration of the tracking of temperature sensitivities, in precision medicine might be needed in both directions from patients to collection centers and from R&D labs to the patient.
Existing processes might include partial cross-functional collaboration. Thus, requiring additional process creation, mapping, or automation. Patients' material collection and consumption sites might require a seamless experience for the patient. Decisions related to storage location along with who holds the inventory and for what duration needs to be evaluated with specified conditions. This also includes possibilities of tapping into partners' logistics networks. Samples and packages need to be moved between collection sites, manufacturing locations, storage locations, and consumption locations.
Ensuring that the lifecycle of personalized medicines can be achieved at a large scale, requires the supply chain to work in tandem. From early development stages to consumption requires each step of the supply chain to effectively manage risk, plan, deliver, and ensure privacy and regulatory compliances are adhered to. Retaining individual's competitive advantage would encourage better collaboration between partners.
Collaboration between the ecosystem participants (upstream and downstream) is important to ensure the product (drug/sample) is moving seamlessly through its journey from the manufacturing facility to the patient (source – consumption). The digital ecosystem should align with the needs of the physical ecosystem to enable optimization of processes, analysis of points of failure, evaluation of gaps, expansion of capabilities, and improvement of operations.

Having the right data, at the right time and correct granularity across the supply chain will ensure quick and relevant decisions can be made.
A scalable supply chain model that works well in these new evolving scalable business models is imperative.
Planning and maintaining the right inventory levels would require broader partnerships and planning capabilities across the network.
Threat from e-commerce giants with developed digital ecosystems that are interconnected can play an important role that shape up or enable better sourcing and distribution channels for personalized medicines
The existing siloed supply chains need to be transformed into flexible networks to achieve patient-centric results. The pressure on supply chains to deliver even more efficiently, needs to be balanced by maintaining a value perspective. By building in-house capabilities and collaborating across the value chain, businesses will deliver sustainable and effective solutions. Ensuring a robust supply chain will be the key driver to faster realization of personalized medicine.
About Author's
Nakul Gupta:
Nakul Gupta looks after emerging technologies for Europe and is part of the management consulting team at TCS.
Mansha Dhingra:
Mansha Dhingra works with the TCS Life Sciences marketing team as a content writer, researcher, and editor.