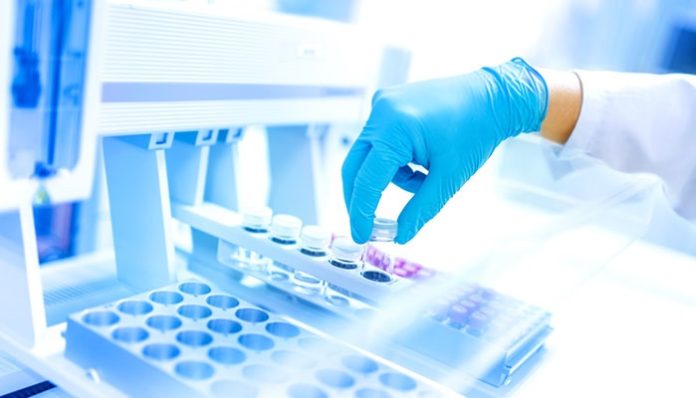 In the past decade, there has been a rapid evolution in the industry practices related to delivering temperature-sensitive pharmaceuticals. During the 2000s, a pharmaceutical cold chain interest group emerged among industry experts with the aim to promote and come up with best practices in the industry.
It is well to be noted that vendors, including numerous recently established companies, have developed creative ways to safeguard shipments. These methods involve the use of high-tech containers, carrying out new procedures to maintain the necessary temperatures, along with adopting advanced tracking and recording systems to monitor shipping conditions. Several organisations, such as US Pharmacopoeia, the Parental Drug Association, the International Air Transport Association, and the International Safe Transport Association, among others, have simultaneously created formal guidelines, procedures, or updated existing practices.
The FDA and the European Medicines Agency are responsible for ensuring the safety and effectiveness of the drugs produced by the industry.
The COVID-19 pandemic put everything to the test, including the pharmaceutical industry. Despite the challenge, the industry performed exceptionally well. The leading vaccine options, although requiring a temperature regime of -80°C, which was rarely seen before, proved to be successful. Pharmaceutical cold chain distribution service providers have swiftly increased their ability to serve and enhanced their service levels, resulting in significant benefits for the pharmaceutical industry.
As stated by Henry Ames, the director of global life sciences and healthcare at Everstream Analytics, a supply chain analytics as well as risk firm, the pandemic brought about a wider viewpoint on the evolution of cold chain distribution in the past decade or two. In the past, risk analysis for the cold chain primarily focused on validating packaging and trade lanes. However, it has now evolved to include various factors like visibility to upstream suppliers, location, weather, etc.
He adds that there is more proof of this focus in proposed legislation in the US Congress that aims to address resilience and visibility in the pharmaceutical supply chain.
Novel hardware at the margins
Over the past few years, the pharma cold chain has witnessed the introduction of a number of new technologies. These include refrigerated ocean containers, dataloggers that are connected to cellular networks, as well as high-performance reusable packaging designed for ultracold shipments. Currently, there is an ongoing influx of new and enhanced products, primarily focused on addressing the existing gaps in cold chain practices.
CSafe, a manufacturer of active and passive containers, is introducing a new pallet-size air freight container. It is well to be noted that this container is specifically designed to maintain a temperature of -20°C, which complements their current range of RKN containers that can maintain temperatures between 2 and 8°C.
Additionally, Sonoco ThermoSafe introduced the Pegasus unit-load device-ULD a few years ago. Over the past year, roughly a dozen air carriers and logistics providers have certified its use for global air freight. The ULD is noteworthy because it is a passive unit that is rated for 300 hours in 2–8°C service. Additionally, it is approved by both the FAA as well as EASA as a component of flight equipment.
Cryoport is a company that specialises in shipping ultracold biologics. They typically use liquid nitrogen at a temperature of -170°C. However, they are now introducing a new product called the Elite-branded ultracold container. This container is intended to maintain a temperature of -80°C and uses dry ice as a cooling agent. Another design, called the CryoSphere, is set to be released early in 2024. The CryoSphere is an LN2 dewar specifically designed for deep-frozen shipping. This unit has the innovation of being able to operate effectively in any physical position. 
Envirotainer, a company that specialises in providing air-freight ULDs primarily for 2-8°C service, is expanding its offerings to include ultracold storage with CryoSure. CryoSure appears to be a one-to-11-liter box designed for -70°C service, specifically catering to the transportation needs of new mRNA-based vaccines and therapeutics. 
Swiss Airtainer, a different ULD provider, is incorporating an active ULD for pallet shipments. This new unit is 40% lighter than its competitors, offering cost-effectiveness.
Secop GmbH, a German refrigeration company, has gone on to introduce a two-stage compressor-triggered refrigeration unit that has the potential to achieve temperatures as low as -86°C. However, it is yet to be determined whether this technology can be effectively used in shipping containers.
According to Ames from Everstream, the packaging and datalogging/monitoring aspects of pharma cold chain shipping have become commoditized due to the availability of well-established passive or active containers and packages, in addition to the increasing use of pre-qualified packages that do not require validation testing before use.
Experiencing a plateau in business growth?
One notable characteristic of the past decade's cold chain development is its significant growth compared to the overall pharmaceutical industry. Previous surveys showed that the growth rate of pharma cold chain shipments was twice that of the overall industry, typically in the low double-digit range. There are indications that the rate has somewhat slowed down. One key factor contributing to this is a drop in the number of new FDA drug approvals, which decreased from 55 in 2021 to 45 in 2022.
Several commercially expected CGTs that were supposed to be introduced in 2023 have been either postponed or delayed.
2023 marks a significant year for biosimilars, particularly in the US market. This is because Humira- adalimumab, a highly successful drug by AbbVie valued at over $20 billion, is facing rivalry from biosimilars in the US market. According to a report from IQVIA in January, approximately 24% of the biologics market in the US was accessible for biosimilars by the end of 2022. This percentage is expected to increase in the future.
According to the report, the availability of biosimilars usually results in lower prices, which in turn results in an increase in the number of prescriptions. However, it is worth noting that while most molecules encounter a growth in volume ranging from +7% to +154% when biosimilars become available, there are some cases where the volume remains stagnant or even declines, with a range of -1% to -30%.
There are additional factors to consider when evaluating the pharma cold chain market. According to Dan Gagnon, Senior Vice President for Marketing at UPS Healthcare Logistics, the logistics market in the US is currently experiencing a decline overall due to the impact of the pandemic. However, there is a significant increase in home delivery, especially within the healthcare and pharmaceutical industries. This trend is projected to keep expanding rapidly in the coming years.
When examining business trends in the cold chain, there are various indicators that present a mixed bag of results. On one hand, there have been notable consolidations in the past year. Envirotainer has recently acquired the healthcare business of va-Q-tec which will allow the company to broaden its range of passive shipping solutions.
In the autumn of 2022, UPS Healthcare Logistics completed the acquisition of Bomi Logistics, a renowned healthcare logistics provider with a global presence headquartered in Italy. The acquisition has increased UPS' warehousing capacity by 4 million square feet, bringing the total to 15.5 million square feet. Additionally, it has expanded UPS Healthcare Logistics' presence in Europe as well as South America. SpotSee, a prominent player in the life-sciences datalogging market, recently purchased Marathon Products, a fellow company specialising in datalogging.
In addition to these consolidations, the pharmaceutical cold chain sector continues to draw private equity capital. There were 2 notable deals announced this year. In June, NewSpring Healthcare, along with existing investors, spent $43 million in AeroSafe Global, a container as well as logistics service provider. In March, Lazard Asset Management acquired a minority share in SkyCell AG, although the exact amount was not disclosed. In mid-2022, Envirotainer made a significant announcement: the sale of their company from one group of investors to another. The buyers, EQT and Mubadala, acquired Envirotainer for an estimated $3 billion, making it the largest deal of its kind.
In summary, according to a July report by Visiongain, a UK market research company, the current value of the healthcare cold chain logistics market is expected to be $17.8 billion this year. It is expected to grow at a CAGR of 9.0% until 2033.
A visibility buzz
One of the most talked-about aspects of the pharmaceutical cold chain today is visibility. This refers to the capability of tracking a shipment, including its environmental conditions, from its starting point to its final destination, either in real-time or close to real-time. In the past, it was common to include a datalogger that could precisely measure the internal temperature of the shipment. The datalogger will be accessed at the destination to ensure that the delivery is safe and compliant. With advancements in telemetry, such as various Wi-Fi and wireless networks, and the integration of new capabilities in artificial intelligence and machine learning into software, a higher level of supply chain management and optimisation is emerging.
Real-time tracking has been in existence for quite some time, with different vendors utilising cellular communications for this feature. With the increasing availability of communication devices capable of automatically collecting signals, the process of data gathering has become more affordable and less labour-intensive. Utilising a cloud data-services supplier is essential. One notable example of this is Amazon Sidewalk, which utilises the Amazon Web Services cloud. Amazon Sidewalk is actively expanding its network of consumer-focused data collectors and communicators, including devices like the Ring doorbell. Amazon Sidewalk utilises Bluetooth Low-Energy technology, which has a limited range. However, when multiple devices happen to be placed in close proximity, it can extend network coverage across a large area.
OnAsset Intelligence, a company with extensive experience in providing sensors and dataloggers for pharmaceutical logistics, has recently introduced the Sentinel 200 device. This device serves as a datalogger and communicator and is used by various organisations, such as the clinical logistics firm Marken. The exciting news is that the Sentinel 200 device is now in line with Sidewalk.
The pharmaceutical industry is gradually taking over all of this activity.
Jerry Shelton, CEO of Cryoport, comments that AI has become an overnight success after 35 years. Although his company is open to collaborating with sensor and software providers, they are currently focused on developing a condition monitoring service titled SkyTrax.
Shelton highlights wireless communications as a prime example of the challenges in this field. While many industrialised countries have already transitioned to 5G cellular communications, Japan continues to rely on 2G or 3G networks. Their technology allows for seamless automatic switching between different cellular bands. This ensures a continuous and unbroken chain of custody.
A better planet
According to industry observers, the pharmaceutical industry is finally taking significant steps towards implementing sustainable practices after years of just paying lip service to the concept. In practical terms, this typically involves examining the carbon footprint of logistics and being mindful of material usage and waste in packaging and related cold chain equipment.
Although there is public backlash regarding environmental, social, and governance ratings, particularly in the US, pharmaceutical supply chain managers consistently prioritise environmental requirements in their requests for proposals- RFPs and take action based on the reported information.