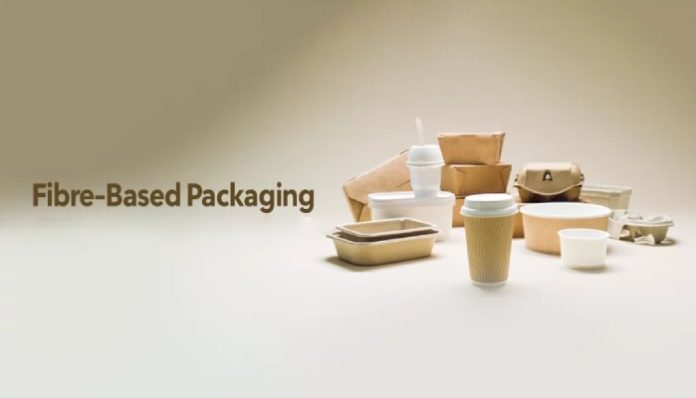 It is impossible to ignore the worldwide push for sustainability. It indeed plays an increasingly significant role in shaping our daily lives, influencing everything from the vehicles we use to the food we consume. While prioritising the health of patients remains the top goal of the pharmaceutical sector, it is now time for pharma companies to work on this vital moment and put the health of the planet above the rest.
The EC published the Packaging and Packaging Waste Regulation- PPWR proposal on November 30th of last year. It is well to be noted that this proposal is expected to bring significant modifications to pharma packaging. Once it receives approval in its final version, it will be gradually carried out starting from 2025. While there may be some modifications as the proposal grows through the legislative process, the core content of the proposal will probably stay the same. It is well worth noting that, for the first time, sustainability legislation will encompass numerous fundamental aspects of pharmaceutical packaging.
What is the difference between PPWR and PPWD?
The EU has implemented PPWR as a way to address a couple of significant challenges. One issue that needs attention is the essential and increasing amount of waste packaging that gets generated all over Europe. The second issue pertains to the many obstacles that go on to impede packaging circularity, resulting in a substantial quantity of waste being either burned or else sent to landfills.
The Packaging and Packaging Waste Directive- PPWD happens to be a significant packaging waste regulation in the European Union. It succeeded the previous version that went into effect in 1994. Yet its efficacy has demonstrated limitations. Eurostat figures reveal substantial discrepancies in recycling rates among Member States, suggesting that the European Union as a whole faces challenge in achieving its present recycling targets. The recycling of plastic, in particular, continues to fall below the target of a 50% recycling rate before 2025.
In order to accomplish its new objectives, the EU has established fresh targets for member states as well as companies to strive for. Additionally, the regulations have been broadened to include healthcare products. PPWR also takes into account all types of packaging, including primary, secondary, as well as tertiary packaging. Member States should strive to achieve gradual cuts in all packaging waste that gets generated. This can be accomplished by reducing waste by 5% per capita before 2030, 10% before 2035, and 15% before 2040. To facilitate this goal, various regulations will be implemented to ensure compliance, thus granting PPWR greater power than its predecessor.
PPWR in healthcare packaging: What it means?
A potential remedy is to enact a ban on excessive packaging. This would require packaging to be scaled down to a minimum dimension or weight. This approach will encourage a more utilitarian perspective on packaging design, thereby ensuring that no space is left unused. This implies that product protection features like double-walled packaging or false bottoms will go on to become less feasible and should be eliminated over time unless they are absolutely necessary for protecting the product. This legislation will encourage the creation of innovative pharmaceutical packaging that is both cost-effective as well as high-performing. 
It may involve overhauling certain packaging designs and using less plastic or board materials.
One of the most attention-grabbing objectives of PPWR is its aim to separate growth from resource consumption. In other words, the pharmaceutical industry will need to align more closely with the fundamentals of the circular economy. So as to achieve this goal, PPWR aims for all pharmaceutical packaging to be intended for recycling- DfR Grade D or higher by 2035. For other sectors, the target date is earlier, set at 2030, and demonstrates its recyclability on a large scale.
Pharmaceutical packaging should be designed in a way that promotes efficient recycling and makes it simple to gather and divide into different waste streams. Furthermore, the secondary material should be of high enough quality to serve as an appropriate replacement for the primary material. Paper-based materials, such as those used in cartons and corrugate, happen to be a clear and logical option for the industry to consider when reevaluating its secondary as well as tertiary packaging. Fibre-based packaging is already being recycled on a large scale, with 82% of it being recycled, according to recent figures. It can easily meet the criteria set by the DfR standards.
The complexity surrounding the creation of sustainable primary pharmaceutical packaging happens to be a significant issue. PVC, PS, PVDC, multi-material multilayers, and aluminium blister packs, along with other commonly used materials, have traditionally had low recycling ability. However, they possess essential barrier and hygiene properties that are often required for healthcare products. This poses an issue for the pharmaceutical industry to address. To find a solution, pharmaceutical businesses can learn from other industries that have already embarked on this journey.
Discovering Inspiration by way of Fiber-Based Solutions
The food industry has been facing increasing pressure to prioritise sustainability, particularly in terms of encouraging the reuse and recycling of packaging materials. Although there is still a significant amount of work remaining in the field, the pressure encountered has resulted in numerous developments that have the potential to be applied across the healthcare sector.
The food packaging industry has been dedicated to the development of innovative fibre-based solutions that can provide the same level of performance as plastic, and these materials can be used either on their own or in combination with barrier coatings as well as mono-polymer films so as to create hybrid solutions.
If PPWR goes on to allow the use of food-grade PE, which is chemically recycled to avoid contamination, it would align with the requirements for integrating recycled content in plastic parts used for packaging. This would also enable the food and pharmaceutical industries to potentially include post-consumer recycled content in the flexible and barrier materials they use. This will go on to create more opportunities for circular design approaches.
It is true that relying solely on DfR is insufficient. In order to handle materials contaminated by active substances, waste collection as well as recycling infrastructures in Europe need to be more advanced and capable, but currently, these materials are only collected in residual streams.
The pharmaceutical sector can successfully navigate these unfamiliar waters while safeguarding its patients as well as the planet by embracing fibre-based developments that have already been implemented in other industries.