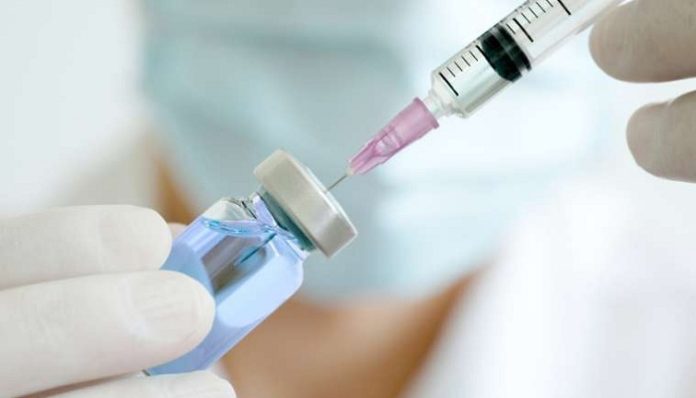 Dupixent, the immunology favourite developed by Sanofi and Regeneron Pharmaceuticals, is still on the rise. It has received back-to-back approvals this year for the treatment of eosinophilic esophagitis and paediatric eczema, and now the IL-4/IL-13 inhibitor has achieved a late-stage victory demonstrating its ability to treat yet another type 2 inflammatory condition, this time affecting the skin.
Data from the late-stage Prime trial, also known as dupixent or dupilumab, substantially reduced pruritus and skin lesions after 24 weeks in prurigo nodularis, as per information provided by the partners at the 2022 annual congress of the European Academy of Dermatology and Venereology.
The antibody developed by Sanofi and Regeneron performed admirably in the second of two late-stage studies that served as the foundation for the partners' FDA clearance application.
The FDA is expected to make a decision on Dupixent's priority review in prurigo nodularis by September 30.
If it were approved for the persistent skin condition, dupixent would be the first medication especially authorised for prurigo nodularis. Topical steroids are the current gold standard of treatment. However, prolonged use of these drugs can have serious negative effects. In the U.S. and Europe, there are thought to be roughly 145,000 adults with prurigo nodularis, and many more individuals battle to manage their condition with topical medications, a Sanofi spokesman said via email.
In terms of dermatological conditions, prurigo nodularis may not be as well-known as atopic dermatitis or eczema, but it actually has one of the greatest impacts on patients' quality of life, according to M.D., SVP and therapeutic area head of immunology and inflammation at Regeneron, Bola Akinlade, in a recent interview.
Additionally, the illness is frequently misinterpreted, said Naimish Patel, M.D., Sanofi's SVP and global development leader for inflammation and immunity. People with prurigo nodularis frequently struggle with an unrelenting itch all the time, Patel added, which doctors sometimes feel is only in the patient's head because they have long endured inadequate steroid therapy.
According to Patel, the prime data clearly demonstrates that all is entirely upside down. As per Patel and Akinlade, diagnoses are probably underreported, as is the case with many disorders for which there are few therapeutic choices. Sanofi and Regeneron anticipate that diagnosis data will increase should Dupixent become available for prurigo nodularis.
One will probably learn that many more patients may genuinely have prurigo nodularis, according to Akinlade.
At the 24-week point of the Prime trial, 60% of the Dupixent patient population, more than 3 times as many as those on placebo, saw clinically relevant decreases in itching from baseline, which was the study's key success indicator. Compared to patients in the control cohort, 48% of patients using the medication developed by Sanofi and Regeneron had clear or almost clear skin.
According to an announcement from Sanofi and Regeneron, safety was largely comparable to Dupixent's known safety characteristics in its various dermatology applications.
Sanofi and Regeneron released their first batch of delayed prurigo nodularis data from Dupixent's Prime2 study in October 2021. Along with similar data on itch and skin clearance as the Prime results, Prime2 discovered that the antibody demonstrated larger improvements than a placebo in treating symptoms of anxiety and sadness. Sanofi and Regeneron are evaluating Dupixent in three additional skin disorders with type 2 inflammation, in addition to prurigo nodularis. These include chronic spontaneous urticaria, bullous pemphigoid, and atopic dermatitis in individuals as young as six months old, where Dupixent is approved in the U.S. and pending an EMA decision in that age range.
According to Regeneron's Akinlade, the growth of Dupixent in a variety of illnesses driven by type 2 inflammation is only the beginning. Adding that Dupixent's trip is still in mid-stream, Patel agreed.
On the company's most recent second-quarter results call, Paul Hudson, chief executive of Sanofi, stated that Dupixent clearly remains the No. 1 contributor to their growth story. According to Sanofi at the time, Dupixent generated sales of 1.96 billion euros for the second quarter of 2022, an increase of 43.4% at constant currency. For Sanofi, which recently increased its peak sales estimate for the pill from 10 billion euros to even more than 13 billion euros (about $14.44 billion), the idea that Dupixent is just getting started is a recurrent theme. The possibility of increased sales may be boosted by forthcoming readouts on chronic obstructive pulmonary disease scheduled for release in 2019.
In the United States, Dupixent was first authorised in 2017 to treat eczema. Since then, it has received approval for three disorders across a range of age categories. Dupixent has had success in treating eosinophilic esophagitis, severe asthma, even in younger patients, and atopic dermatitis just this year.