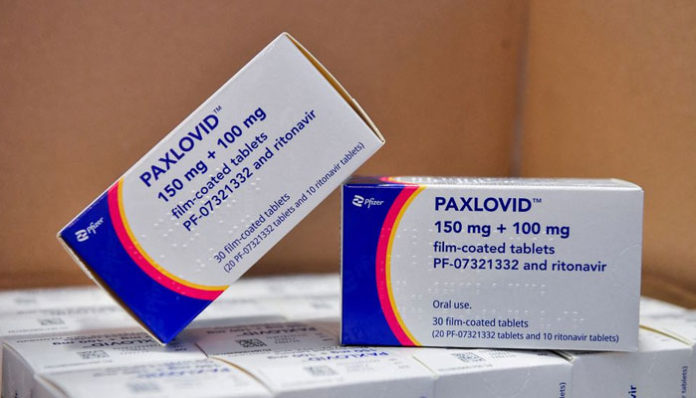 Pfizer is prepared and equipped to continue its pandemic sales supremacy, the company's chief executive said on a July 28 investor call, even if federal contracts for COVID-19 antivirals and vaccines dry up.
During the company's second-quarter earnings call, CEO Albert Bourla stated, in terms of their commercial leadership, they feel Pfizer's skills are even more equipped for functioning in free markets than they are for the federal contract market. Bourla predicts that Pfizer will be much more aggressive with its mRNA shot Comirnaty and its oral antiviral Paxlovid once the pandemic market transforms into an endemic one.
Bourla made his comments as Pfizer reported overall second-quarter sales of $27.7 billion, up 53% from the same period last year. Paxlovid contributed $8.1 billion and Comirnaty $8.8 billion of the total, respectively. Aside from COVID, Pfizer saw an increase in sales from Vyndamax, which increased by 16% to $552 million, and its collection of Prevnar vaccinations for pneumococcal illness, which brought in $1.4 billion globally.
Pfizer's CEO reiterated past cautions that the pandemic might become a reality, something which wouldn't inevitably have a negative impact on the company's top line.
Like everybody else, they would wish that this global health catastrophe would end quickly after two and a half years, Bourla remarked. The CEO noted that while hope is vital, science is not hope and that COVID-19 certainly will remain a significant worldwide health issue for years to come. Pfizer remained committed to its COVID-19 product revenue prediction despite some efficacy and demand concerns. It confirmed estimates that Paxlovid and Comirnaty would produce $22 billion and $32 billion in revenue, respectively, for the entire year.
Due to difficult eligibility conditions, limited testing, the possibility of drug interactions, and the public's impression that omicron infections aren't as serious, Paxlovid demand earlier this year fell short of Pfizer's expectations.
However, Bourla claims that Pfizer is currently quite satisfied with the antiviral's course in the United States, where as of July 15, there are currently more than 41,000 locations with Paxlovid supplies. According to Bourla, that number is up more than 7,000 since early May.
Bourla also hailed the FDA's recent decision to permit the drug to be given at pharmacies, stating that the business has already seen Paxlovid use rise five-fold in the United States during the first quarter. The CEO went on to say that Pfizer is engaging important government authorities to explore their access strategy on a state-by-state basis.
In addition, Bourla said, the company keeps educating states, medical professionals, and pharmacists about Paxlovid's potential in all eligible high-risk patients, not just immunocompromised and unvaccinated individuals. Paxlovid may not always be in the spotlight, though. A second wave of booster vaccines and forecasts of fewer numbers requiring hospitalisation are expected to cause Paxlovid revenues to decline starting in 2023 after reaching a sales peak in 2022, according to a new prediction by GlobalData.
Additionally, poor results have forced Pfizer to halt enrollment in a Paxlovid clinical trial assessing the antiviral in patients at standard risk, stifling demand in that larger patient population. Pfizer maintained its full-year sales target for 2022, which ranges from $98 billion to $102 billion.