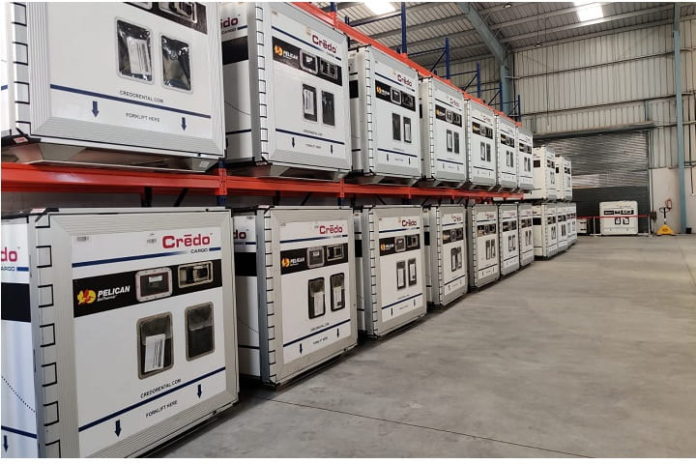 New service centre expands company global footprint in region of key growth in pharma manufacturingand distribution
Peli BioThermal, the global name in temperature controlled packaging solutions, announces the opening of its latest service centre located in India.The new service centre is based in Ahmedabad, a major manufacturing hub for pharma companies in the Western part of India.
The new site is a full service network station offering conditioning and refurbishment services for Peli BioThermal's Cr?do™ Cargo and Cr?do Xtreme™ bulk shippers to meet theregion's risingrequirement for the company's Cr?do™ on Demand rental program.
"This is the latest development of our rapidly expanding Cr?do™ on Demand rental program," saidDominic Hyde, Peli BioThermal Vice President – Global Services. "Ahmedabad is a keysite where more than eight of India's largest pharma companies have multiple plants operating, which are all major exporters to markets in Europe and the U.S.
"Our market-leading, high-performing products will be readily available for our customers in the region," Hyde expands, "which is an area of significant growth formultiple Clinical Research Organisations conducting clinical trials, another area of growth in India. Peli BioThermal's new India service centreis the latest location in our growing global drop points, service centres and network stations, supporting rental programs to more than 100 locations, as we continue to extensively expand our infrastructure worldwide to better meet the complex needs of our international customers."
An increasing number of leading pharmaceutical companies are located in Ahmedabad including Astra Zeneca, Swiss Pharma and Torrent Pharma.Served by an international airport, Ahmedabadis an important economic hub where numerous pharma companies haveR&D facilities based to introduce new products to the market.
It is estimated the state of Gujarat, where Ahmedabad is located,accounts for approximately 30% of the country's pharmaceutical production and exports.Within theglobal pharma marketIndia provides more than 50% of the worldwide requirement for various vaccines and 40%of the demand for generic products in the United States.
Peli BioThermal's new India facility is its latest in the company's ongoing plans to add new service centres to support its expanded offerings, growing its already robust and unmatched global network.
Peli BioThermal is a division of Pelican Products, Inc., which is a portfolio company of Behrman Capital, a private equity investment firm based in New York and San Francisco.