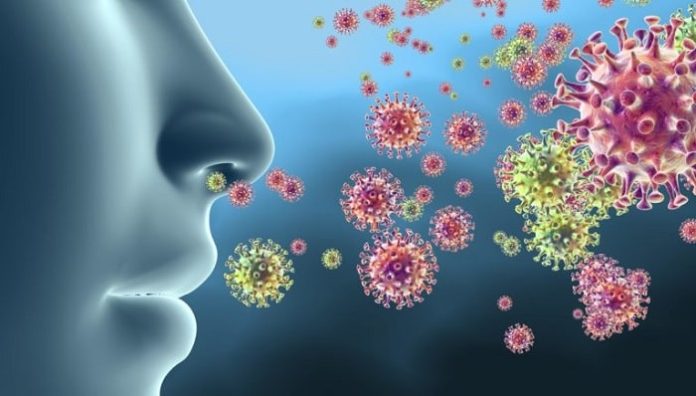 In a time where we are surrounded by government guidelines and continually given advice by healthcare professionals, people and businesses have never been more conscious of their air conditioning and heating use.
When used properly and efficiently, both air-con and heating can still be used whilst keeping employees healthy. However, when not used appropriately, it can spread bacteria and thus increase the risk of Covid-19 infections.
With the law now stating that employers must ensure that there's an adequate supply of fresh air and ventilation within the workplace, Brian Imrie, managing director of adi Facilities Engineering, a division of the leading multidisciplinary firm adi Group, discusses how to be most efficient whilst keeping covid at bay.
He said, "We know that when someone with coronavirus breathes, particles of the virus are released into the air, which is why ventilation and filtration are critically important.
However, it does then cause some confusion as to how to keep a workplace at the optimum temperature, especially during the winter months."
With that in mind, businesses are encouraged to ensure that their systems are working safely, efficiently, and in the manner in which they were designed. 
And to do that, Brian suggests that businesses enlist the help, support and expertise of those truly in the know in order to keep health and safety a priority. 
"A well-ventilated place of work is vital in reducing the risk and spread of covid-19 and so moving forwards, ventilation, heating and air conditioning will no doubt become an even bigger priority for businesses," said Brian.
"Many businesses first thought will go to opening a window whilst the heating on, however, this is incredibly inefficient and can result in being rather costly. And for air conditioning, it dramatically reduces just how effective it can be. 
"What businesses should do, in regard to both heating and air conditioning, is invest in quality ventilation and filtration, such as UV lamp systems which can be fitted to most air conditioning and air handling units and can typically kill 100% of bacteria," he continued.
Brian explains that these systems are market-leading and are currently being installed in hospitals to help deal with the ongoing crisis. 
"Another measure to consider is a deep clean of all systems using antibacterial agents, including refrigeration equipment," said Brian.
And adi Facilities Engineering has increased its service offering to help with such. 
Ramping up its HVAC services, the facilities support firm has also increased its staffing and has hired a specialist compliance technician and HVAC engineer supervisor in order to support this.
"Covid-19 doesn't seem to be going anywhere anytime soon, so it is imperative for businesses to adapt to this new world we are currently living in, prioritising the safety of employees and their families," said Brian.