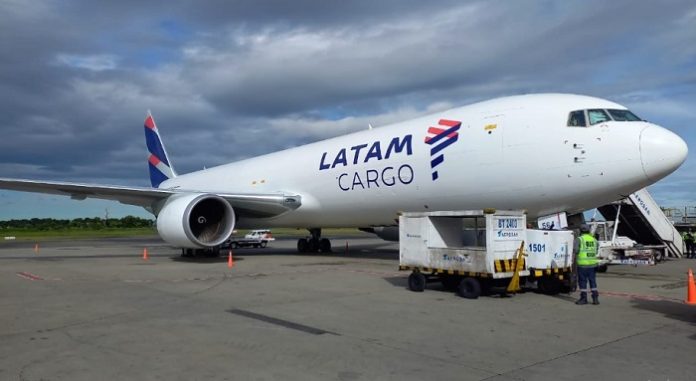 LATAM Airlines Group's business unit that specializes in air cargo transportation, including pharma—is reinforcing its commitment to the battle against cancer by partnering with CGM Nuclear, a producer of radiopharmaceuticals in Chile. The purpose of this collaboration is to expedite the transportation of these substances used in cancer detection within Chile.
As a result of the partnership, these radiopharmaceuticals, which were predominantly available in Santiago, are now being distributed to various regions of the country, helping to expand access to early diagnostics in clinics and hospitals outside the central area.
The transported radiopharmaceuticals are used for the "PET-CT" examination, a method for detecting medical conditions such as cancer. LATAM Cargo notes that these compounds have a limited shelf life and lose their effectiveness over time, which can present an obstacle in providing their timely delivery to various medical centers across the country.
"At LATAM Cargo, we understand that our responsibility goes beyond simply transporting cargo from one point to another. … We will continue to work towards being an asset within the country, bringing early cancer diagnoses closer to patients in Chilean regions," comments Diego García, LATAM Cargo's SVP of operations and handling.