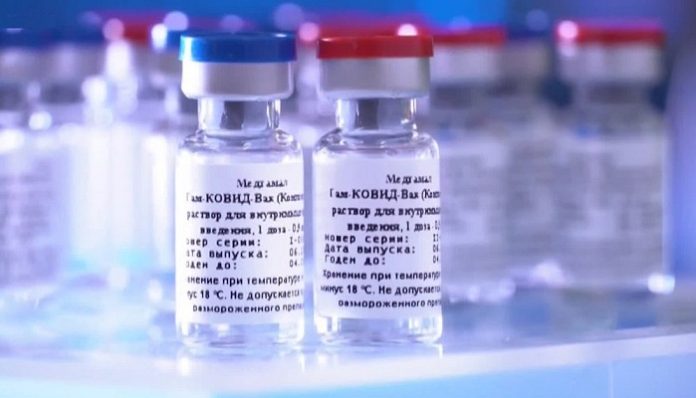 Hungary on Friday began innoculating its population with the Russian-made Sputnik V coronavirus vaccine. The vaccinations began in four hospitals in the country's capital Budapest, according to Chief Medical Officer, Cecilia Muller.
Speaking during a news conference, Muller said around 2,800 doses of the Russian vaccine were expected to be administered on Friday.
Hungary also expects to receive 500,000 doses of the Chinese Sinopharm COVID-19 vaccine next week, along with 200,000 doses of the Russian Sputnik V vaccine to arrive later this month.
The country has purchased enough Sputnik V doses to treat 1 million people and enough Sinopharm doses to treat 2.5 million, officials said.
The country's government has been critical of the European Union's sluggish vaccine rollout, and in recent months has sought vaccines from countries outside the bloc's common procurement program.
Hungary's Prime Minister Viktor Orban has rejected arguments that only vaccines approved by the European Medicines Agency, the EU's medicines regulator, should be approved for use in Hungary.
He has also claimed the increasing proportion of Hungarians receiving COVID-19 vaccinations should be enough to prevent the need for new pandemic restrictions in Hungary, despite recent increases in infections and deaths.
A nighttime curfew of 8 p.m. to 5 a.m., limitation of restaurants to take-out and delivery service and mandatory shop closures at 7 p.m. have been in place in the country since November 11 and will remain in force until at least March 1.
As of Friday, 13,543 people had died in Hungary of coronavirus-related causes and 310,448 had received at least a first dose of a vaccine.