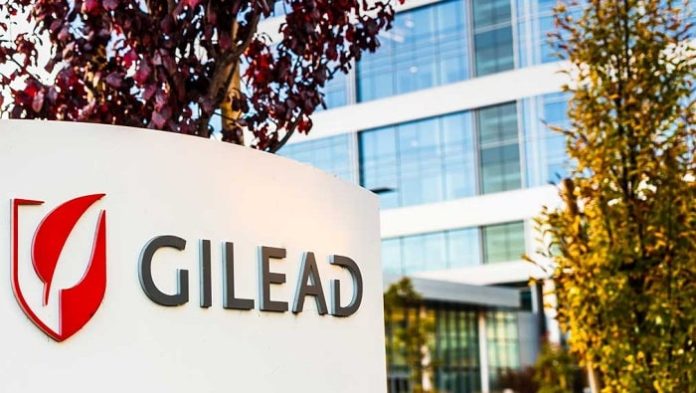 Gilead Sciences, Inc. announced that it will invest $300 million to acquire a 49.9 percent equity interest in Tizona Therapeutics, Inc., a privately held company developing first-in-class cancer immunotherapies. Gilead will also receive an exclusive option to acquire the remainder of Tizona for up to an additional $1.25 billion, including an option exercise fee and potential future milestone payments.
Gilead can exercise its option to acquire the remainder of Tizona following the readout of a Phase 1b study of Tizona's investigational antibody, TTX-080, or earlier if Gilead decides to do so. TTX-080, discovered by Tizona, is a potential first-in-class medicine that targets HLA-G, a novel and emerging immune checkpoint expressed across multiple tumor types. The expression pattern of HLA-G often appears distinct from that of PD-(L)1, suggesting potential utility to address tumors that do not respond to current anti-PD-(L)1 treatments and to deepen responses in tumors that are sensitive to anti-PD-(L)1 therapies.
The U.S. Food and Drug Administration has cleared Tizona's Investigational New Drug (IND) application for TTX-080, and in the third quarter of this year, Tizona plans to initiate a Phase 1 clinical trial evaluating TTX-080 both as a monotherapy and in combination with other agents in patients with advanced cancers.
"Tizona is pursuing first-in-class cancer immunotherapies that could make an important difference in oncology by helping patients who don't respond to current checkpoint inhibitors," said Daniel O'Day, Chairman and Chief Executive Officer, Gilead Sciences. "This agreement with Tizona adds to the significant progress we've made in the first half of this year in building out a strong and diverse immuno-oncology pipeline. We now have multiple opportunities to develop novel therapies that will improve the treatment of cancer."
"Gilead's support will enable Tizona to accelerate and broaden our TTX-080 clinical program while also enabling us to rapidly advance our rich, first-in-class preclinical portfolio and target validation efforts," said Scott Clarke, Chief Executive Officer, Tizona. "Our mission is dedicated to translating novel scientific insights into first-in-class immunotherapies and Gilead is a partner that shares our passion for science and delivering breakthrough innovation to people with cancer."
About Tizona Therapeutics
Tizona is a privately held, clinical-stage immunotherapy company that develops first-in-class medicines to deliver transformational benefits for people with cancer. Tizona translates scientific breakthroughs into therapeutics that stimulate the immune system and counter immune suppression. Its novel pipeline includes the clinical-stage TTX-080, an anti-HLA-G antibody, and rich preclinical portfolio. Tizona investors include MPM, Canaan, Abingworth, Interwest Partners, Lightstone Ventures, Amgen Ventures, Astellas Venture Management, and AbbVie Ventures.
About Gilead Sciences
Gilead Sciences, Inc. is a research-based biopharmaceutical company that discovers, develops and commercializes innovative medicines in areas of unmet medical need. The company strives to transform and simplify care for people with life-threatening illnesses around the world. Gilead has operations in more than 35 countries worldwide, with headquarters in Foster City, California.