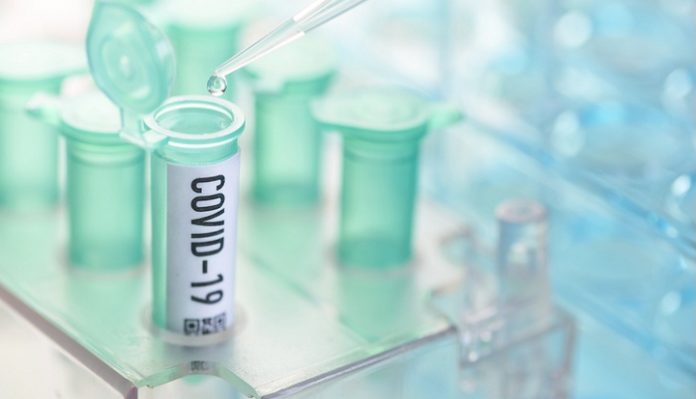 Gilead Sciences has been ramping up production of its experimental remdesivir treatment that is being tested to combat the novel coronavirus.
The drug maker now has 1.5 million individual dosages that could be used for more than 140,000 patients and is supplying the medicine, which is being made available through clinical trials and special access programs, at no charge.
"Providing our existing supplies at no charge is the right thing to do, to facilitate access to patients as quickly as possible and in recognition of the public emergency posed by this pandemic," Gilead chief executive officer Daniel O'Day wrote in an open letter released Saturday night. He added the 1.5 million doses will be donated for "broader distribution" following any potential future regulatory approvals.
In coming months, the company expects to increase supplies as raw materials become available and, as a result, has set an "ambitious goal" of producing more than 500,000 treatment courses by October and more than 1 million by the end of this year. Toward that end, Gilead said it is building a "geographically diverse" group of suppliers to expand global capacity for raw materials and production.
There is some evidence remdesivir, which previously failed to show benefit in Ebola virus patients, benefits Covid-19 patients, and the company has been working with researchers and several governments to get several clinical trials running. Results are expected this month.
Meanwhile, there has been growing demand from physicians and patient families who are clamoring for a treatment, but have been frustrated by insufficient supplies of the Gilead medicine. On Friday, for instance, a European Medicines Agency committee issued a statement encouraging Gilead to make remdesivir available "in a fair and transparent way" to European Union countries that wish to participate in clinical trials or treat patients as part of compassionate use programs.
The company, which has a history of stirring controversy over pricing for its medicines, has been on the defensive this past month over access to remdesivir. In the absence of a useful treatment for Covid-19, the medicine is generating enormous attention as researchers and government officials around the world struggle to find a therapy for the pandemic.
Last week, though, Gilead cut back a so-called compassionate use program that was providing remdesivir to Covid-19 patients who were not enrolled in clinical trials. After receiving thousands of requests, the company had provided the medicine to more than 1,500 patients, but was unable to keep up with demand, a Gilead spokesman explained.
Instead, the company switched gears and — except for pregnant women and children — began offering the medicine only through what it calls an expanded access program. The goal with this program is to make it possible for hospitals and physicians to apply for emergency use for "multiple severely ill patients at a time" as part of clinical trials and, importantly, collect patient data. So far, Gilead has treated about 1,700 patients.