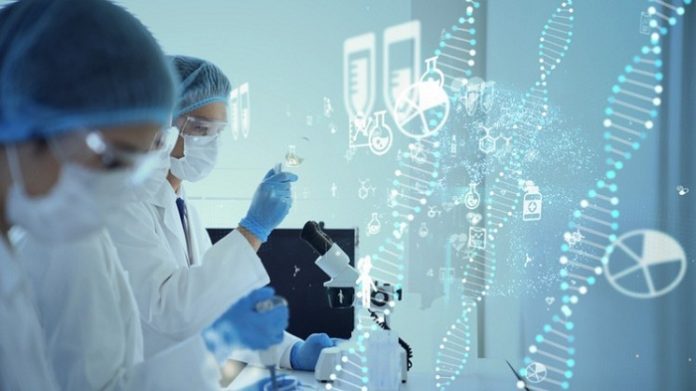 QIAGEN and Neuron23TM Inc., an early-stage biotechnology company focused on creating precision medications for genetically defined neurological and immunological illnesses, have announced a partnership to create a companion diagnostic for Neuron23's LRRK2 inhibitor for Parkinson's disease.
According to the terms of the Master Collaboration Agreement, QIAGEN will create and verify a clinical trial assay that will find a combination of Neuron23's biomarkers that collectively indicate how well Parkinson's disease patients would respond to an LRRK2 inhibitor. The collaboration will help Neuron23's therapeutic candidate, which is now in the last phases of preclinical research, reach the clinic. The deal also includes options for the potential future creation of other diagnostic techniques, subject to further clinical development.
The next-generation sequencing (NGS) methodology for this cooperation will incorporate the test and make use of QIAGEN's Sample to Insight capabilities. The companies will be able to submit a request to the U.S. Food and Drug Administration (FDA) for premarket approval (PMA) of the NGS partner diagnostic test along with the new drug application (NDA) for Neuron23's LRRK2 inhibitor because the diagnostic assay and the therapeutic were developed concurrently.
This is the very first companion diagnosis for Parkinson's disease, so they are thrilled about this relationship. This partnership brings together QIAGEN's extensive experience and world-leading position in companion diagnostic development with Neuron23's top expertise in drug discovery, data science, as well as machine learning, stated Ph.D., CEO of Neuron23, Nancy Stagliano. The blood-based test from QIAGEN will assist in identifying Parkinson's disease patients who are most likely to benefit from Neuron23's LRRK2 inhibitor. The clinical development of Neuron23's LRRK2 inhibitor will be made less risky by the advent of a companion diagnostic that pinpoints this subset of Parkinson's disease patients and identifies those who might profit from this disease-modifying treatment. They are thrilled to be collaborating with a pioneer in the field on the initial Parkinson's disease companion diagnosis.
Vice President, Head of Oncology and Precision Diagnostics at QIAGEN, Jonathan Arnold, said the partnership with Neuron23 shows the rapid momentum precision medicine is acquiring in disease categories outside oncology. Neuron23 will be able to conduct a clinical trial for a therapeutic candidate that may have the ability to alter the course of an unstoppable neurodegenerative illness in a genetically defined population thanks to their expertise in blood- and NGS-based molecular testing from Sample to Insight.
LRRK2 is a multidomain, complex protein that is present in many different organs and cell types all throughout the body, including neurons. One of the most frequent genetic causes of familial Parkinson's disease is mutations in the LRRK2 gene, and people who inherit a gain of point mutation in LRRK2 are obviously more likely to get the condition in later life. A subgroup of the wider population of people with non-familial Parkinson's disease may be affected by LRRK2 activity, according to recent research. Recent studies have shown the neuroprotective potential of small-molecule LRRK2 inhibitors, indicating that LRRK2 therapy may be advantageous for a wider range of patients.
For the time being, there are no laboratory tests available to diagnose Parkinson's disease in non-genetic cases. Typically, a neurological exam and medical history are used to diagnose the illness. Therapies are employed to treat various symptoms of Parkinson's disease even though there is currently no cure.
The world leader in partnerships with pharmaceutical and biotechnology firms to co-develop companion diagnostics that also identify clinically significant genetic abnormalities to offer information which directs clinical decision-making in conditions like cancer, QIAGEN is a pioneer in targeted therapy. From next-generation sequencing (NGS) to polymerase chain reaction (PCR) as well as digital PCR (dPCR) for companion diagnostic development, QIAGEN has an unparalleled depth and breadth of technologies.
Currently, QIAGEN is working with more than 25 top pharmaceutical and biotechnology companies under master collaboration agreements to develop and market partner diagnostic tests for their drug candidates. This work is part of a robust pipeline of potential future product lines to advance precision medicine for patient benefit.