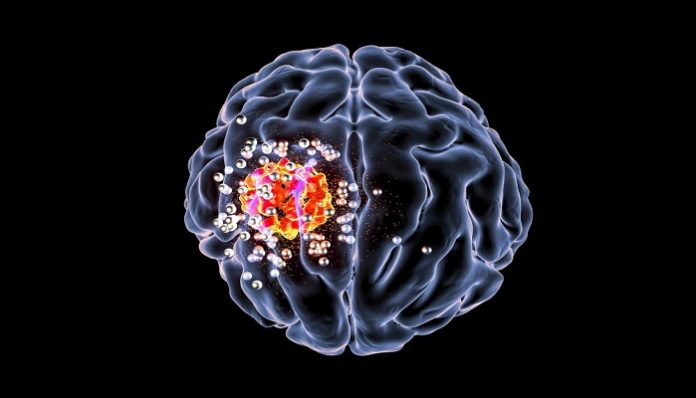 In a Phase I study that was recently published in the journal Lancet Oncology, it was shown that the first implantable pump system for individuals suffering from brain cancer could successfully kill reoccurring glioblastoma (GBM) tumour cells by continuously delivering chemotherapy through a tube that was inserted into the brain.
The results showed that while normal brain cells were unaffected, the number of glioblastoma tumour cells that were actively dividing significantly decreased. None of the five patients, according to the study, experienced significant neurological issues. Chemotherapy had completely covered the region inside and surrounding the tumour, according to MRI images.
Patients with glioblastoma received four treatments in a month. The pumps were switched on for two days every week and off for five. A 48-hour infusion of 146 M topotecan was administered to the participants, followed by a five- to seven-day washout period prior to the next infusion. The patients were moving around, conversing, eating—doing everything they normally do every day. They wouldn't even be able to tell if the pump was on or off, according to Bruce.
Breaking Through The Blood-Brain Barrier
An extremely thin, flexible catheter was put beneath the skin and attached to a tiny pump that was surgically implanted into the abdomen. The precise location of the glioblastoma tumour and any remaining cancer cells in the brain was determined by stereotactic imaging before a catheter was surgically inserted. As part of the administration, topotecan, a chemotherapeutic treatment used to treat lung cancer, and gadolinium, a tracing agent that measured the drug's distribution, were given.
By using a needle, the cutting-edge pump can be filled or emptied. Wireless technology allowed for flow rate control and pump on/off, ensuring that the medication gently saturated the tumour and didn't leak out around the catheter. Dr. Jeffrey Bruce, a neurosurgeon at New York-Presbyterian/Columbia University Medical Center and Professor of Neurological Surgery Research at Columbia University Vagelos College of Physicians and Surgeons, Edgar M. Housepian said that this new approach has the potential to improve treatments for patients with brain cancer, where the outlook for survival remains very poor.
The medicine goes into the brain tissue if one pumps it in very gradually, literally at many drops an hour, said Bruce. In comparison to intravenous or oral delivery, the medication concentration that reaches the brain is 1,000 times higher.
Bruce said that higher chemotherapy doses may be given straight to the brain without producing the side effects that one experiences with oral or intravenous chemotherapy.