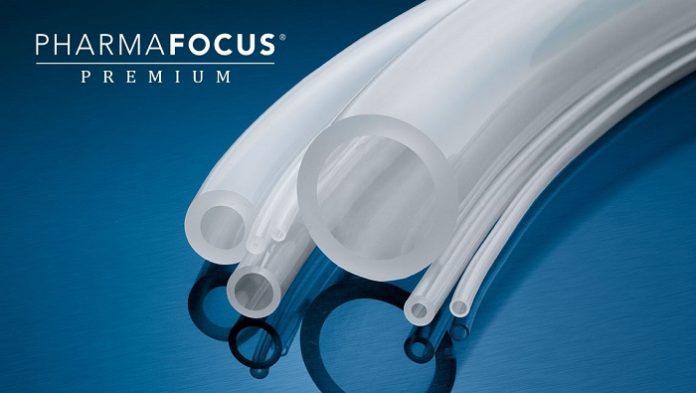 Freudenberg Medical, a global contract manufacturer of medical device components and pharmaceutical tubing,announces the completion of extractables testing on PharmaFocus® Premium silicone tubing used in bio-pharma fluid processing and single-use applications. Freudenberg contracted with Eurofins Lancaster Laboratories to conduct independent extractables testing according to BPOG and USP 665 protocols. The two protocols include a total of 8 solvents and they were tested to the 21 day exposure time frame.
"We understand that identifying extractable and leach able substances is extremely important for our biopharma customers," said Jeff Mohror, VP & General Manager of Freudenberg Medical Carpinteria. "When specifying tubing into a process, this data will save customers valuable time and cost when bringing a new process into production."
Tubing that has undergone extractables testing includes PharmaFocus® Premium Silicone Tubing (ASTC), PharmaFocus® Premium Reinforced Tubing (ASTR), and PharmaFocus® Premium Peristaltic Pump Tubing (ASTP).
PharmaFocus® Premium tubing has also undergone additional physical, chemical and biological tests. All studies were conducted by outside laboratories licensed to perform testing and meet all requirements of CGLP, FDA,CFR, Part 58, European Pharmacopoeia, ISO and other special test requirements. Select testing has been performed on the finished products in addition to the silicone material.
About Freudenberg Medical
Freudenberg Medical is a global partner for the design, development and manufacture of medical devices, components, and product solutions. With 11 manufacturing operations and more than 1,500 associates worldwide, Freudenberg Medical offers a wide range of capabilities from high precision silicone and thermoplastics components and tubing to coatings, hypotubes,and subassemblies for catheters and minimally invasive devices.