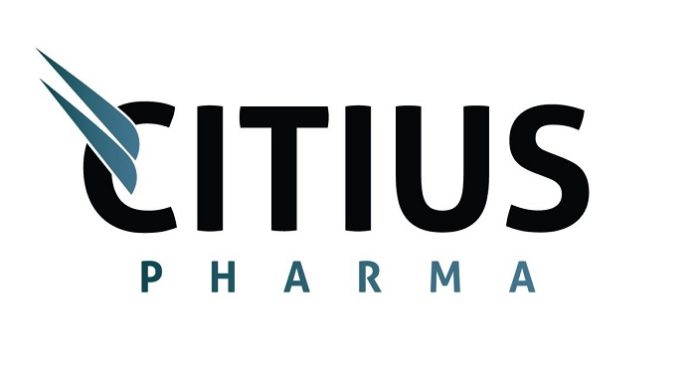 Citius Pharmaceuticals, Inc., a late-stage biopharmaceutical company, announced that it has selected Biorasi, LLC (Biorasi), a global clinical research organization (CRO), to help expand the company's phase 3 Mino-Lok trial to additional sites outside the United States. If approved, Mino-Lok would be the first-and-only antibiotic lock solution FDA-approved to salvage infected central venous catheters (CVCs) causing catheter-related blood stream infections (CRBSIs).
"Citius is pleased to collaborate with Biorasi to expand the Mino-Lok trial to include international clinical sites, as originally planned. This complements efforts underway in the US by our lead CRO, Medpace, to drive recruitment. We paused our ex-US strategy as Covid-19 spread across the globe and hospitals halted non-Covid trials. With the Covid-19 pandemic receding, we believe there is now an opportunity to access additional sites and plan to leverage Biorasi's track record of quickly ramping up sites around the world to recruit clinical trial subjects outside the US. CRBSIs remain a critical unmet need globally with millions of patients requiring sterile central venous catheters to receive life-saving therapies," stated Leonard Mazur, chairman and CEO of Citius.
"We are committed to continuing to recruit patients until we reach the minimum required trial events, as per FDA guidance and outlined in our trial protocol to achieve statistically significant results. This will enable us to optimize the potential of a successful New Drug Application (NDA) submission. We believe our efforts to establish trial sites outside the US, combined with our ongoing initiatives, which have driven a recent increase in study enrollment at our US sites, will assist us in reaching the necessary events to complete the trial by the end of this year," added Mazur.
The Mino-Lok phase 3 pivotal superiority trial (NCT02901717) is a multi-centre, randomized, open-label, blinded study to determine the efficacy and safety of Mino-Lok (MLT), a novel antibiotic lock therapy that combines minocycline with edetate disodium. The primary endpoint for this study is the time (in days following randomization) to a catheter failure event between randomization and test of cure (TOC) (Week 6) in the Intent-to-Treat (ITT) Population. Additional secondary endpoints will be assessed including microbiological eradication and clinical cure.
Subjects in the Mino-Lok arm receive one MLT dose daily with a dwell time of two to four hours for a total of seven doses. For subjects in the Control arm, the investigator determines the antibiotic used in the lock, dose, dwell time, and number of days of administration based on institutional standards or Infectious Diseases Society of America (IDSA) guidelines.
Biorasi is a customer-focused, full-service, contract research organization (CRO) that delivers fast and flexible solutions across global clinical trials to maximize speed-to-market for its sponsors.
Citius is a late-stage biopharmaceutical company dedicated to the development and commercialization of first-in-class critical care products, with a focus on oncology, anti-infectives in adjunct cancer care, unique prescription products, and stem cell therapies.