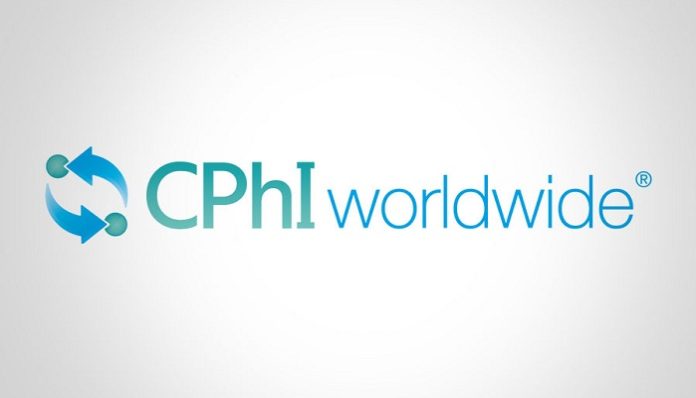 The global contact services sector is benefiting from a switch towards COVID-19 manufacturing (vaccine and therapy) and clinical stage contracts, but mega-cap innovator drug approvals are reducing commercial demand according to the CPhI Annual Report contract services findings.
Adam Bradbury, Analyst and Fiona Barry, Associate Editor at PharmSource GlobalData provided a holistic review of the trends, challenges and opportunities in the global contract manufacturing space.
In his report contribution, Adam Bradbury highlighted that mega cap companies accounted for a particularly high percentage of NDA approvals in 2019 – but this trend is potentially detrimental to CMOs' prospects in 2020 and beyond, as such companies with their own internal manufacturing capabilities have less need to outsource manufacturing work. However, there remain good opportunities for CDMOs in clinical trial manufacturing with a large pipeline of drugs and both mega and small cap companies utilising partners to advance pipelines.
Bradbury did point to increased opportunities for outsourcing of niche technologies – particularly solubility enhancement – as well as a surge in demand for CMOs with viral vector manufacturing capabilities should a number of cell & gene therapies gain regulatory approval over the coming years.
Bradbury commented "There are a large number of cell & gene therapies in development, which will form a future wave of marketed therapies requiring larger scale manufacturing. We may therefore see manufacturing bottlenecks in the future, especially in viral vector manufacturing and slow processing, and as such there will be a significant demand for related services."
COVID-19 is of course also having a transformative effect on pharma, and Fiona Barry explored the direct and indirect benefits to the CDMO sector. She highlighted that COVID-19 vaccine developers are signing 'outsourcing agreements with CMOs at an unprecedented rate' in response to the global demand for billions of vaccine doses. Consequently, infectious disease has displaced oncology as the leading therapeutic area for contract manufacturing service agreements. In fact, according to the GlobalData Pharma Intelligence Center pharma companies have publicly disclosed 42 contract manufacturing service agreements for 26 unique pipeline COVID-19 vaccines. In terms of the location of CDMOs winning these contracts, vaccine developers are choosing to partner with CMOs close to their domestic nations – with the US, UK and Germany proving the most popular supplier locations.
Interestingly, Barry stated that most contract manufacturing service agreements are for recombinant vector vaccines, followed by subunit vaccines. This is despite the fact that mRNA vaccines are the most prevalent among the top COVID-19 vaccines.
"There are extremely few mRNA outsourcing agreements relative to the number of mRNA candidates because of the novelty of this unproven technology. Few CMOs have the capability to produce APIs for mRNA vaccines, and many COVID-19 mRNA dose manufacturing sponsors are opting to partner with big pharma rather than outsource this work to CMOs," commented Barry.
"Operation Warp Speed", the $10bn initiative funded by the US federal government scheme, and the European Commission's Emergency Support Instrument (ESI) are two chief drivers of advanced vaccine manufacturing. Both initiatives have selected a number of promising vaccine candidates to manufacture in the hundreds of millions of doses scale.
However, Barry added that "the timelines for vaccine production are still extremely optimistic as many of these candidates are only in Phase I or II trials, and also taking into account that vaccine developments have taken a minimum of five years in the past."
Finally, an indirect effect of the pandemic is the drive to free up internal capacity at big pharma, with outsourcing of some existing products. For example, Pfizer is outsourcing many internally manufactured drugs to CMOs.
Orhan Caglayan, Brand Director at CPhI, added "These results highlight just how crucial the contract services sector is to pharma. This year in particular we must commend the flexibility and adaptability shown by CDMOs and CMOs in response to COVID-19, with vaccine development and drug manufacturing scaled up at speed. We are also seeing huge macro changes in pharma thanks to the rapid development of cell & gene therapies, which will undoubtedly be a huge driver for the contract services space, particularly once these medicines start to gain regulatory approval. It is why events such as CPhI Worldwide – and more specifically, our ICSE contract services exhibition in 2021 – are so pivotal to pharma, as we are able to bring together innovators and service providers to accelerate positive change in healthcare and bring products, more quickly, to patients."
Contract manufacturing sector trends
Mega cap companies comprised a significant percentage of NDAs in 2019, which drove down overall manufacturing outsourcing rates
CMO business will be negatively impacted in the short-term as many small cap innovators have suffered financial hits as a result of COVID-19
Fewer market approvals of non-infectious disease drugs due to COVID-19 will decrease contract service agreement activity
Requirement for niche technologies from small and medium cap innovators is driving demand for capable CMOs, with many now investing in complex technologies
The upcoming wave of cell and gene therapy approvals in the next few years will create a huge bottleneck in viral vector manufacturing and subsequently drive demand for such capabilities
Impact of COVID-19 vaccine development on contract manufacturing sector
Infectious disease has overtaken oncology as the leading therapeutic area for contract manufacturing service agreements due to the development of COVID-19 vaccines, with 380 now in development
Most COVID-19 vaccine contract manufacturing service agreements are for recombinant vector vaccines, despite mRNA vaccines accounting for the most advanced vaccines in development
Vaccine developers are opting to choose more local CMOs for manufacturing of COVID-19 vaccines
Big pharma is increasing internal capacity for vaccine manufacturing by outsourcing manufacturing of internally manufactured drugs
The USA and Europe are launching multi-billion dollar initiatives to secure millions of COVID-19 vaccine doses by 2021
About CPhI
CPhI drives growth and innovation at every step of the global pharmaceutical supply c
hain from drug discovery to finished dosage. Through exhibitions, conferences and online communities, CPhI brings together more than 100,000 pharmaceutical professionals each year to network, identify business opportunities and expand the global market. CPhI hosts events in Europe, Korea, China, India, Japan, South East Asia, North America, and the Middle East and Africa. Co-locating with ICSE for contract services; P-MEC for machinery, equipment & technology; InnoPack for pharmaceutical packaging; bioLIVE for biopharma; Finished Dosage Formulation for every aspect of the finished dosage supply chain; and NEX for natural extract products, applications and solutions.
About Informa Markets
Informa Markets creates platforms for industries and specialist markets to trade, innovate and grow. Our portfolio is comprised of more than 550 international B2B events and brands in markets including Healthcare & Pharmaceuticals, Infrastructure, Construction & Real Estate, Fashion & Apparel, Hospitality, Food & Beverage, and Health & Nutrition, among others. We provide customers and partners around the globe with opportunities to engage, experience and do business through face-to-face exhibitions, specialist digital content and actionable data solutions. As the world's leading exhibitions organizer, we bring a diverse range of specialist markets to life, unlocking opportunities and helping them to thrive 365 days of the year.