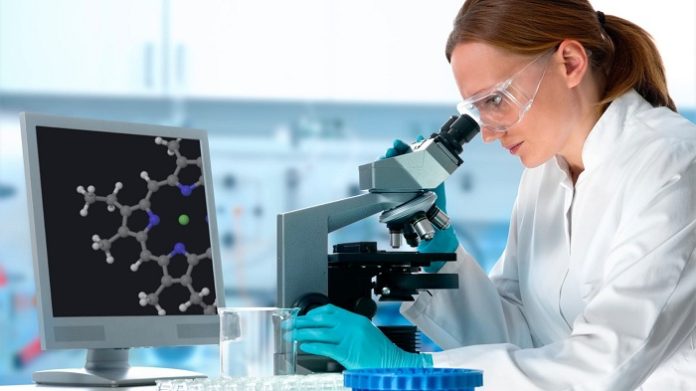 Pfizer Inc. announced positive results from a Phase 3 investigational study evaluating the safety and efficacy of tofacitinib in adults with active ankylosing spondylitis (AS). Tofacitinib is not currently approved by the U.S. Food and Drug Administration (FDA) for the treatment of AS.
The study met its primary and key secondary endpoint of Assessment in SpondyloArthritis International Society (ASAS) 20 and 40 response, respectively, compared to placebo at week 16.1a The data will be presented for the first time during a late-breaking virtual oral presentation on Monday, November 9 at 12:45 p.m. ET during ACR Convergence, the American College of Rheumatology (ACR)/Association of Rheumatology Professionals (ARP) Annual Meeting (November 5-9).
The study met its primary endpoint showing that at week 16, the percentage of patients achieving an ASAS20 response was significantly greater with tofacitinib (56.4%) versus placebo (29.4%) (p<0.0001). In addition, the percentage of ASAS40 response was significantly greater with tofacitinib (40.6%) versus placebo (12.5%) (p<0.0001), a key secondary endpoint of the study.1a ASAS20/40 are used for defining improvement or response to treatment.2
The most common adverse events in this study, occurring in greater than five percent of any treatment group, were upper respiratory tract infection, nasopharyngitis, diarrhea, alanine aminotransferase (ALT) increased, arthralgia and headache.1b
"Ankylosing spondylitis is a debilitating condition, and its often progressive nature affects patients for most of their adult lives, limiting physical function and perceived health-related quality of life," 3 said Michael Corbo, Chief Development Officer, Inflammation & Immunology, Pfizer Global Product Development. "We are proud to share these positive results from our Phase 3 investigational study for tofacitinib in adults with ankylosing spondylitis, and we believe they demonstrate Pfizer's commitment to addressing unmet needs for those living with inflammatory conditions."
About Ankylosing Spondylitis (AS)
AS is a chronic, inflammatory disease that affects men and women in early adulthood. The first symptoms usually occur before the age of 30 and seldom onset after the age of 45. Symptoms of AS include pain and stiffness in the back and hips. Over time, some patients may experience fusion of the vertebrae in the spinal column.4 AS can cause severe, chronic pain for those living with the disease and can negatively impact health-related quality of life.5,6
About XELJANZ® (tofacitinib)
XELJANZ® (tofacitinib) isapproved in the U.S. in four indications: adults with moderately to severely active rheumatoid arthritis (RA) after methotrexate failure, adults with active psoriatic arthritis (PsA) after disease modifying antirheumatic drug (DMARD) failure, adults with moderately to severely active ulcerative colitis (UC) after tumor necrosis factor inhibitor (TNFi) failure, and patients 2 years of age or older with active polyarticular course juvenile idiopathic arthritis (pcJIA). XELJANZ has been studied in more than 50 clinical trials worldwide and prescribed to over 208,000 adult patients (the majority of whom were RA patients) worldwide in the last eight years.7,8,9
As the developer of tofacitinib, Pfizer is committed to advancing the science of JAK inhibition and enhancing understanding of tofacitinib through robust clinical development programs in the treatment of immune-mediated inflammatory conditions.
Pfizer Inc.: Breakthroughs that change patients' lives®
At Pfizer, we apply science and our global resources to bring therapies to people that extend and significantly improve their lives. We strive to set the standard for quality, safety and value in the discovery, development and manufacture of health care products, including innovative medicines and vaccines. Every day, Pfizer colleagues work across developed and emerging markets to advance wellness, prevention, treatments and cures that challenge the most feared diseases of our time. Consistent with our responsibility as one of the world's premier innovative biopharmaceutical companies, we collaborate with health care providers, governments and local communities to support and expand access to reliable, affordable health care around the world. For more than 150 years, we have worked to make a difference for all who rely on us.