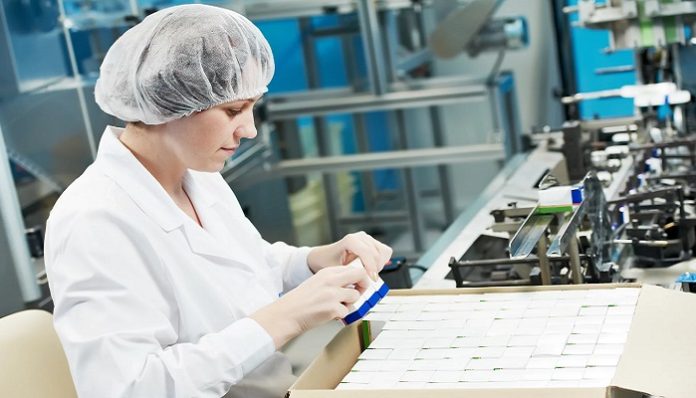 Contract Development and Manufacturing Organizations (CDMOs) specializing in packaging offer an extensive array of services that encompass multiple facets of the pharmaceutical industry. These services span from product development and clinical as well as commercial Active Pharmaceutical Ingredient (API) production to the manufacturing of medication products. Additionally, CDMOs undertake crucial tasks such as primary and secondary packaging, labeling, sterilization, and distribution. Their expertise extends to tailoring packaging solutions to cater to the intricate requirements of manufacturers dealing with complex or specific products.
The growth trajectory of the packaging and labeling CDMO market is heavily influenced by pivotal factors. A significant driver in this domain is the escalating demand for environmentally friendly packaging and labeling practices. The industry is witnessing a shift towards sustainable solutions that align with eco-friendly initiatives. Moreover, compliance with stringent regulatory requirements has emerged as another crucial catalyst, necessitating meticulous attention to packaging and labeling practices to ensure adherence.
Within this rapidly evolving landscape, the packaging and labeling practices of CDMOs have undergone substantial transformations. A remarkable facet of this evolution is the increasing emphasis on sustainability. Notably, an imperative focus is directed toward developing packaging and labeling solutions that have a minimal environmental footprint. This shift is indicative of the industry's commitment to sustainable practices, aligning with global efforts to reduce ecological impact.
A notable development highlighting this industry trend occurred in June 2023, when Catalent unveiled the expansion of its OneBio® Suite. This comprehensive solution integrates development, manufacturing, and supply aspects, facilitating seamless progression from program development to manufacturing. The suite encompasses critical activities like fill/finish, packaging, and support for clinical supply and commercial launch. Such innovations underscore the industry's dedication to providing holistic services that encompass every stage of a product's lifecycle.
Geographically, North America holds a prominent position in the global packaging and labeling CDMO market. This dominance is attributed to factors such as a growing elderly population, robust research and development activities, and the presence of key industry players. Meanwhile, the Asia-Pacific region is poised to exhibit the highest Compound Annual Growth Rate (CAGR) during the forecast period. This growth can be attributed to technological advancements in packaging, coupled with increased investments in the healthcare sector across the region.
In terms of competition, the packaging and labeling CDMO market features several prominent players. Established industry participants such as Aphena Pharma Solutions, Eurofins Scientific, Catalent, and Pfizer CentreOne, among others, shape the competitive landscape. To solidify their positions, these entities employ a mix of organic and inorganic growth strategies. These strategies serve as a means to strengthen their foothold, foster innovation, and expand their service.
All leading players operating in this global market are adopting both organic and inorganic growth strategies such as collaborations, acquisitions, and new product launches to garner a larger market share.