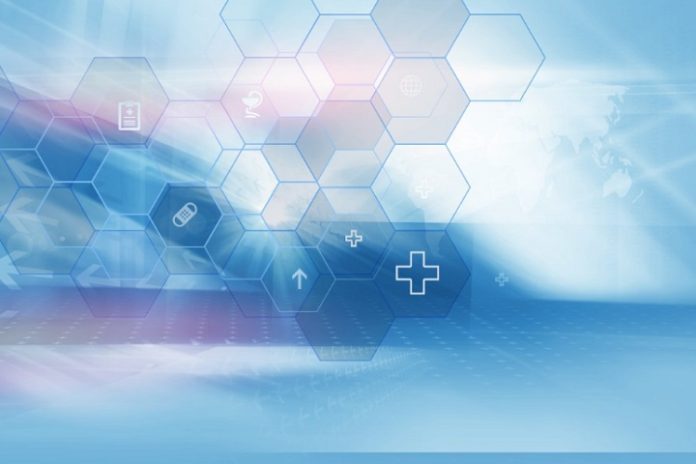 Biotech companies go on to face numerous challenges, particularly while in the clinical phase of drug development, in today's fast-paced industry. The astronomically high costs, complicated manufacturing processes, as well as regulatory hurdles related to biologics can go on to present substantial technical and also business risks. That said, biotech companies can effectively lessen the risks associated with drug development by partnering with CDMOs. This collaboration can lead to seamless progress and higher chances of succeeding in their journey of drug development.
Obstacles seen in the Biotech spectrum
Biotech companies go on to play a leading role in driving innovation as they continue to work in terms of creating revolutionary treatments to meet the demands of medical conditions that go unaddressed. These companies often have fewer assets and less expertise when it comes to large-scale production and going through complex regulatory frameworks, especially when compared to well-established pharmaceutical companies that are large in size. Numerous biotech companies go on to face challenges as they approach their initial product launch, going through what is commonly referred to as growing pains. So as to achieve commercial success, it is necessary to make changes in multiple areas such as organisation, operations, abilities, and perspectives.
Another issue that arises in the field of biotech is the problem of consistent investment. A desirable development as well as a commercial programme is characterised by minimal advanced investments, fast time-to-market, and the capacity to generate a return on investment that is substantial.
That said, drug development has become increasingly risky and costly, making it crucial for biotech companies with candidates that are promising at the start of clinical stages to strategize their path diligently towards later-phase growth and an ultimate launch.
In the past, it was seen that biotech companies typically had two main options: either being bought out by a player larger in size or taking the more dangerous path of developing abilities in-house. In the years that have gone by recently, contracts for services such as CROs as well as CMOs, along with collaboration, have emerged as potential options that may go on to mitigate the risk and also remain financially more enticing.
CDMOs role in the drug development process
CDMOs specialise in offering a wide range of services that efficiently assist in the entire drug development procedure. CDMOs possess the essential facilities, and infra, technical know-how, and regulatory knowledge to guarantee efficient as well as compliant production, covering everything right from formulation creation and process optimisation to clinical and commercial manufacturing.
Efficiently managing processes happens to be a critical component of reducing risk. CDMOs utilise technological innovation to successfully boost efficiency in production, lessen unwanted expenses, and raise the overall standard of their products. This solution assists biotech companies to develop reliable along with scalable manufacturing methods, with the ultimate goal of seamlessly moving from clinical trials to the path of commercialization.
Additionally, biotech companies can reap the benefits of partnering with CDMOs that provide broad services involving both drug substances and drug products. By doing so, they can take advantage of a quality system that is integrated, a well-structured programme management organisation, and a supply chain that is nothing less than efficient. This integrated approach ensures consistency and coordination while at the same time minimising the challenges that happen to be associated with managing suppliers that are multiple in number.
Collaboration when it comes to risk mitigation
Biotech companies may use a wide range of resources as well as capabilities by collaborating with an experienced CDMO. The CDMOs offer a wealth of manufacturing experience, along with a specialty in quality systems as well as regulatory compliance. This collaboration enables biotech companies to concentrate on their primary strengths across R&D while also reducing hazards which come associated with manufacturing and regulatory obstacles.
As the development progresses from early to late phases and ultimately receives approval for launch, there comes up an imperative to cater to a considerably larger patient base. This entails producing more units as well as larger batch sizes. Also, there is a need to adhere to additional regulatory requirements, such as implementing verified methods of analysis and checked procedures. Establishing in-house commercial manufacturing can be a challenging endeavour, especially if there is no pre-existing solid portfolio in place. Moreover, acquiring late-phase expertise happens to be a highly specialised task that can be both lengthy and costly if accomplished in-house. Collaborating with an outsourcing company can help eliminate setup costs by choosing a supplier that offers the manufacturing asset at the appropriate scale and takes care of the op-ex.
Collaborating with a CDMO that has a proven track record for effective development, drug authorizations, and years of expertise can greatly reduce risk in the minds of creditors. Suppliers can mitigate risk by offering appealing risk-sharing models that include flexible manufacturing abilities, termination clauses, or investment recovery options. Once products get cleared and the forecast grows into a reality, the reduced risk could draw investors and lead to a higher valuation.
A financial viewpoint
Based on a straightforward financial analysis considering factors such as outright investment, time to market, and discounts, as well as taking into account legal and economic developments, it appears that the prospect of developing expertise within the biotech industry might grow less appealing. Instead, it may be more advantageous to work together with a supplier.
EY, KPMG, as well as Deloitte deliver annual reports focusing on deal-making in the big pharma industry. These reports usually prioritise optimising benefits for the buyer or licensor. A small biotech company that has chosen not to follow the traditional drug development model, which usually involves pharmaceutical companies collecting biotech's and has no intentions of selling, faces challenges in accessing resources for decision-making.
Utilising financial decision-making signs to adopt a quantitative approach enables an unbiased assessment of the risks and benefits associated with developing internal skills as opposed to working with a supplier.
The development timeline is a crucial factor when it comes to financial calculations, specifically in terms of the time it takes to achieve a return on investment or commercialise a product, as well as the length of regulatory exclusivity. Once regulatory exclusiveness ends, rivalry rises and profit margins shrink.
It is common for calculations to often underestimate the time required for launch once clinical Phase 3 read-outs become available. Activities such as process validation in chemistry, manufacturing, and controls- CMC can potentially extend the overall development timeline by a further two years. This is in addition to the average development time of 10 years. The growing complexity when it comes to biological product manufacturing and controls, along with other elements, has gone on to make CMC an essential component and has led to the failure of product submissions.
According to a recent report by KPMG that is titled as 2030, it is predicted that the future will be marked by growing fragmentation, decreased ownership, as well as a greater emphasis on sharing assets. In this scenario, various stakeholders will partner on a project basis to minimise risks that happen to be linked with development. Considering the financial simulation presented here, it can be concluded that partnering with a CDMO could be the most favourable choice for biotechnology companies as they advance into the final phase.
In the future, it is expected that there will be a transition towards more flexible partnership systems and a move away from transaction-type relationships with CDMOs. These partnerships may involve equity from the biotech side as well as a greater commitment from CDMOs. The commitment may involve sharing assets like production suites and dedicating teams to provide consistent and dependable support throughout the development route.
To conclude
The collaboration between biotech companies as well as CDMOs has become a powerful strategy in the ever-evolving field of drug development. This helps to reduce the risks that accompany the process. Biotech companies can surge their ability to navigate the intricate manufacturing and regulatory landscape by utilising the knowledge and resources of CDMOs. This strategic partnership increases the chances of profitable drug development.
Moreover, from a financial standpoint, collaborating with a CDMO that has a proven track record of achievement and years of expertise can substantially reduce risk in the view of creditors. CDMOs can offer additional financial benefits by providing attractive risk-sharing models with flexible manufacturing capacities, dismissal clauses, and opportunities for investment recovery. Once products have been cleared and the forecast becomes a reality, the reduced risk can eventually attract investors and result in a higher valuation.
These vital partnerships work together to accelerate progress and thus enhance the likelihood of success. Ultimately, they promote innovation and enable life-changing treatments to reach a greater number of patients who need them.