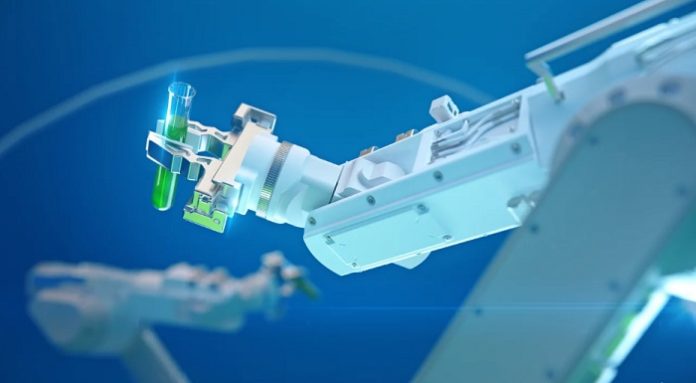 One of the reports concerning automation in the biopharmaceutical sector has gone on to show that the market is estimated to grow at a CAGR of 5.7% during the forecast period of 2023–2033. According to the data, the market's global revenue value is expected to cross $1855 million this year.
The report also found out that 75% of the pharmaceutical organisations intend to use automated solutions more often. This is mostly being driven by the trend that has been observed in injectables and other individualised drugs.
It is well to be noted that the injectables' popularity has also gone on to elevate the sterility focus. Apparently, automated solutions, especially those that happen to be assisted by artificial intelligence, can increase product safety, as per the report.
The pandemic has lessened investment when it comes to investment in the biopharmaceutical sector, and it has also gone on to impact the number of clinical trials that have been conducted. In turn, this has had a negative effect on the demand for biopharmaceutical automation solutions.
As per the authors, clinical trials happen to be the key drivers of demand for automated solutions because of their need for large quantities of high-quality drugs that have to be produced in no time and that too with the utmost accuracy.
Automated solutions are the ones that can support machine adaptability by handling frequent changeovers because of the wider variety of sizes and formats.
The fact is that pharma production lines happen to be challenged by customised products and dosages like pre-filled syringes, and hence, the manufacturers are looking for equipment that is able to handle the greater range of formats that get generated in smaller batches, thereby reducing the downtime.
One of the examples shared in the report was that of robotics. These systems happen to be increasingly important when it comes to biopharmaceutical operations. By way of integrating advanced robotic systems, biopharma companies can seamlessly streamline and optimise the manufacturing process, boost productivity, as well as product quality.
The report also noted that so as to strengthen their present market standing, leading companies have gone on to implement tactics like mergers and acquisitions, enhance their R&D investment, expand their business into new areas, go ahead with collaborations and partnerships, and come up with new products.